Lewis Hamilton's rainbow helmet for the Qatar Grand Prix is as stunning and eye-catching as it is important. It's no secret that F1's decision to race in Qatar, Saudi Arabia and Abu Dhabi has been criticised for the countries' poor records on human rights, but the seven-time World Champion hopes that his helmet this weekend will encourage change.
The Mercedes driver has been one of biggest champions of equality and diversity on the grid and has been widely praised for his latest helmet design which features the Progress Pride flag in support of the LGBTQ+ community. His 'Still I Rise' motto from Maya Angelou's famous poem has been replaced by the words 'We Stand Together'.
The Progress Pride flag was created by Daniel Quasar in 2018 and shows not only the familiar rainbow Pride flag, but includes colours representing the trans community, people of colour and those living with HIV/AIDS. The yellow triangle and purple circle were added in in 2021 to represent those who are intersex. These groups are some of the most under-represented and discriminated against in the world.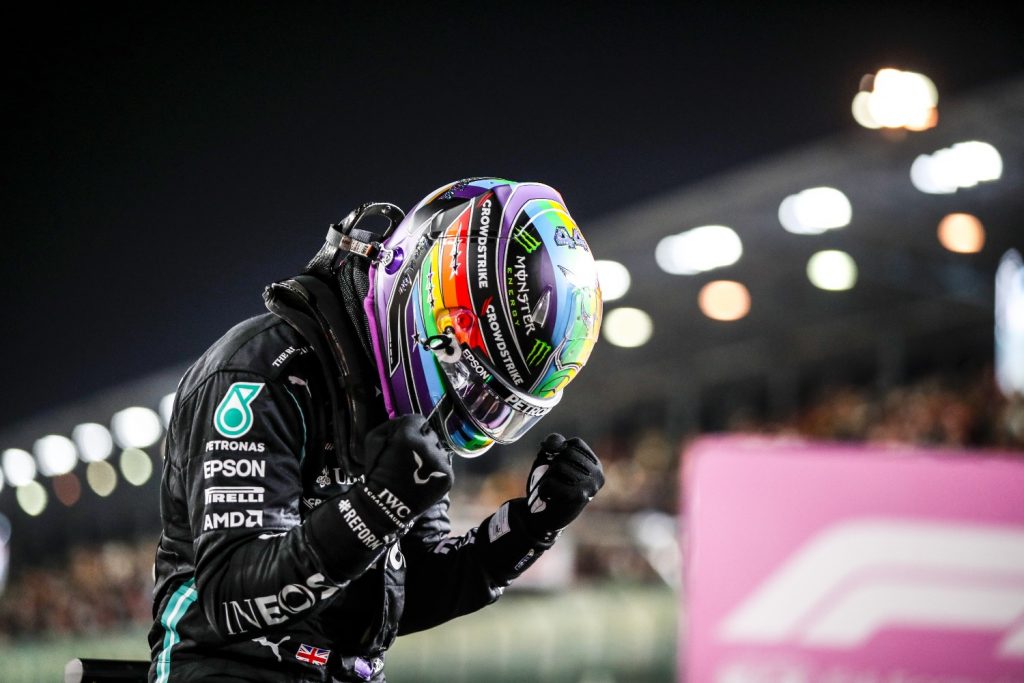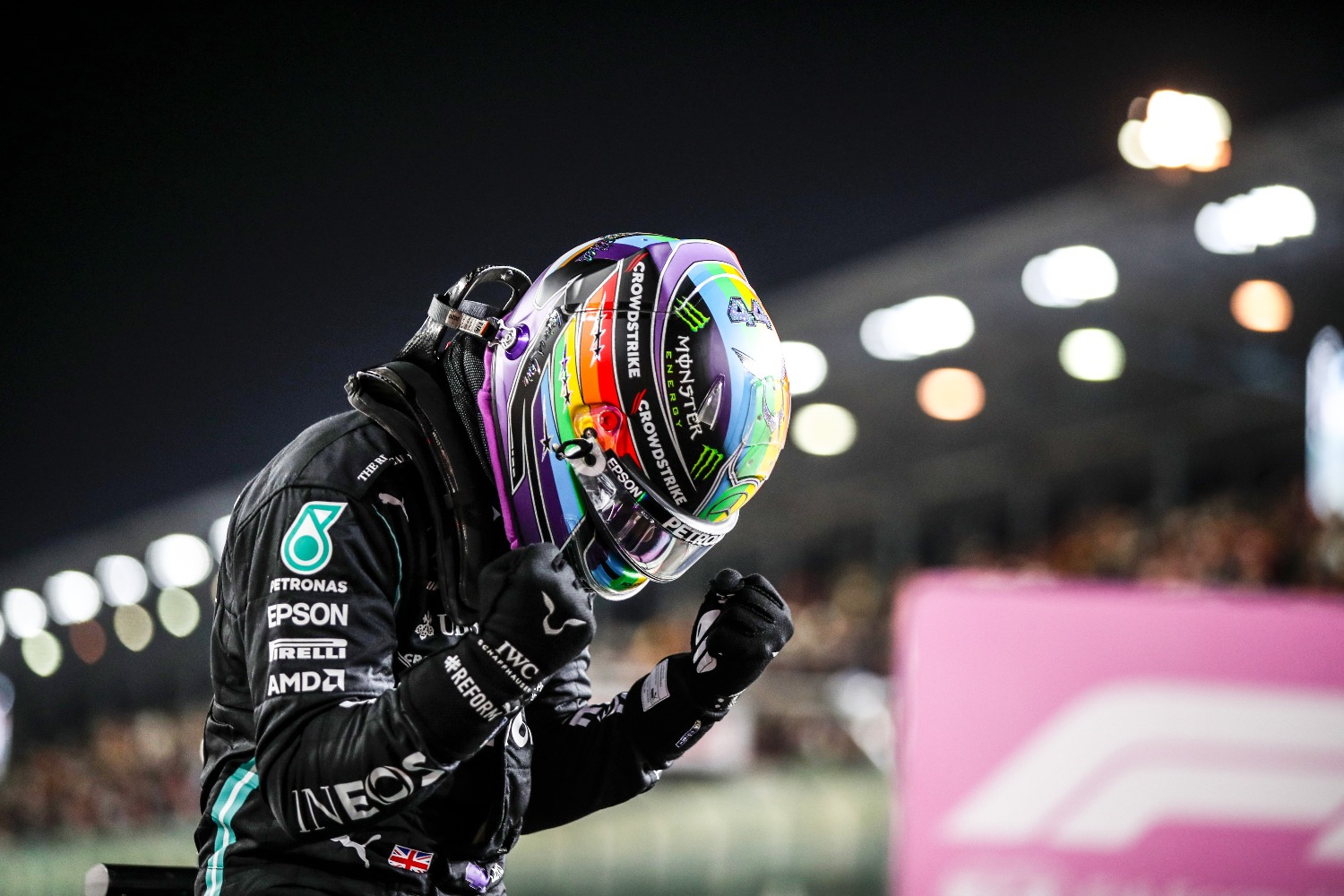 "For months now I've been thinking about these last three races and the location and trying to educate myself on the issues that we're surrounded by here," he told Sky post-qualifying
"They're big issues and I've been trying to think okay, what is it that I can do? I'm only one person and I think the sport and all the drivers together and athletes can do more."
Support for Hamilton has been widespread, with the motorsport LGBTQ+ rights charity Racing Pride thanking him for being an ally. The final three venues on the F1 calendar all have strict anti-LGBTQ+ laws and in Qatar, same-sex couples can find themselves being imprisoned as a result.
We applaud @LewisHamilton for adding the rainbow flag to his helmet for this weekend's #QatarGP. It is a magnificent and powerful gesture of solidarity with our #LGBTQ+ community around the world and is very much appreciated. Thank you, Lewis. #F1 @MercedesAMGF1

👏🏳️‍🌈🏳️‍⚧️🙌 pic.twitter.com/lslrSbRRn2

— Racing Pride (@RacingPrideHQ) November 19, 2021
"It's been amazing to see the positive response. I've not spoken to anyone from the community, but I did receive one message from one of my team members who said that it meant a huge amount to them. I hope it sparks positive conversation and change," Hamilton added.
The Mercedes driver also confirmed that he'll likely wear the helmet design in Saudi Arabia and Abu Dhabi too.
What do you think of Hamilton's helmet design? Let us know in the comments below.