When the FIA are handing out punishments for incidents, both on and off the track, they have a select amount of sanctions they can apply. From time penalties and grid drops to disqualification from the results, the power is very much in the hands of F1's governing body.
One of these punishments is a reprimand. What is a reprimand, I hear you ask? Well, they're given to a driver if they've done something that might have broken the rules or is noted as being naughty but without a slam dunk penalty.
Over the last few races, we've seen a large number of reprimands handed out.
Some recipients include Lando Norris during the Russian Grand Prix for a pitlane entry incident or Kimi Raikkonen, who picked up two reprimands over the Mexican Grand Prix weekend. Several drivers, including Sebastian Vettel, also received non-driving reprimands for failing to remove their t-shirts in time of the Hungarian national anthem.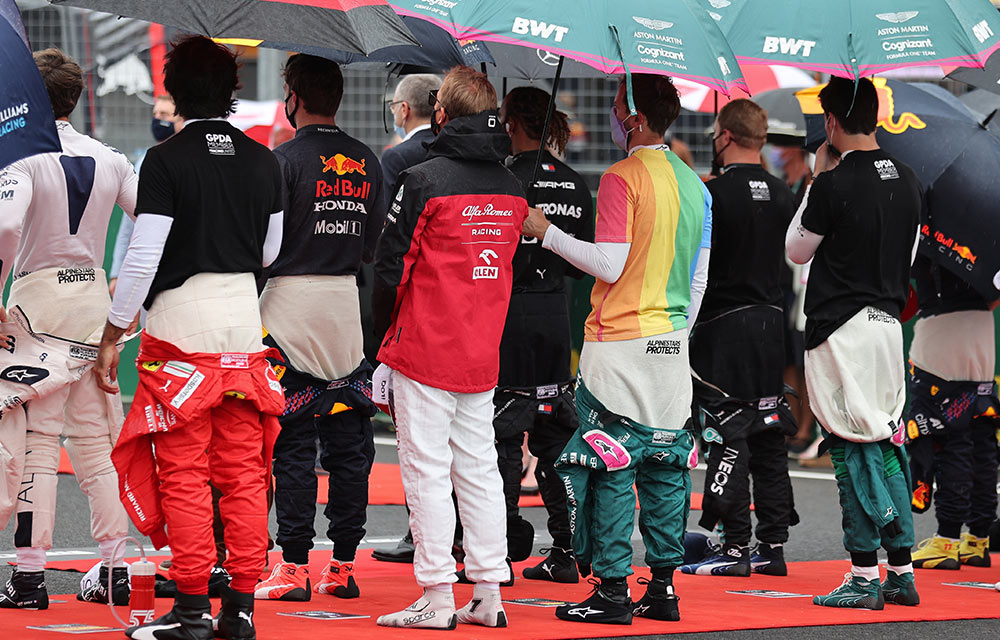 If you pick up three of these reprimands only for driving-related offences, you'll be forced to take a ten-place grid penalty at the next race.
Lewis Hamilton now has two driving-related reprimands to his name, following a very close call with Haas' Nikita Mazepin during FP3 around Saudi Arabia. Hamilton's first reprimand of the 2021 season came over the Mexican Grand Prix when he failed to re-join the track correctly and follow the instructions set by the Race Director, Michael Masi.
"Car 44 left the track on the left-hand side between Turns 1 and 2 and re-joined the track between Turns 2 and 3, rather than re-joining by driving to the left-hand side of the bollard at Turn 3," the decision document read.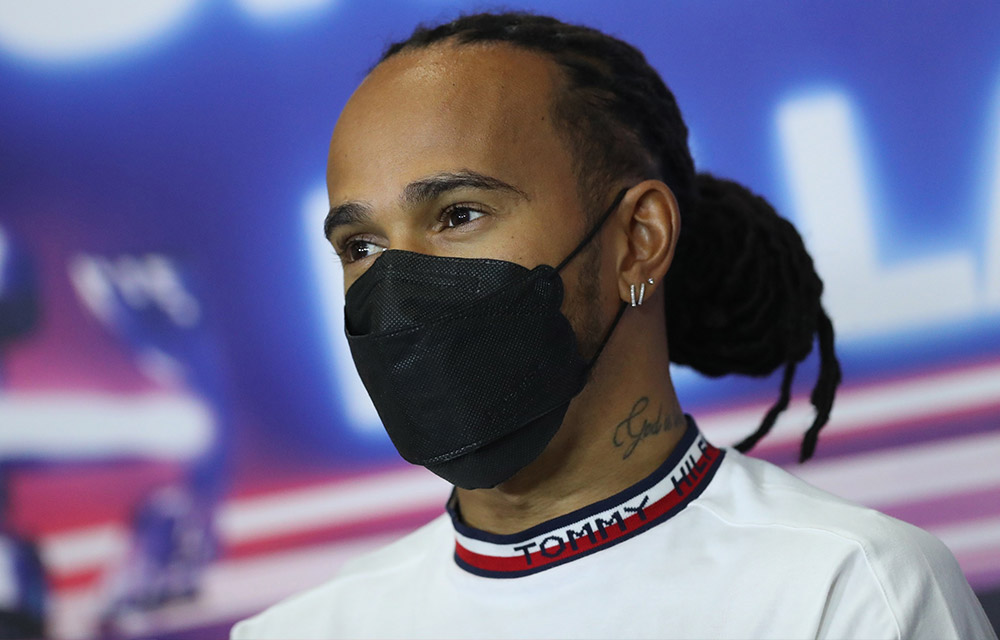 Unlike penalty points that stay on a driver's licence for 12 months, reprimands are season specific. As the FIA F1 Sporting Regulations state:
"Any driver who receives three (3) reprimands in the same championship will, upon the imposition of the third, be given a ten (10) grid place penalty for the race at that event. If the third reprimand is imposed following an incident during a race, the ten (10) grid place penalty will be applied at the driver's next event.
"The ten (10) grid place penalty will only be imposed if at least two (2) of the reprimands were imposed for a driving infringement."
That means that Hamilton just had to keep out of trouble for the remaining two races of the season – this weekend in Saudi Arabia and next weekend in Abu Dhabi.
Back in 2013, Red Bull Racing driver Mark Webber was given a ten-place grid drop for the Korean Grand Prix for reaching three reprimands. The final straw was when Fernando Alonso, who also received a reprimand for his involvement, gave Webber a rather unusual lift back to the pits!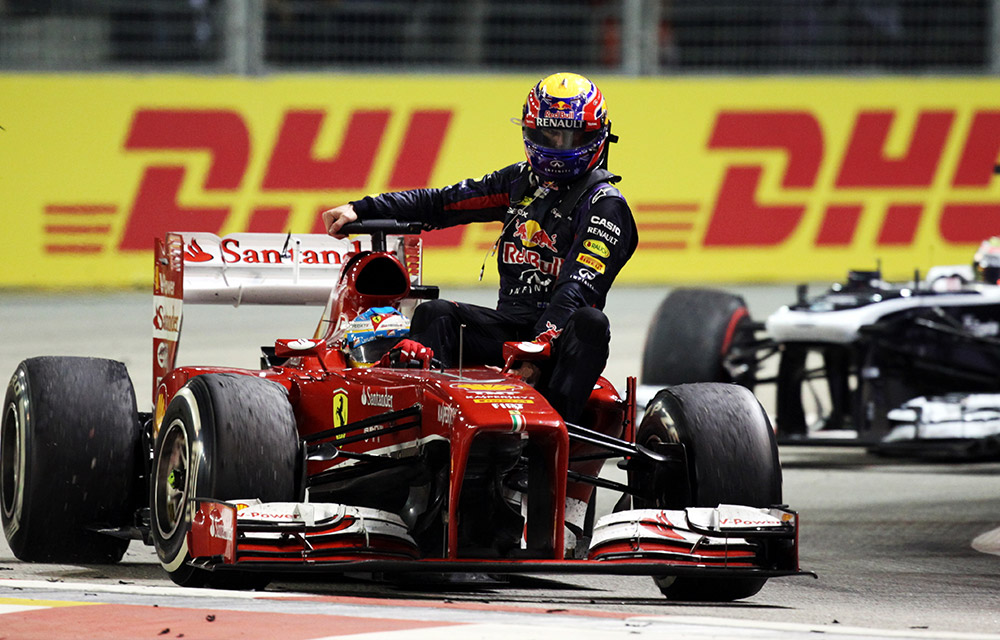 Hamilton needs to be on his best behaviour and stay out of trouble!