Lewis Hamilton was back fighting near the front at the British Grand Prix and most notably with Charles Leclerc, with Hamilton much happier with how the pair battled through Copse this year compared to last year with Max Verstappen 😅 
Hamilton brought home a third-place finish this weekend and even thought he could challenge for the win at one stage. The seven-time world champ faced several challenges throughout the race, though.
A slow pit stop meant he failed to undercut the two Ferrari's before a thrilling battle after a late safety car saw Hamilton briefly in second, then dropping to fourth behind Sergio Perez before then battling Leclerc for third.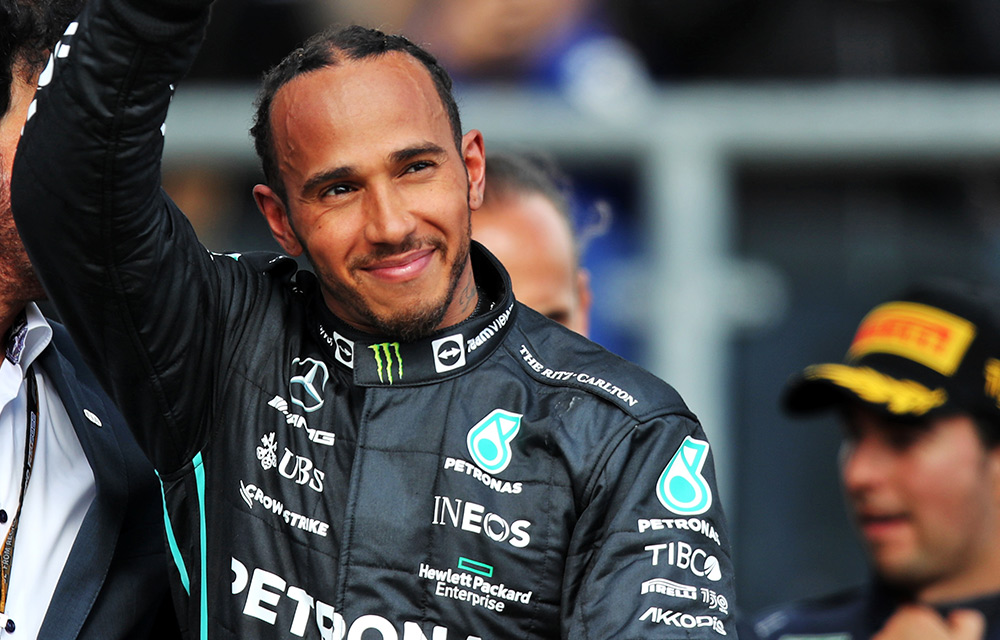 'At the start, we got up to third, and they pushed us back down to fifth, and then I lost ground to Lando, so I spent a bunch of laps trying to get passed him," Hamilton explained to Sky Sports F1.
"Then the gap was like five or six seconds to catch the Ferraris, but I was doing good times and catching them up. I had a really good long stint, and I really thought, 'yeah, maybe we can fight for the win here'.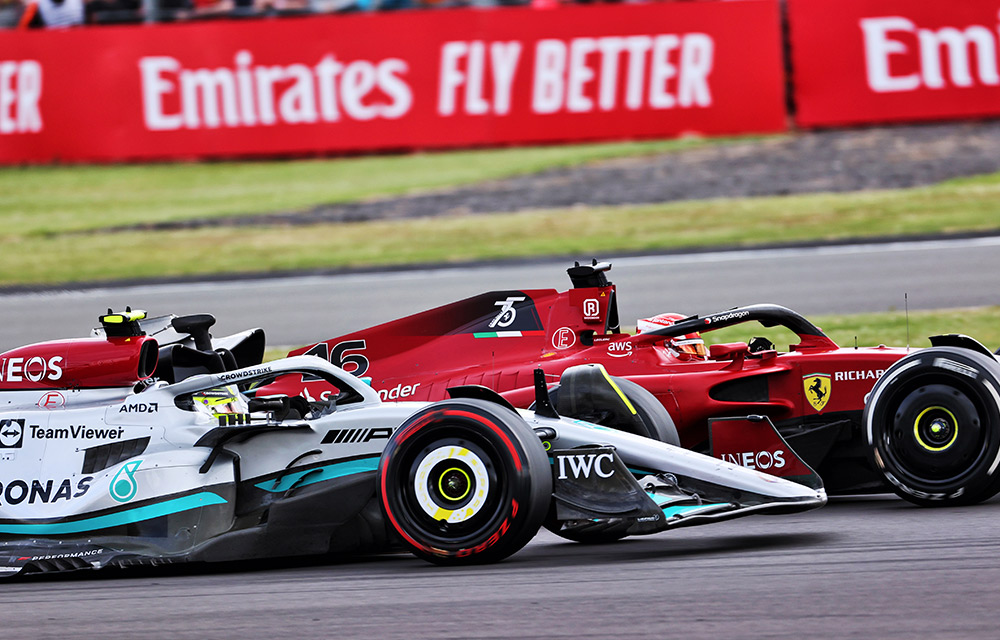 "Charles did a great job. What a great battle, very sensible driver, clearly a lot different to what I experienced last year. Copse, for example, the two of us went though no problem. 
"But what a battle. We had to have the tyre deficit in order to get passed him, but yeah, really, really amazing weekend."
What did you think of Leclerc's performance at Silverstone?