Lewis Hamilton was visibly struggling with pain in his back when getting out of his Mercedes following the Azerbaijan Grand Prix due to the effect that aggressive bouncing is having on his back – and quite a few drivers have raised their concerns after suffering similar issues.
The bouncing has prompted a number of discussions about whether the FIA and F1 teams should take action to avoid any adverse health effects that may be suffered by the drivers.
Hamilton told Sky Sports: "[I was just] biting down on my teeth in pain and just adrenalin [helped]. I can't express the pain you experience, particularly on the straight here and at the end I was just praying for it to end but we were in such a good position still"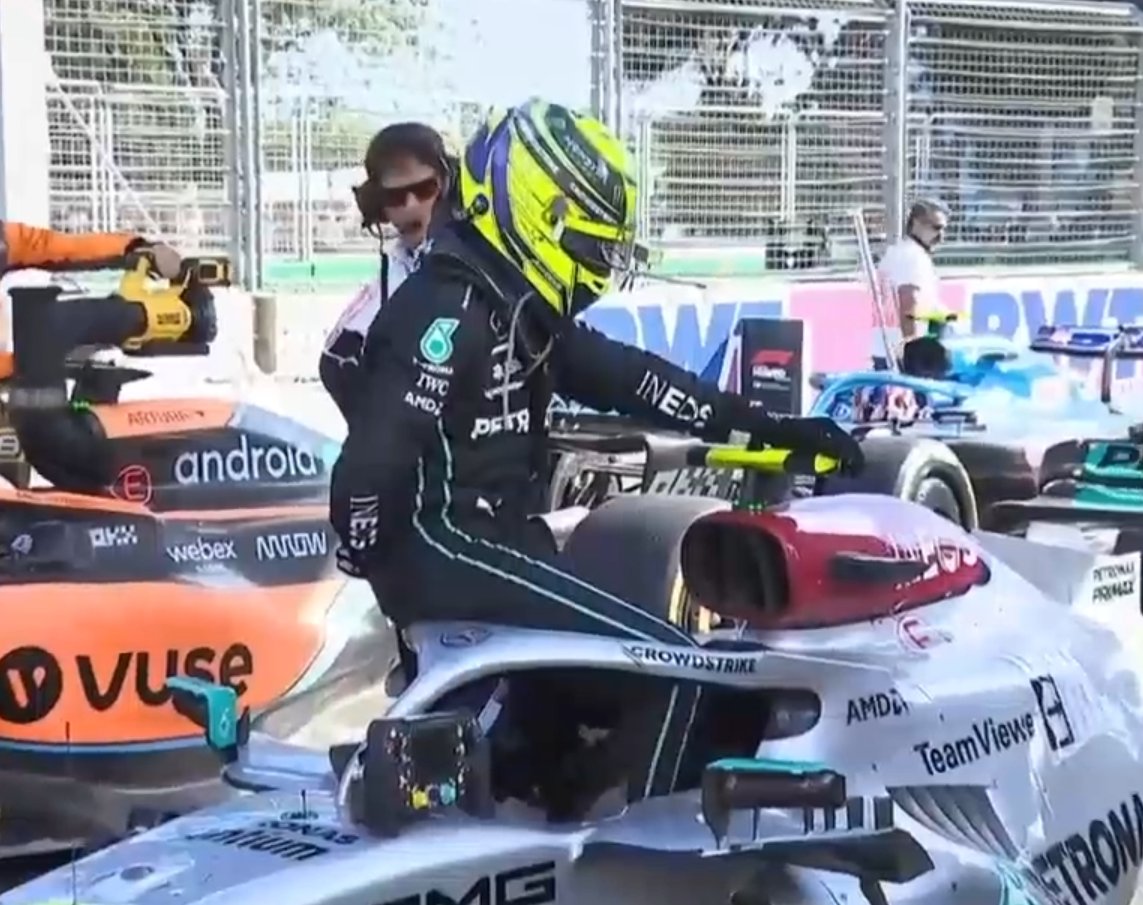 The Mercedes driver has been reporting pain in his back throughout the weekend in Baku, saying after qualifying to F1TV that the Mercedes was bouncing through the corners as well as the straights – which was different than the race before in Monaco.
It's not just Lewis that has issues with the car either. Toto Wolff told Sky Sports Germany that "All drivers got together and agreed that it's a problem – apart from one: Alonso."
Toto Wolff was asked by @skysportformel1 what to do about the bouncing issue to not hurt the drivers: "All drivers got together and agreed that it's a problem – apart from one: Alonso."#F1 #AzerbaijanGP

— Tobi Grüner 🏁 (@tgruener) June 12, 2022
Daniel Ricciardo also likened the experience to being a human basketball!
"You know when pro basketball players bounce the ball really low?" he asked. "I felt like someone was doing that to my helmet." ⛹️‍♀️
Do you think the FIA should take action?