It happened again. We can't believe it, well maybe we can a little. Max Verstappen and Lewis Hamilton came together and crashed when on track in Monza, ending both of their races. Fortunately, both were fine, but the official decision on who was to blame will be decided by the Stewards shortly.
For Hamilton, Max's car launched over the top of his and MY GOD, are we thankful for the halo and the various safety features in place.
Speaking to SkySports, Hamilton confirmed that Verstappen's tyre had hit him on the head during the incident but confirmed he'd be "okay".
Breaking down the step by step of the incident, Lewis was certain that Max "drove into me".
Another hugely dramatic moment in the Verstappen/Hamilton title battle 💥😮#ItalianGP 🇮🇹 #F1 pic.twitter.com/P4J4bN6wX2

— Formula 1 (@F1) September 12, 2021
"Just from what I remember, I was racing as hard as I could. I finally got past Lando. I was in the lead or time-wise, they told me I was in the lead they pitted me. Pit stop was obviously slow. Lost a couple of seconds, a second or a bit, came out and saw that Daniel [Ricciardo] came past and Max was coming.
"I made sure I left a car's width on the outside for him. I went into Turn 1, and I was ahead, and I was ahead going into Turn 2, then all of a sudden he was on top of me."
With Max and Lewis having several close coming together so far this season, Lewis was quick to say how the situation was very similar to what we had seen in the first lap of this race, as well in Imola.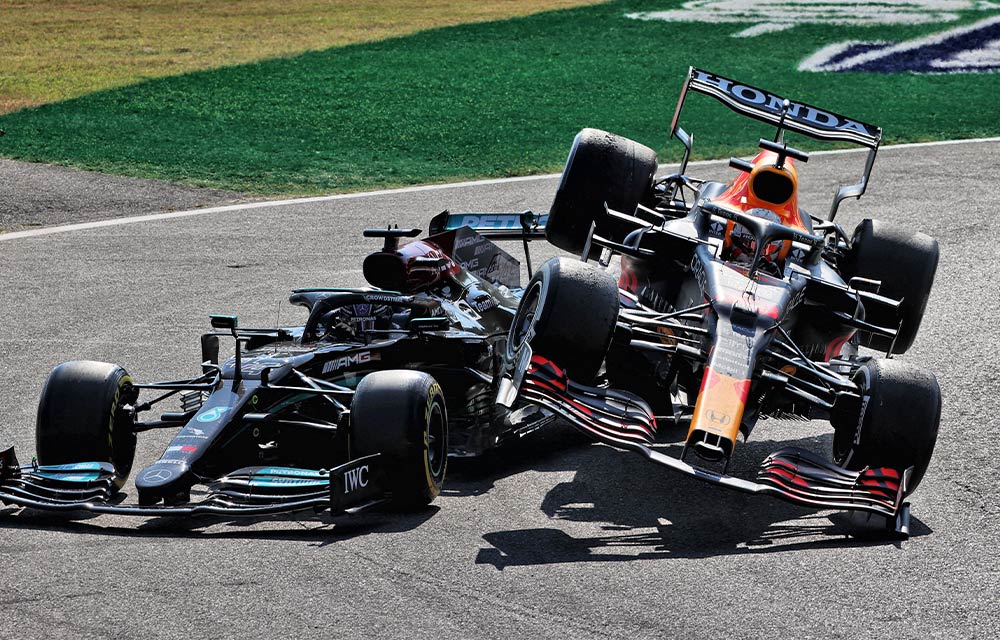 "That's exactly the same scenario that happened at Turn 4. When I went around the outside. I was in exactly the same position. But I gave way. That's racing.
"He just didn't want to give way today. He knew that when he was going into Turn 2, what was going to happen. He knew he was going over the kerb, but he still did it. We will speak to the stewards and see, but I don't really know what else to say."
Both Hamilton and Verstappen have been called to the Stewards, and we await a decision on the crash.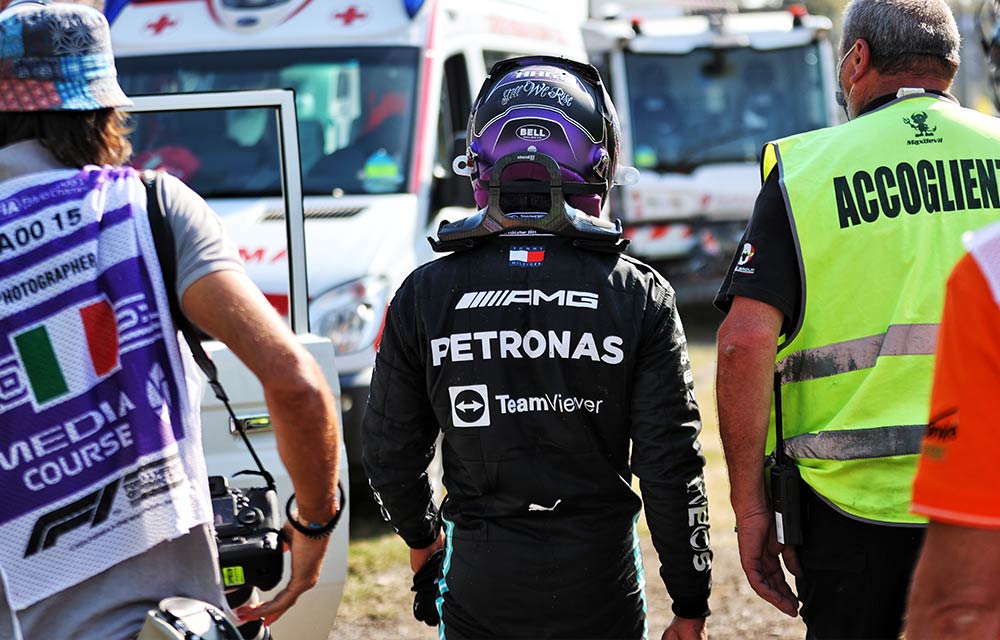 "I am sure we will talk when we get to the stewards," Hamilton added.
After the crash, Hamilton looked to be trying to reverse out of the crash, but his attempts failed as the car was pretty much a goner. 'I just wasn't feeling great, but I was hopeful to get the car going, but the car was destroyed," Lewis told F1.
Who do you think was at fault?