Toto Wolff definitely owes his drivers a drink after their French GP efforts; however, Lewis Hamilton would be happy with just some water at this point, as it turns out his drinks bottle broke during the race!
In a post-race interview, Hamilton revealed he 'did not have the drink' during the race but still managed a brilliant P2 finish behind Max Verstappen.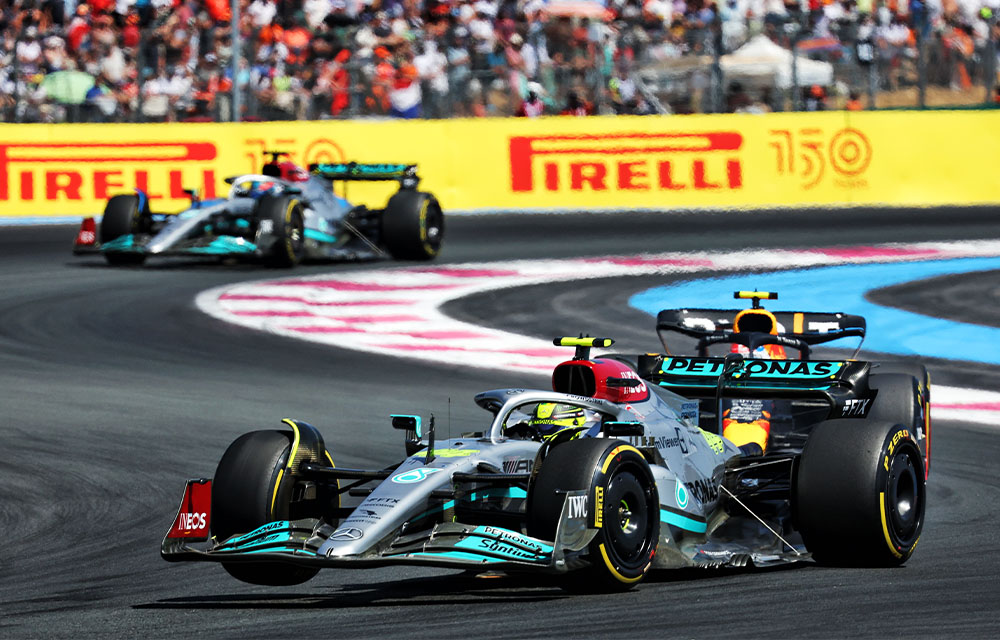 The 32-degree weather made driving an F1 car even harder than usual this weekend, with Hamilton also revealing he probably would have lost "up to three kg" of weight during the race!
In the post-race cool-down room, the Brit watched the race highlights from a more chilled position, choosing to lie down next to his teammate on the floor 😂
Hamilton watches the race highlights on the floor of the cool down room. He revealed that his water bottle hadn't been working during the race 😳 #FrenchGP pic.twitter.com/C8ZeryqVoX

— WTF1 (@wtf1official) July 24, 2022
Hamilton shared on Sky Sports that he hardly drinks from his drinks bottle during races anyway, but nothing was coming out when he attempted to have a sip during the insane temperatures.
With George Russell completing a double podium for Mercedes, the reigning champs are now within 44 points of Ferrari in the Constructors' Championship!
Get those guys a refreshment 🍻