Red Bull will have three cars in between Max Verstappen and Lewis Hamilton on the grid tomorrow, with Pierre Gasly, Yuki Tsunoda and Sergio Perez making it into Q3. Helmut Marko is also hoping that they can also get some help from Alpine driver Fernando Alonso 👀
Lewis Hamilton is starting in 11th because of an engine penalty which means it's advantage Red Bull in the championship fight! Max starts in second behind the Mercedes of Valtteri Bottas with Red Bull teammate Sergio Perez and both cars from sister team AlphaTauri also in the top ten.
Lewis will have to find his way past all of them if he wants to keep his championship lead.
Helmut Marko, the Red Bull motorsport advisor, hopes Fernando Alonso can give his team a helping hand. 
"There are some strong guys: Gasly, Leclerc, Alonso," Helmut said to Sky Sports Germany after qualifying. "Alonso is not a big Hamilton fan; we saw that in Budapest."
This battle was everything.

Old rivals @alo_oficial and @LewisHamilton put on an incredible show on Sunday ⚔️#HungarianGP 🇭🇺 #F1 pic.twitter.com/LGqPXTU1VR

— Formula 1 (@F1) August 1, 2021
We did Helmut, we did! At the Hungarian GP in the summer, Fernando showed everyone else how to do it when he very aggressively fought off Lewis, who was on fresher tyres, for ten laps before Lewis was finally able to muscle his way past. It was some mega driving and showed Fernando wouldn't give an inch to Hamilton.
After qualifying, it looked like Alonso might not have been able to start from P5 because he had been summoned to the stewards for potentially ignoring yellow flags in Q1. But in the end, the stewards declared no further action, and Fernando could keep the fifth place. This makes it his highest grid position since Suzuka 2014 when he was with Ferrari!
Mercedes have been the class of the field all weekend, so Hamilton will be hard to hold back, but Helmut is happy with Red Bull's qualifying and is confident for the race.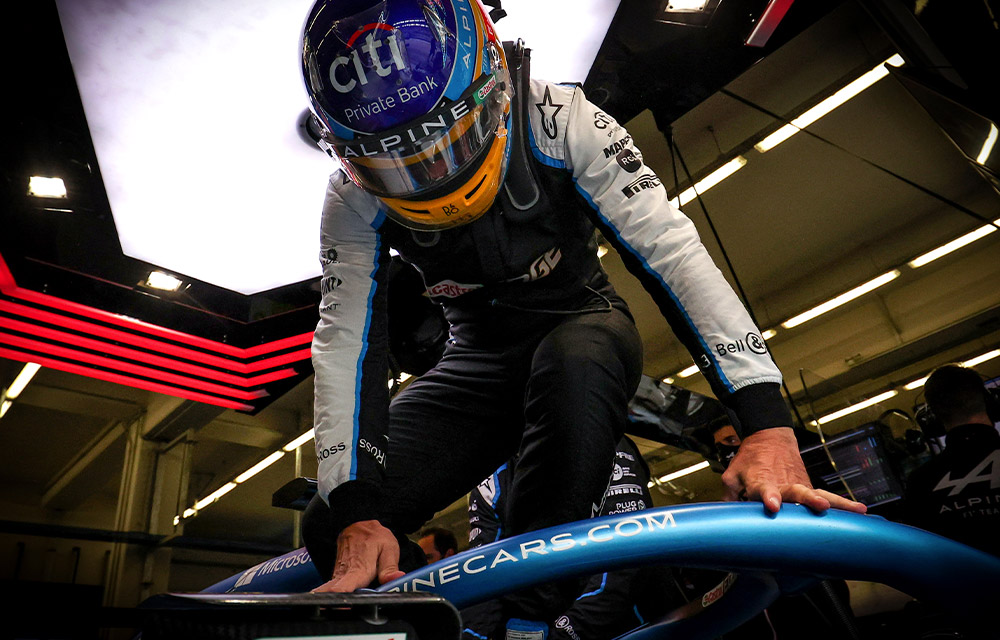 "We are satisfied. For the race, we are positive that we can drive at Mercedes' pace again. The pace of Mercedes was already very decent here, but you have to see what the weather is like. So far, nothing has really been right from the forecast.
"I hope [Hamilton's] not too close to us too soon."
Last time out in Russia, Max Verstappen started at the back of the grid and eventually finished in second place, so anything is possible in the race for Hamilton, but in normal circumstances, Red Bull will be hard to catch.
Do you think Lewis will still be leading the championship after this race?