It's no wonder last weekend's Australian Grand Prix became the biggest sporting event in the country's history, as the Aussie fans were absolutely living for it and brought their A-game when it came to how they showed their support.
Let's take a look at some of our favourite fan signs from the fans down under…
Australian's know banter, some cracking signs over the weekend in Melbourne 😂#AustralianGP #F1 #Formula1 #Melbourne pic.twitter.com/iGqZx7DWnh

— r/Formula1 (@F1Subreddit) April 11, 2022
I hope that, somewhere else on the track, there is another fan with a banner of Max's corresponding line #AusGP pic.twitter.com/1JiaMQSDyY

— Alejandro (@grand_prix_geek) April 9, 2022
— Mark (@m0rk20) April 10, 2022
Unsurprisingly, homeboy Daniel Ricciardo was a popular fella, with one banner getting Max Verstappen's seal of approval too.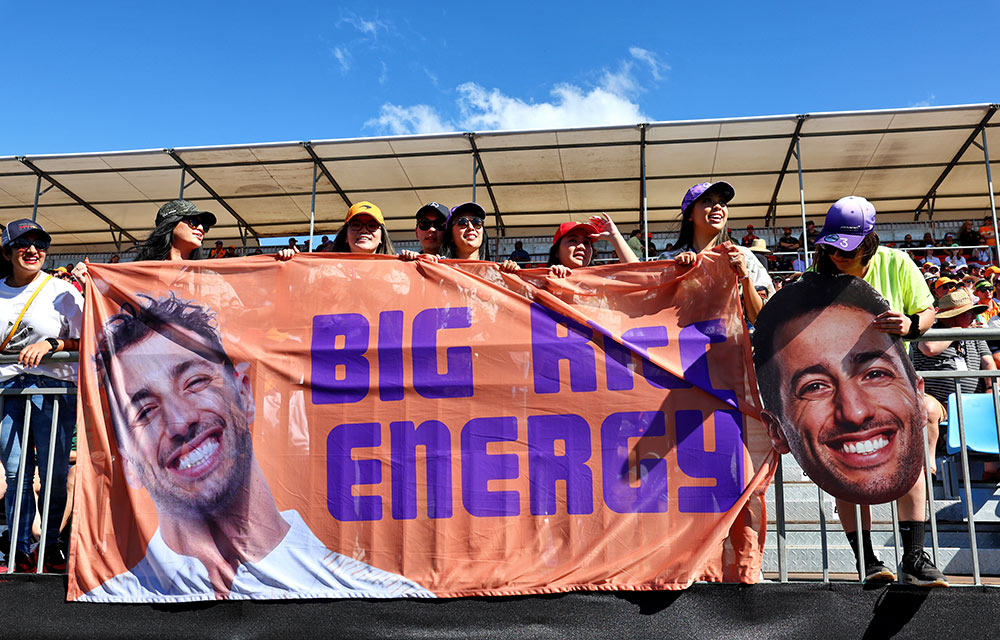 I love the Daniel Ricciardo GP pic.twitter.com/yTco98bTlw

— mic 🇦🇺 (@ricsupremacy) April 9, 2022
Lastly, this one might not be a sign but we couldn't miss out the Danny Ric hype popping off on this tram.
bro 😭😭😭 pic.twitter.com/J1o2WHFmKH

— katie | it's not race week 🥲 (@ricnorrisf1) April 10, 2022
Are you glad to see F1 return to Australia? Let us know in the comments below.