Over the Azerbaijan Grand Prix weekend, we heard Fernando Alonso being very kind to his Aston Martin teammate, Lance Stroll – and vice versa. Tips, tricks, and promises not to attack. Fans were slightly shocked at Fernando's kindness, considering his track record for not always being best friends with his past teammates. 
But when talking to the media including The Race in his post-race interviews, he was asked whether he had experienced that kind of relationship with his teammates previously. "Yeah, I had in the past, but only some of my radio were broadcast," Alonso responded. "For whatever reason now, F1 is kind to me."
And that got us thinking. Fernando has had some outrageous, some controversial, and some downright classic radio messages aired for the world to hear – so here are some of the best ones.
2012 BAHRAIN GP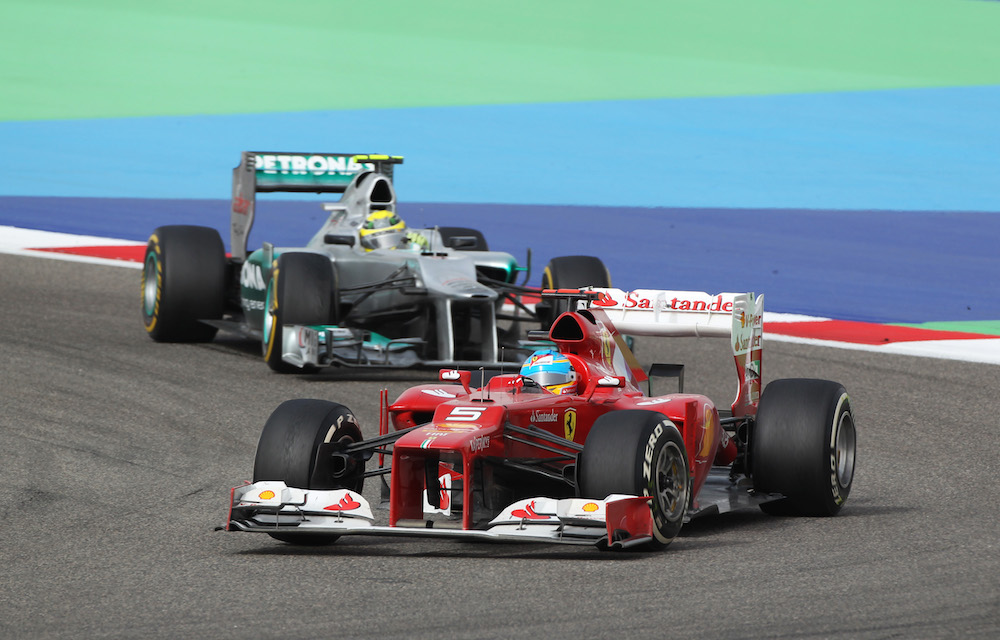 If you don't quote this at least five times a year in any situation where you don't have enough space – you're lying.
Nico Rosberg defending eighth place and edging Fernando Alonso off the circuit. A classic. Alonso wasn't at all happy about this and let rip in one of his most iconic team radio messages: "OK, he pushed me off the track, I think you have to leave a space. All the time, you have to leave a space!"
2015 CANADIAN GP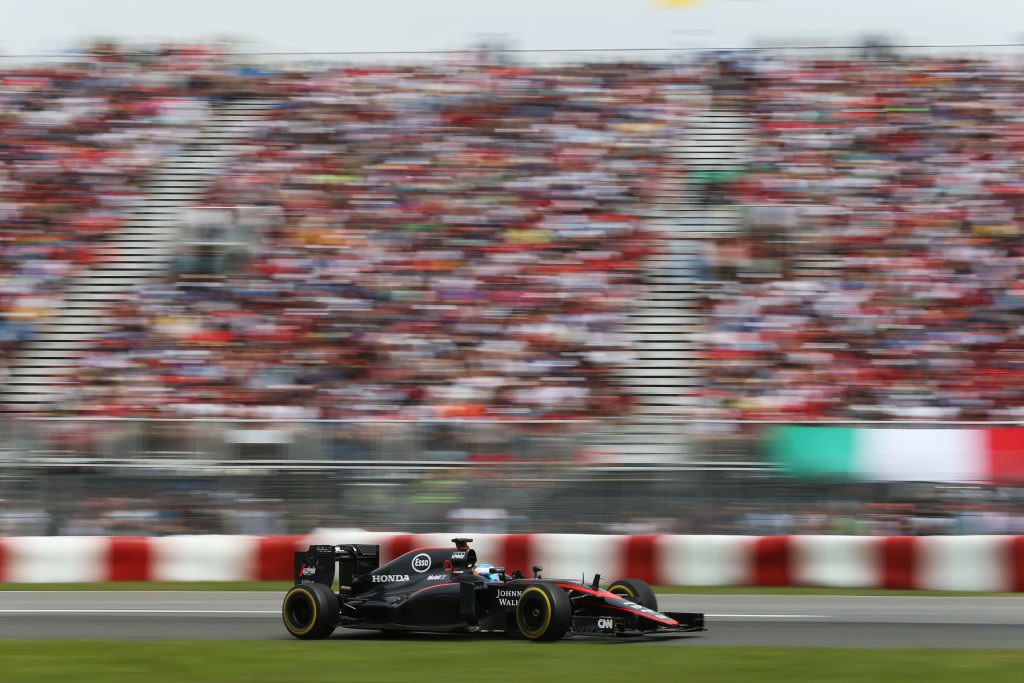 While fighting with one of his most cherished rivals, Sebastian Vettel, Alonso was urged by McLaren to conserve his fuel, to which he replied: "I don't want, I don't want. Already I have big problems now. Driving with this, looking like [an] amateur. So I race, and then I concentrate on the fuel."
That definitely wasn't the beginning or the end of his McLaren radio outbursts 😬
2015 JAPANESE GP
Ahhh, another classic. Everybody say it with us: "GP2 ENGINE! GP2 ENGINE!"
A frustrated Alonso labelled his Honda-powered McLaren as embarrassing at the Japanese GP – the engine manufacturer's home race – in 2015, with the car struggling to fight for positions on the main straight. It wasn't a good time for the team, and we can't imagine Alonso's comments made it any better. But his patience had worn thin.
Years later, he admitted he regretted those comments.
2017 ITALIAN GP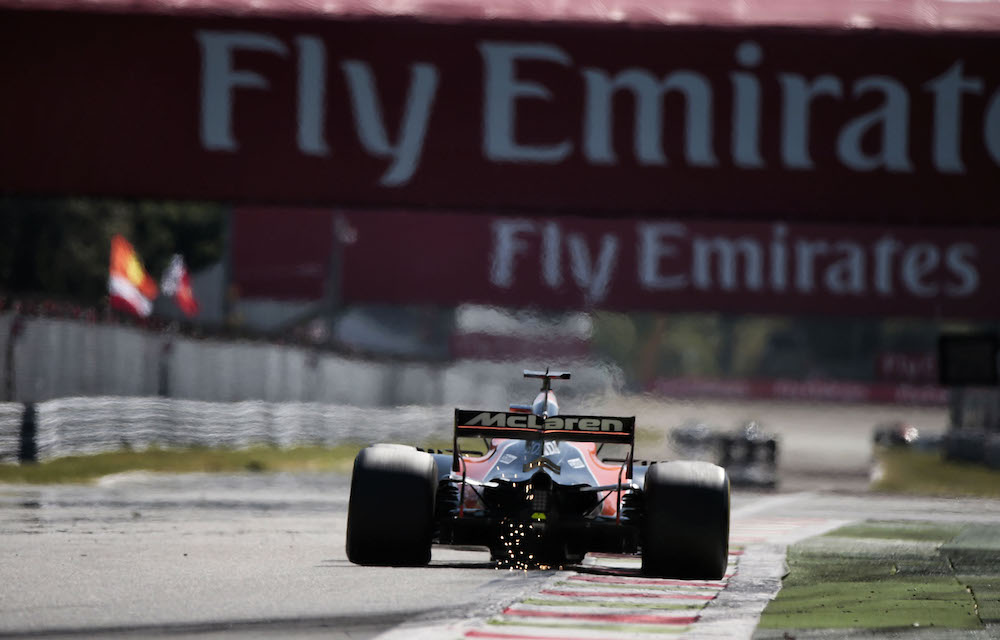 An underrated pick, although we've seen this radio message everywhere in the past few weeks, and you'll soon see why. Alonso and Jolyon Palmer were racing side-by-side at Monza in 2017, so when Palmer skipped the chicane and didn't give Alonso back the position, Fernando wasn't too pleased. But the best of his radio came later in the race when he asked his engineer what position Palmer was in 🤭
Alonso: "Where's Palmer?"
Engineer: "He's retired."
Alonso: "Karma!"
2022 BELGIAN GP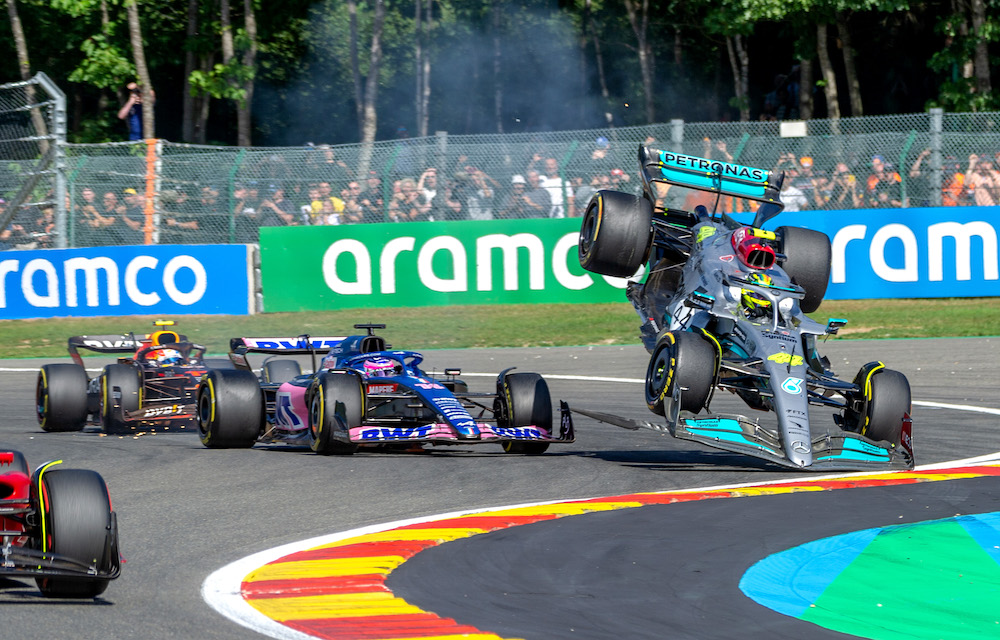 Probably the most recent 'outburst' from Fernando comes from 2022 when Hamilton attempted to pass Alonso around the outside of Les Combes after pulling alongside the Spaniard on the Kemmel Straight. A collision between them meant Lewis had to retire the car, and a furious Alonso took to the radio: "What an idiot! Closing the door from the outside. I mean, we had a mega-start, but this guy only knows how to drive and start in first!"
It was all good, though. Alonso apologised for his heat-of-the-moment words, and Hamilton took fault for the incident – and gave him a Mercedes cap as a goodwill gesture.
We hope F1 continue to be kind to you, Fernando! 😂