You know when you watch a horror movie, and it's absolutely brutal, but you just can't look away? That pretty much sums up how we felt about the Red Bull season launch in New York 😅
It took two minutes to remember that livery launches are some of the most cringe events you could ever lay your eyes on, but did we stop watching? Absolutely not.
If we had, we would've missed some of these incredible moments that are just far too good not to share.
RED BULL GIVES YOU FLUFFY BUCKET HATS
We don't have a single bad word to say about this one. We're just ridiculously jealous and would like one ASAP. It may not be the most adequate hat to wear inside a hot, stuffy studio, but we admire your commitment. If anyone from Red Bull reads this, we'll take four!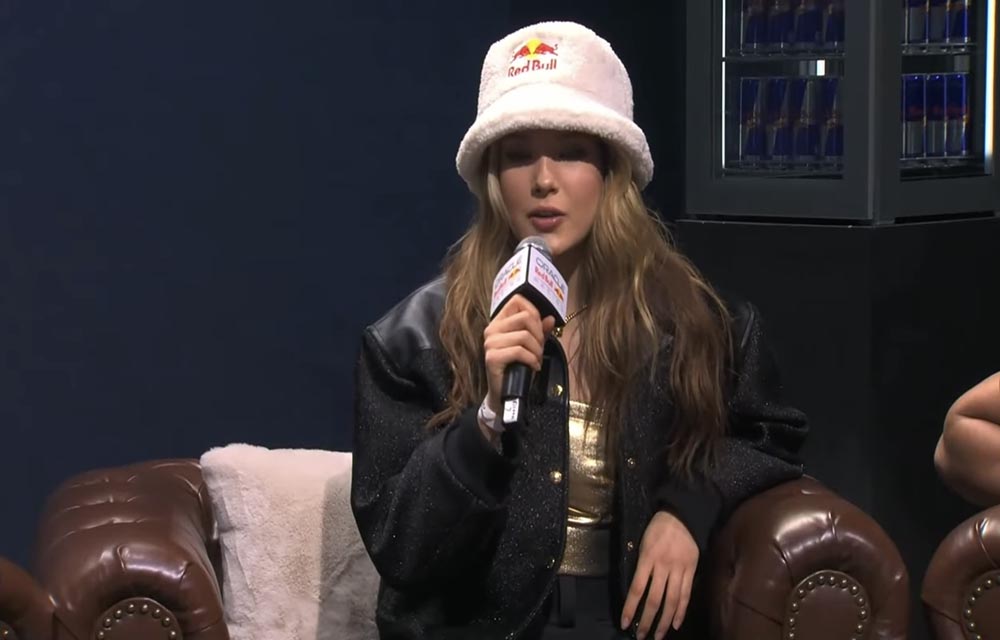 THE GHOST OF STEFANO DOMENICALI 👻 
Definitely one of the best moments of the whole launch. Marty Smith, one of the launch presenters, introduces Stefano as a special guest and gets a lukewarm reception as he supposedly makes his way to the stage. Except he was nowhere to be seen.
After a few more calls and a "knock, knock" from Giselle Zarur, it turns out he was indeed on his way – which would've been great if he had actually been on his way. But he wasn't. A very awkward encounter. Dealt with beautifully by all involved, though! 👌🏻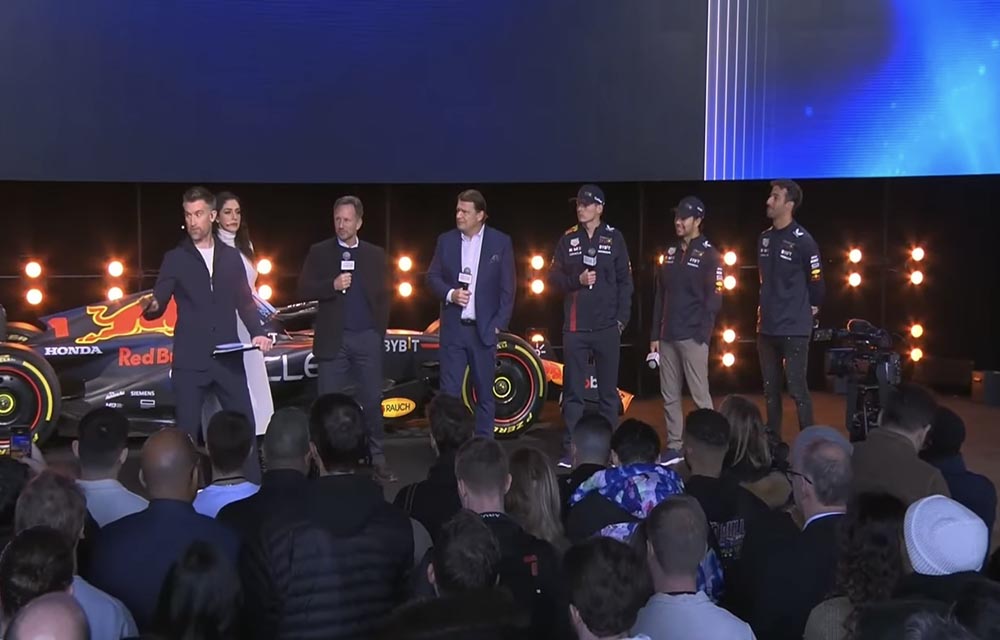 CASTORE RICCIARDO
I don't know if you knew, but Castore is Red Bull's new apparel sponsor for the 2023 season. You didn't know? Well, you should now. We get it, you need to flex that brand. But do you think it's gone too far when a chyron banner pops up on the screen with 'Castore' written below Daniel Ricciardo's face? You know, that really popular racing driver, Castore Ricciardo? You couldn't make this up.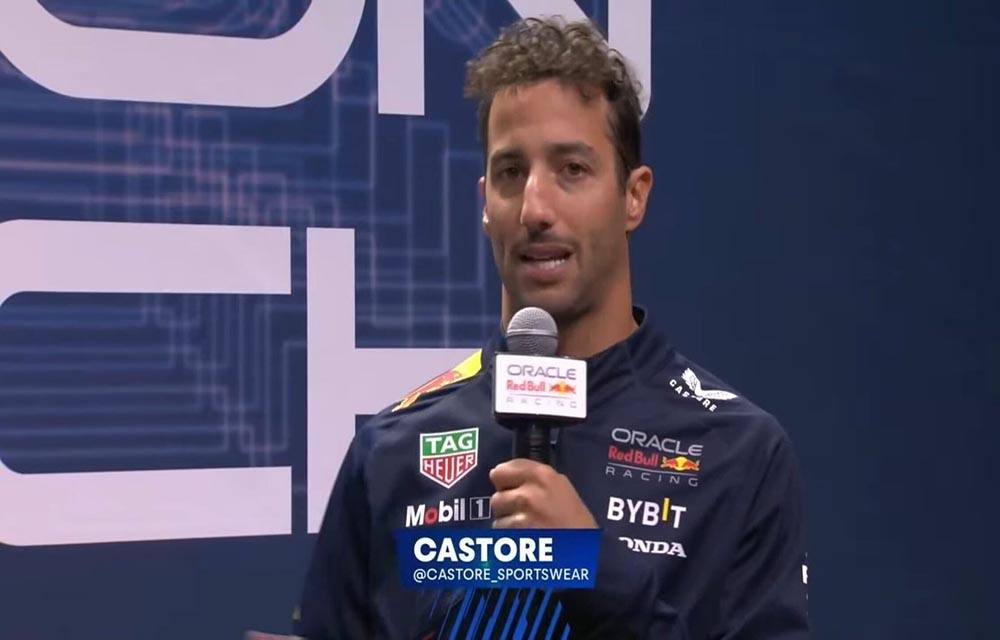 THE CASE OF THE MISSING EARRING
It's tough being a woman, especially when you want to get glammed up, but a pesky microphone is in your way. One of the presenters, Giselle Zarur, seemed to have a bit of an issue with her earring. At the start of the show, you could hear this horrific scratchy noise whenever someone moved. It was even more apparent when Giselle interviewed some of Red Bull's athletes.
Afterwards, she comes back on stage and… DUN DUN DUN. There's a missing earring. Coincidentally the one next to the microphone. These things happen, and she rocked the one earring look, but could they not have taken both out instead? 😳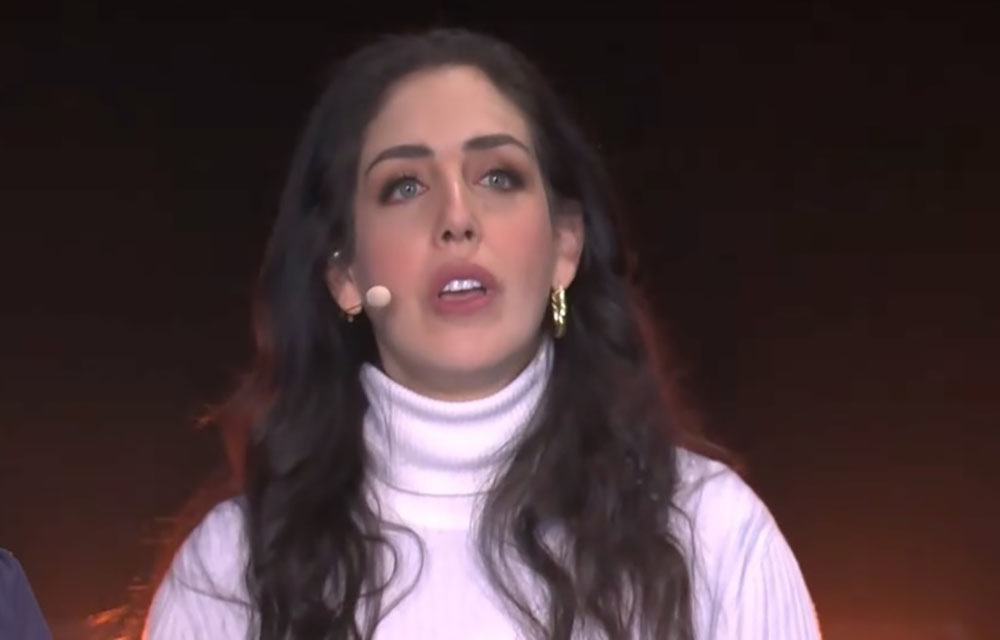 The worst thing is, we went through all that to find out the car looks EXACTLY the same. I don't know why we ever got our hopes up. We're going to find a dark room and cry.
What did you think of the Red Bull season launch?