We're just over a month away from the first race of the 2022 season. We're beyond excited, and now the FIA have just dropped all the timings you're going to need in order to watch every race, qualifying and practice session this year. That's all our social plans out the window 👋
We're just over a month away from the first race of the 2022 season. We're beyond excited, and now the FIA have just dropped all the timings you're going to need in order to watch every race, qualifying and practice session this year. That's all our social plans out the window 👋
Whether you want to know about when you'll need an early start, or planning an evening watch party with pals, here are all the details you need to know.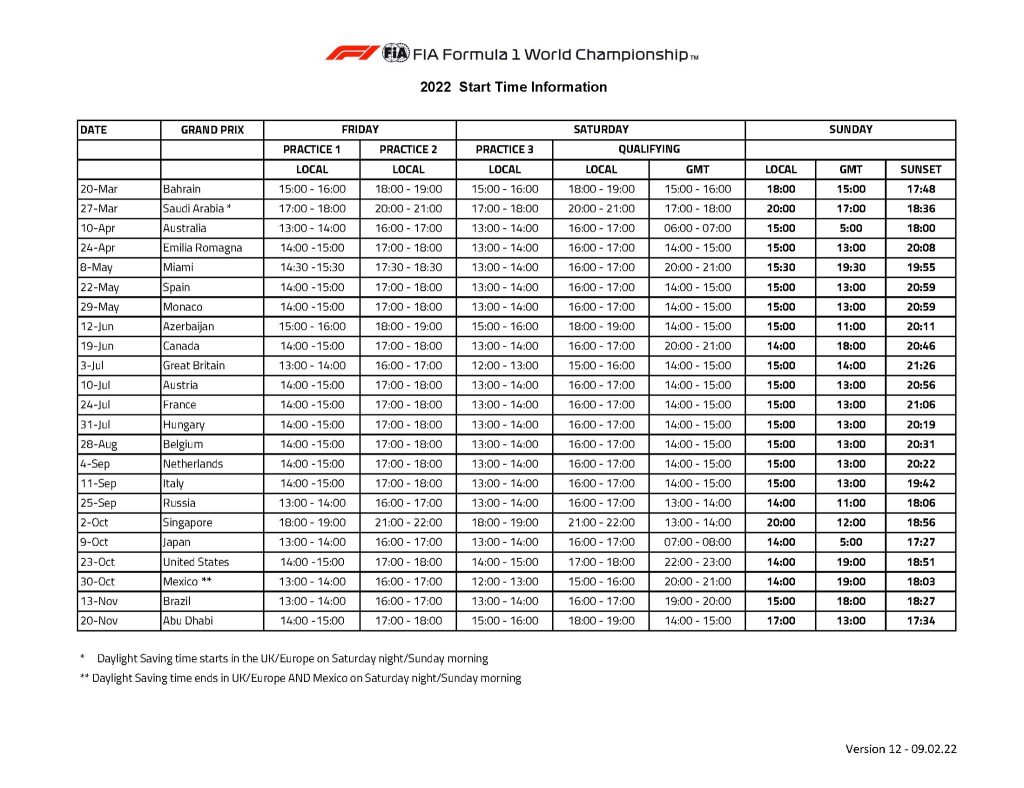 Interestingly, fans on social media have been quick to point out that there are no details about the F1 Sprint. As it stands on the FIA document, all races follow the traditional format of two practice sessions on a Friday, followed by another practice and qualifying on Saturday and the race on Sunday.
Although it could be that contracts haven't been agreed with race promoters, there have been recent concerns that we could be without the F1 Sprint this year or stick to just three races like we had last year.
Which race are you most looking forward to in 2022? Let us know in the comments.