You get a penalty! And you get a penalty! The Mexican Grand Prix will be giving out more penalties than at the EURO 2020 final at this rate (sorry, England fans). Whether it be for engine part changes or misbehaving on track, several drivers have already found themselves facing the trek to stewards' office. 
With five penalties, four reprimands, and six drivers summoned to the stewards already this weekend, let's try to make sense of all the tellings-off and changes made so far.
ENGINE & GEARBOX PENALTIES
Engine penalties for McLaren's Lando Norris and Aston Martin's Lance Stroll mean that all Mercedes-powered cars have now taken at least one additional penalty part and, as a result, have been demoted to the back of the grid. However, the Canadian's crash in Q1 sees him line up in last place anyways.
Ocon has a new engine too which means, you guessed it, he'll start from the back of the grid with Norris, Tsunoda and Stroll. #MexicoGP pic.twitter.com/cZcRqB4UWs

— WTF1 (@wtf1official) November 6, 2021
Joining them at the back are AlphaTauri's Yuki Tsunoda and Alpine's Esteban Ocon, who take their own engine penalties in breach of Article 23.2a of F1's Sporting Regulations.
A five-place grid drop has also come George Russell's way. After suffering gearbox issues in FP2, the Williams driver was penalised as the part was replaced before it was used for six consecutive races.
REPRIMANDS IN PRACTICE 
Three drivers were given F1's equivalent of a slap on the wrist in practice – a reprimand. Firstly, Lewis Hamilton and Kimi Raikkonen fell foul of the stewards in FP1 for a track limit violation. Having both gone off the track between Turns 1 and 2, they ignored the Race Director's rules and failed to re-join the track correctly by going past the left-hand side of the bollard at Turn 3.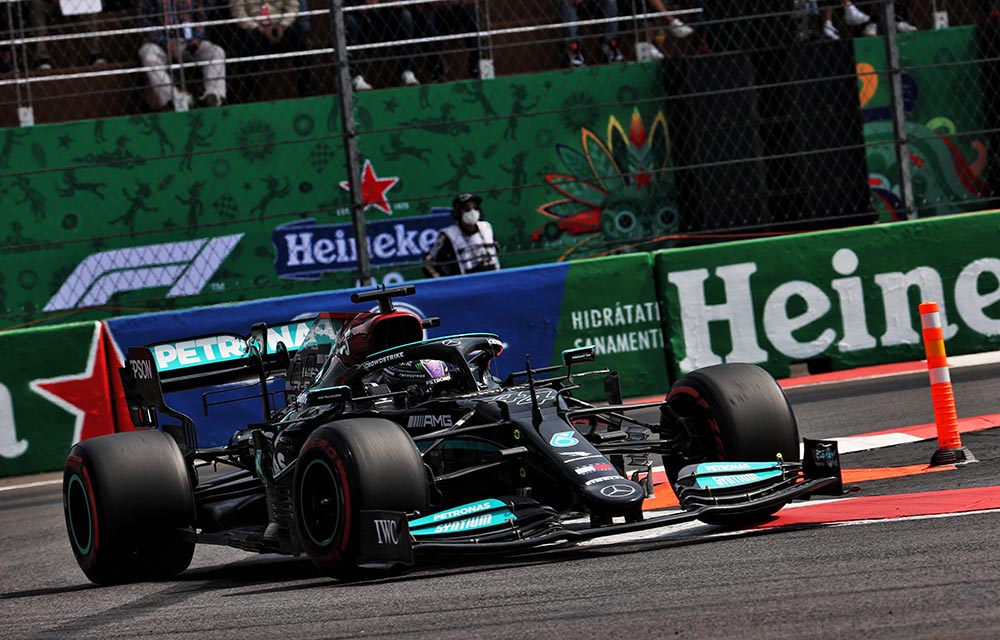 Later on in FP2, Nikita Mazepin got into trouble when he lost control and went off at Turn 9. Yet again, another driver decided to immediately re-join the track without going through the bollards. Although, the stewards noted that he "made very limited efforts to reduce speed".
If a driver picks up three reprimands in a championship year, they will be given a ten grid place penalty at that race, upon the imposition of the third reprimand. The grid place penalty is also only imposed if at least two of the reprimands were as a result of a driving infringement. Several drivers were given reprimands earlier this year for not removing their 'end racism' t-shirts for the Hungarian national anthem, as an example of a non-driving reprimand. 
CHAOS IN QUALI
Raikkonen is going to be a familiar face at the stewards' office this weekend with a second reprimand in two days. Similar to Norris' incident in Sochi, he missed the pit entry following Stroll's crash in Q1. He then crossed over the entry line before bizarrely re-crossing the painted area and re-joining the track to continue for another slow lap.
The 2007 F1 World Champion isn't the only one with something to answer for. Both George Russell and Nicholas Latifi were investigated for going side-by-side jostling with Haas' Mick Schumacher and Nikita Mazepin at the pit lane exit when Q1 restarted.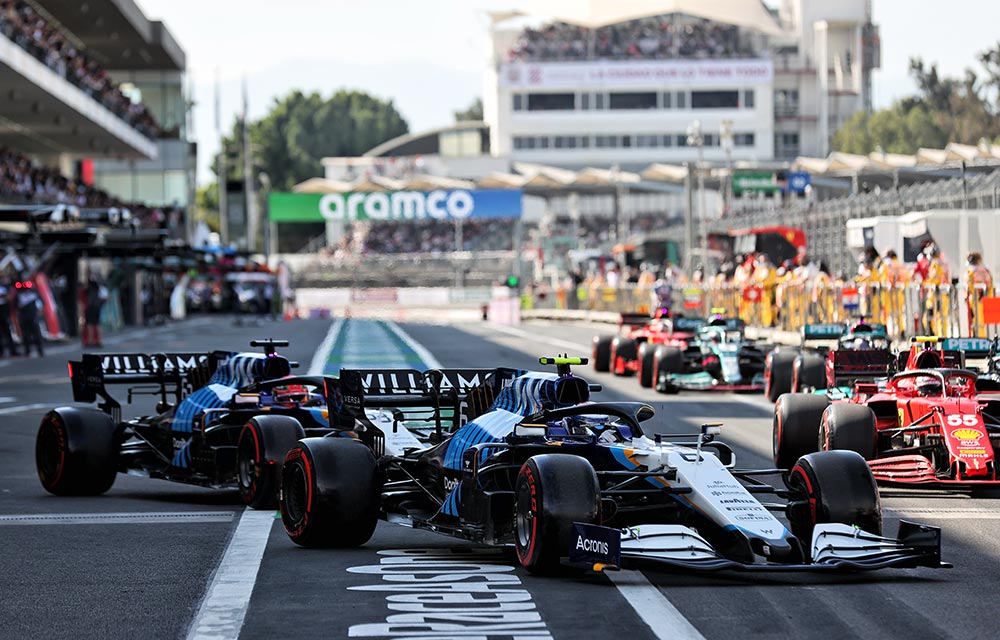 Deciding no further action was necessary, the stewards accepted Williams' explanation that: "unless they are first to move to the fast lane, the positioning of their garages which are located at the end of the pit lane makes it impossible for their cars to join the end of the line of cars already there.
 "The Stewards also accept that it is difficult for the driver, having moved out of his garage, to determine exactly where he should filter into the line of cars once they start to leave the pit lane."
All we're saying is…HOW MANY MORE INVESTIGATIONS CAN WE HAVE!
Sunday's starting order 👀#MexicoGP 🇲🇽 #F1 pic.twitter.com/gzfk21NdUa

— Formula 1 (@F1) November 6, 2021
Do you think any more penalties will be handed out? Let us know in the comments below.