Max Verstappen has a 109-point lead in the drivers' standings heading to Monza. If he continues to stroll through 2022, the Dutchman could wrap up his second world title VERY soon! 
Verstappen has already taken up a lot of trophy cabinet space in 2022, winning 10 of the 15 races so far.
If the Dutchman outscores Charles Leclerc and Sergio Perez by three points over the next three races (assuming at the same time he doesn't get significantly outscored by George Russell and Carlos Sainz and very significantly outscored by Lewis Hamilton), he will be crowned champion after the Japanese GP. 
Given Red Bull's partnership with Honda, Suzuka would be an ideal place for Verstappen to claim the title. But it would take some of the shine off of Yuki Tsunoda's first home GP. Sorry, Yuki!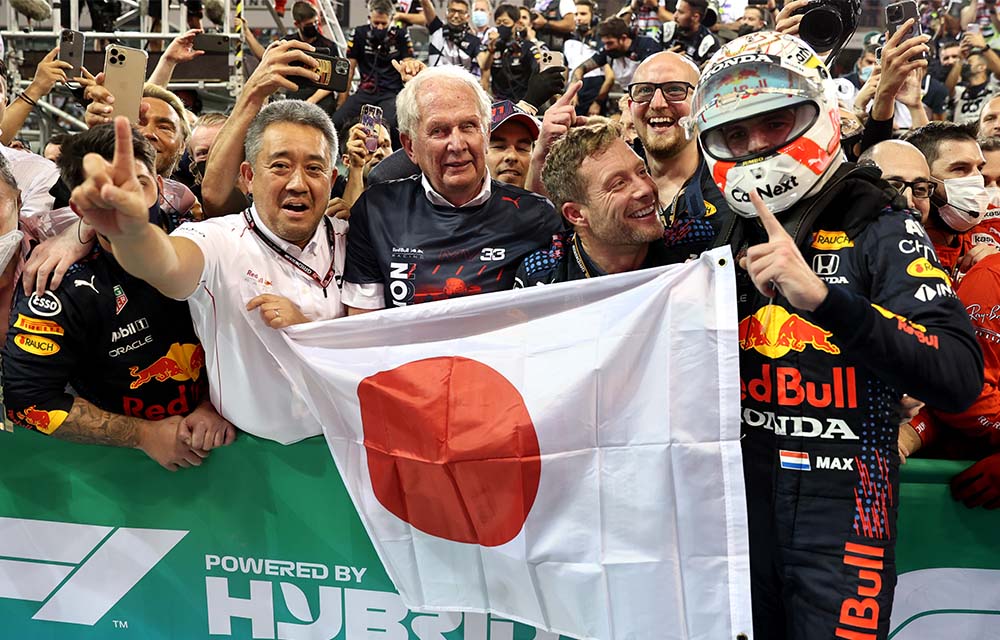 Theoretically, Verstappen could win the title even earlier. If Leclerc and Perez fail to finish in Monza and Verstappen picks up the win and the fastest lap, he'll head to Singapore with a 135-point margin. That means that if he took the win in Singapore, he would be crowned world champion regardless of where his rivals finish. 
It's still possible for Leclerc or Perez to make a late surge to the top, but with Verstappen on a four-race win streak the odds of a comeback aren't looking great.
His dominant display in 2022 means Verstappen is also knocking on the door of some long-standing F1 records. As if he hasn't got enough glory already!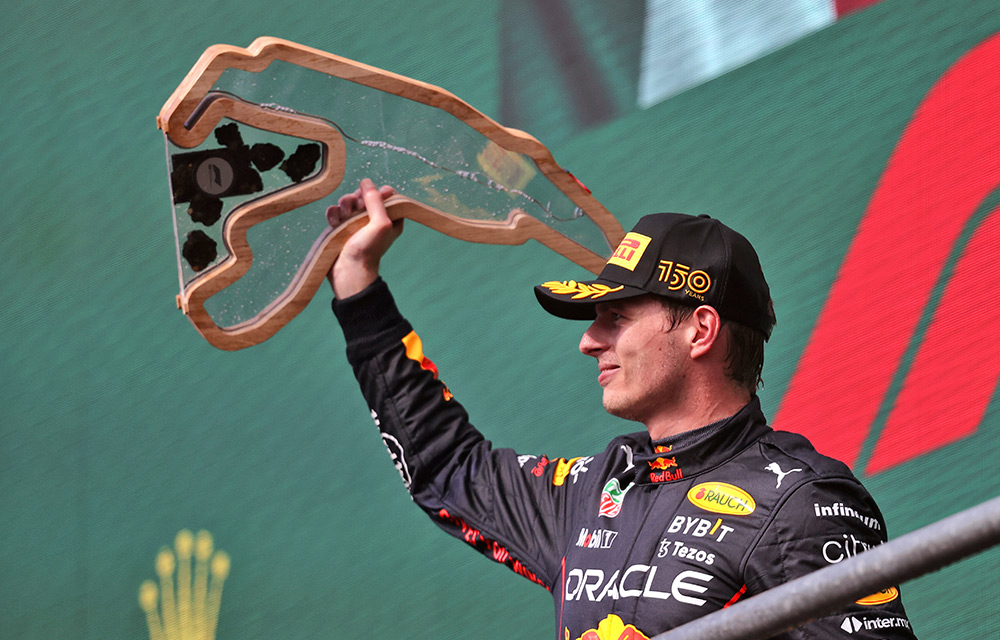 With seven races to go, the Dutchman could beat Sebastian Vettel's 2013 record of nine consecutive race wins – and could also best Vettel and Michael Schumacher for most wins in a single F1 season (13). 
At this rate, I'm scared he's going to come for my sports day participation award!
What do you think Verstappen's win tally will be at the end of the season?