Did somebody call for a makeover? Surprisingly, the F1 logo has only changed four times across its 71-year history. Some we've loved as iconic symbols of the sport or just there for function, and others have been downright hated.
As F1 has announced a new graphic for the Brazilian Grand Prix onwards, highlighting their use of hybrid technology and "the most efficient engine in the world", let's look back at how the F1 logo has changed and why.
THE FIRST F1 LOGO
Talk about basic! With just the words 'Formula One' written in blue, it isn't exactly eye-catching, but it did its job.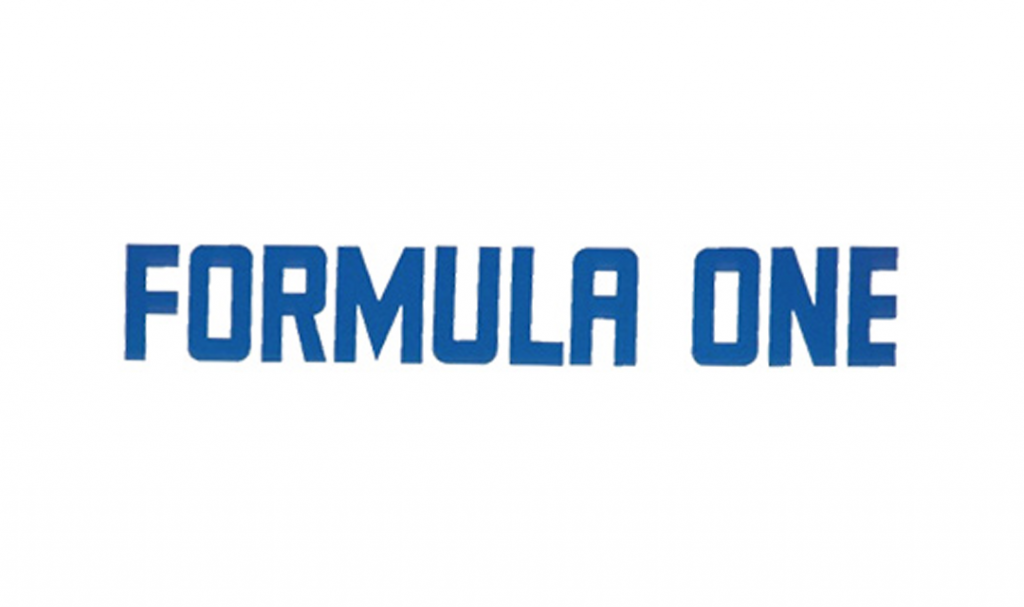 Back in the day, F1 was a rich boys' club that could privately afford to race. Okay, maybe some things haven't changed since then, but it wasn't the global, commercialised sport that it is today. It wasn't until 1970 that a season hit 13 races for the first time, and fans usually could only catch highlights of each Grand Prix on TV.
When F1 slowly began to become a worldwide sport, it was time for a change…
FIA WORLD CHAMPIONSHIP LOGO: 1987-2001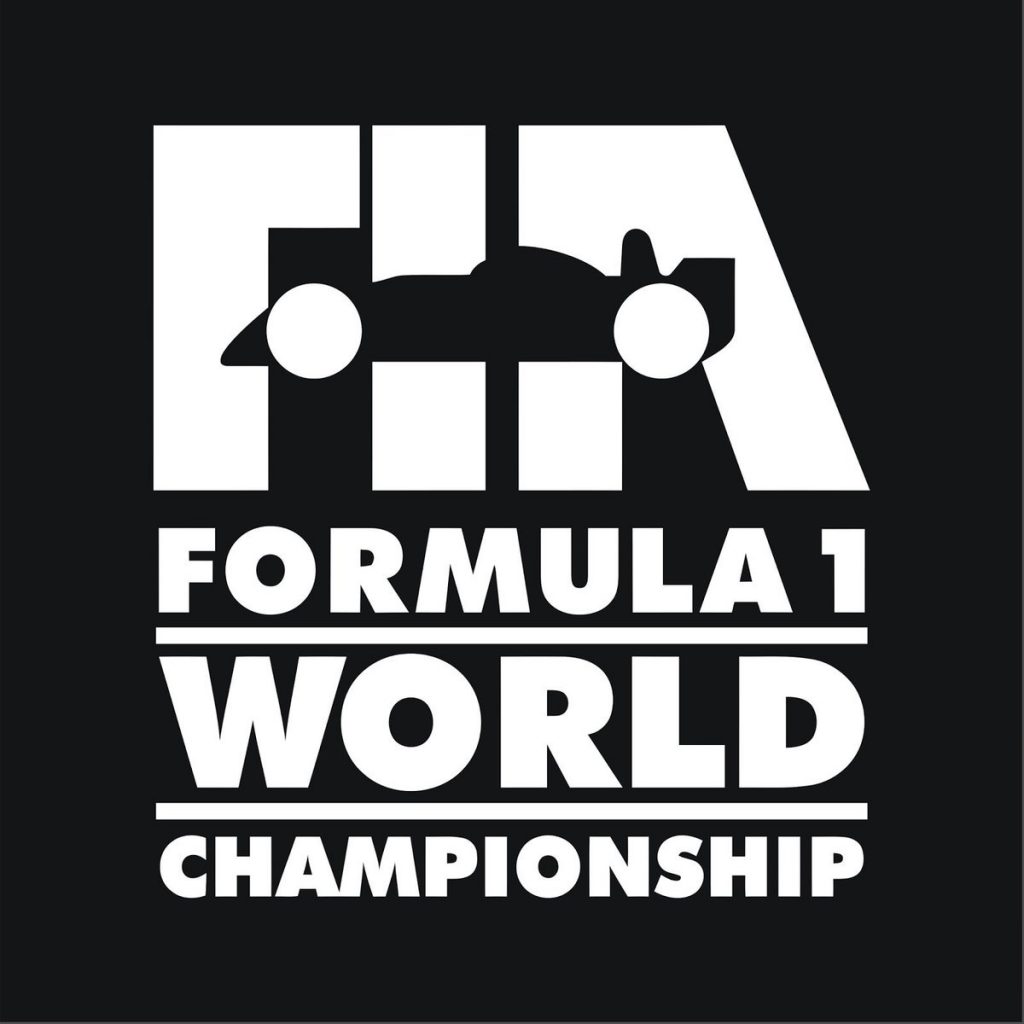 Featuring the words 'FIA Formula One World Championship' in bold, black writing underlined, and a white silhouette of a racing car, it was a step up from what had been before.
Yet as the 1980s rolled into the 90s, F1 went global. Huge brands were coming on board, such as Coca-Cola and Mastercard and gone were the days of mostly European races with the occasional one in North and South America. Instead, the 1993 season saw F1 head to six different continents, the only one missing was Antarctica (and F1 cars and snow sounds like a recipe for disaster). 
This logo for the F1 World Championship was played at the start of F1 races until 2001, but in 1994 a proper branded F1 logo was created.
THE NEGATIVE SPACE F1 LOGO: 1994 – 2017
This logo is synonymous with F1's glory days. If you grew up in the late 90s and early 2000s, like me, this is probably the logo most of you remember. Introduced in 1993 and first used for the 1994 season, the logo was created by Carter Wong, a London-based design agency and became a recognisable and much-loved symbol of the sport.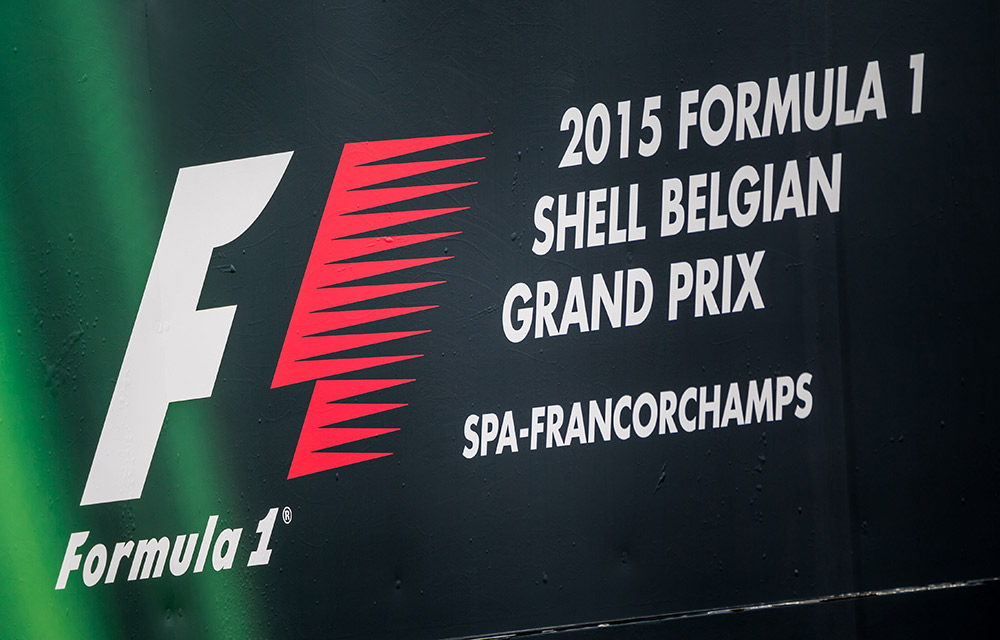 Interestingly, the '1' in Formula 1 isn't actually found on the red lines on the right but in the white space left in between. Those red lines or 'speed marks', helping to create a sense of movement and passion, whereas the use of black on the 'F' gave the logo a sense of power.
Regarded as one of the most iconic logos of all time, it wouldn't last forever…
F1'S REBRAND: 2018 – NOW
Heading into the modern-day was F1's answer to Marmite. The logo, which was revealed at the 2017 Abu Dhabi Grand Prix, certainly divided opinions. As part of Liberty Media's takeover of F1, the new American owners fancied a rebrand. The old logo was a relic of F1 Supremo Bernie Ecclestone's era in charge, and some fans preferred the new one, simple red design.
At the time, Sebastian Vettel remarked that he "liked the old one better", and Lewis Hamilton felt that "the one we had already was iconic. Just imagine Ferrari or Mercedes changing their logos".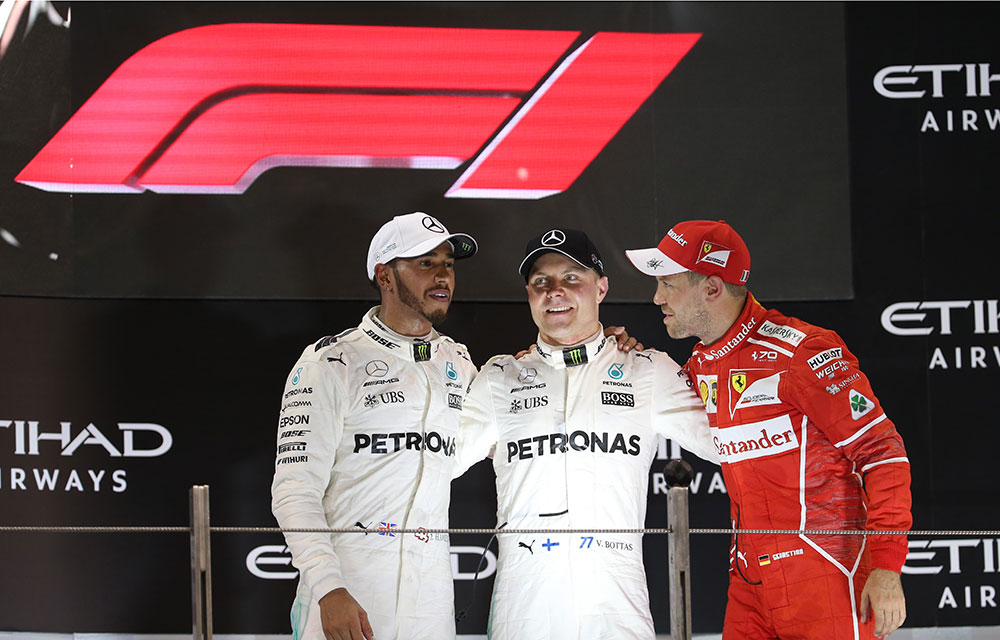 Designed by Oregon-based advertising agency Wieden + Kennedy, they reportedly produced 600 options for the logo, and this was the one they went with? 
Ironically, the redesign got Liberty Media into hot water due to its similarities to the Futuro brand used by 3M, the makers of Post-It Notes. The argument was eventually settled when F1's trademark was agreed not to be used for therapeutic clothing and sporting equipment.
Since its introduction, the rebranded logo has seen a few updates. Last season, a version was created to celebrate F1's 70th anniversary, and now, the latest update includes the words "powered by hybrid since 2014", a nod to the championship's V6 engines.
We have the most efficient engine in the world and its a hybrid! To increase awareness of this incredible tech you will see our new graphics around the circuit from Brazil onwards. Next step is 100% sustainably fuelled hybrid that will be a game changer for global auto emissions pic.twitter.com/Nd9LnS9D7g

— F1 Media (@F1Media) November 10, 2021
Love it or hate it, F1's current logo looks to be here to stay.
Which was your favourite F1 logo? Let us know in the comments below.