Well, that was certainly unexpected. Not only has McLaren's Lando Norris clinched his first pole position in F1, but he's also got a Ferrari beside him, and a Williams is starting in third. Enter the 'what year is it' memes here.
Seriously though, there are so many parts to this qualifying session that we need a full stat analysis.
NORRIS BECOMES F1'S 5TH YOUNGEST POLE SITTER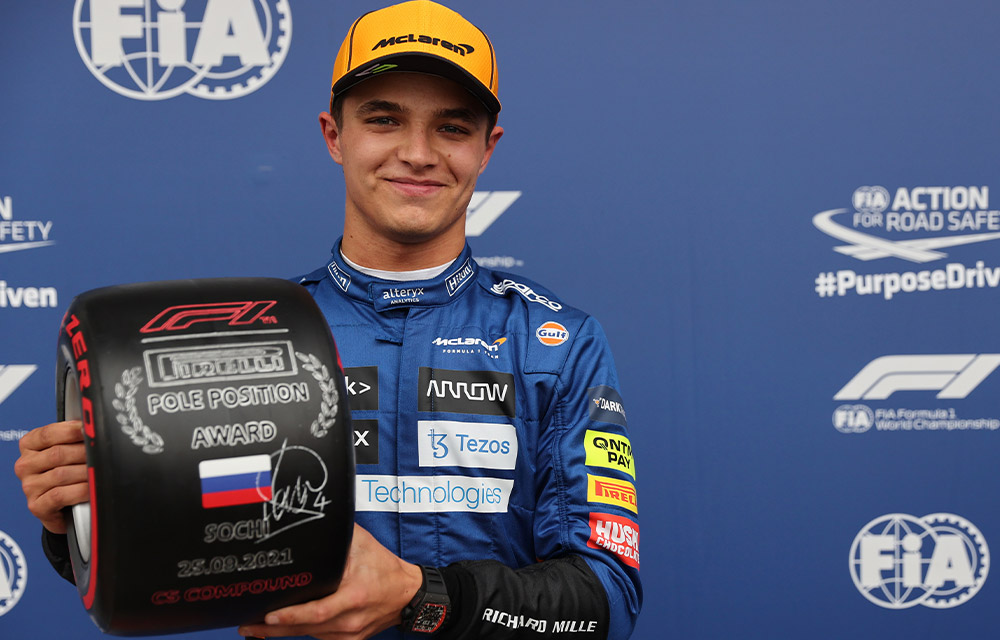 That's right, at 21 years and 316 days, Lando Norris becomes the fifth-youngest pole-sitter in F1 history. He sits behind Max Verstappen in fourth (21 years and 307 days), Fernando Alonso in third (21 years and 236 days) and Charles Leclerc in second (21 years and 165 days). 
Sebastian Vettel is still the youngest driver to get a pole position when he set the quickest quali lap for the 2008 Italian Grand Prix aged just 21 years and 72 days. Way to make us feel old, guys! 
MCLAREN'S LAST POLE SINCE BRAZIL 2012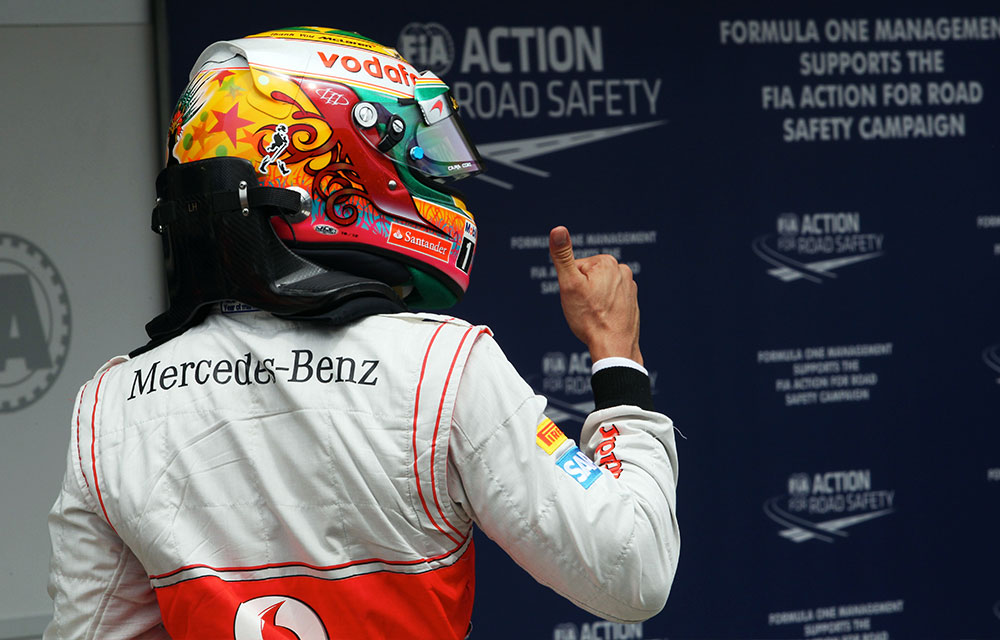 It's been a long time coming for McLaren. The team last found themselves on pole position at the 2012 Brazilian Grand Prix when Lewis Hamilton went fastest. That was also the last race McLaren had won up until Monza a few weeks ago. 
Seriously, all this McLaren dominance is getting boring. Gotcha 😉
LANDO IS THE 102ND DRIVER TO GET POLE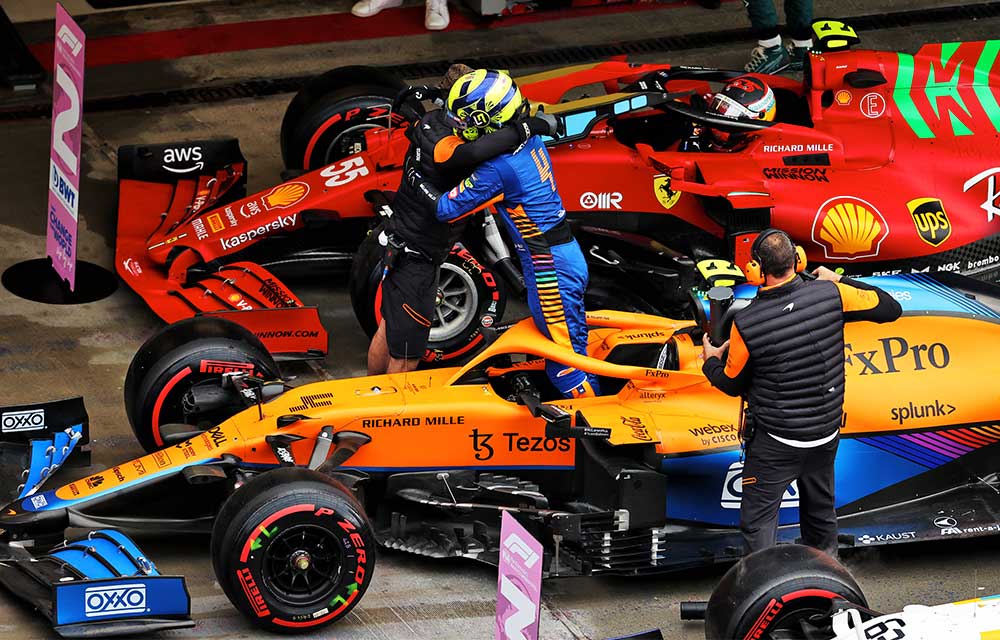 Norris joins an exclusive list of drivers that have managed to earn a pole position in their F1 career. He became the 102nd different driver to achieve this milestone, with the last person to do so being Lance Stroll in Turkey last year. 
LAST MCLAREN, FERRARI AND WILLIAMS TRIO SINCE 2004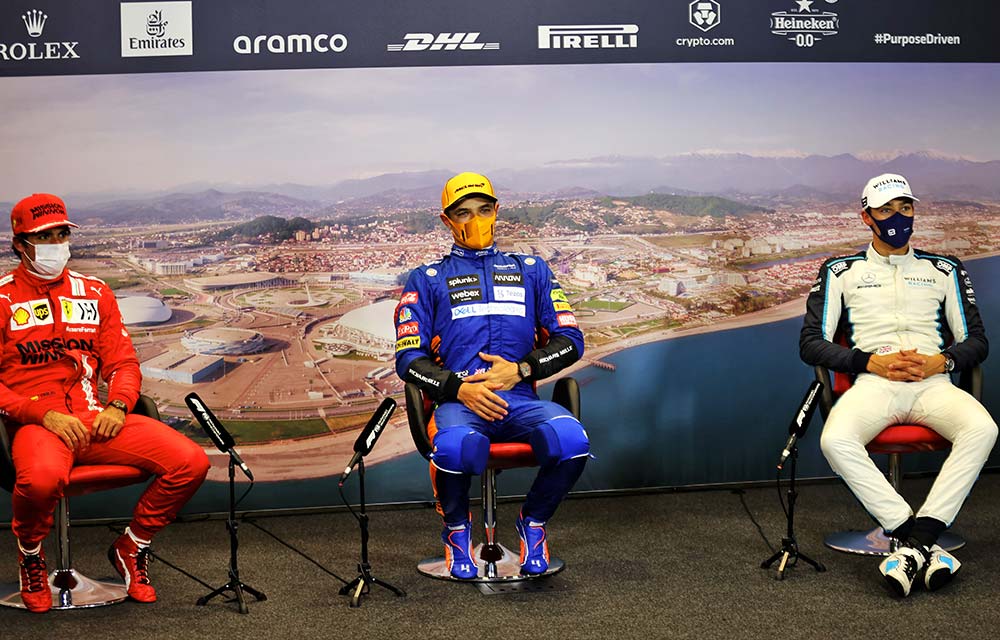 There are so many reasons why the top three in qualifying is totally wild, but one reason is that it's been a LONG time since we had these three teams in this exact position for qualifying. According to Will Buxton on Twitter, the last time we had a McLaren, followed by a Ferrari and a Williams complete the top three, was at the 2003 European Grand Prix. 
Lando would have been three years old at the time. Just let that sink in. 
I think I'm right in this, but the last time we had a @McLarenF1, @ScuderiaFerrari and @WilliamsRacing top 3 on the grid was the European GP at the Nurburgring all the way back in 2003. Kimi Raikkonen (McL) on pole from Michael Schumacher (Fer) and Ralf Schumacher (Will)…

— Will Buxton (@wbuxtonofficial) September 25, 2021
Of course, there have been qualifying results when these three teams have qualified in the top three in different orders, but the last time that happened was in 2004 for the Brazilian Grand Prix. Madness. 
FIRST FRONT ROW FOR SAINZ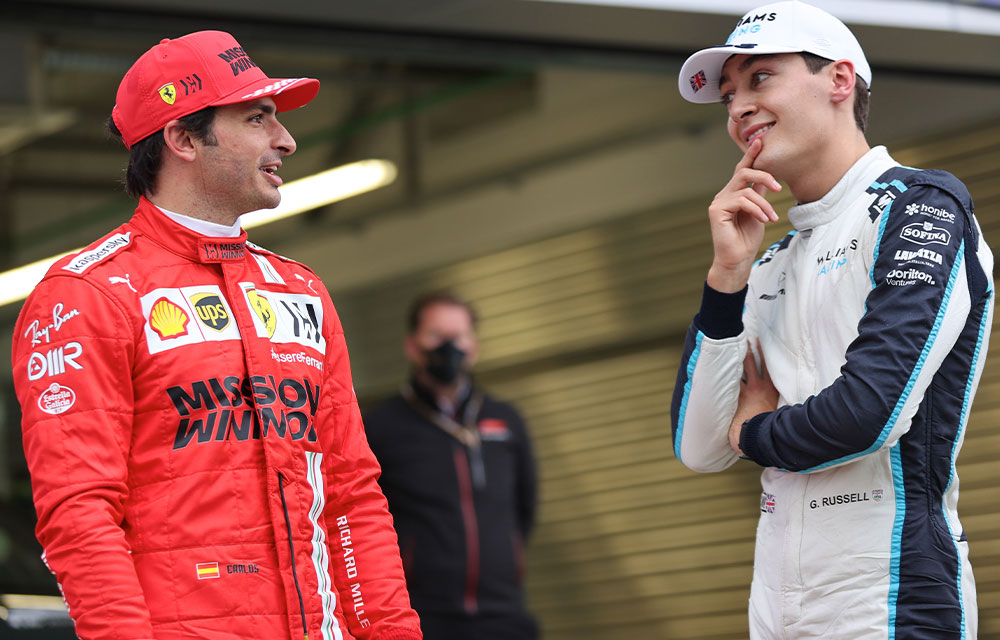 In all this Lando madness, it's also important to mention that this is the first front row for Carlos Sainz. An awesome job by him and the team, and now makes him the second-ever Spaniard to start a race from the front row. The only other guy to have done that in F1 is Fernando Alonso. Crazy! 
It was also the fourth time seven races that Mr Saturday, George Russell, managed to get into Q3.
What has been your favourite statistic from the Sochi quali?