Wow, Daniel Ricciardo has put McLaren back on top with that magic win in Monza. Honestly, what a result for that team. They've been in reaching distance of that top step for some time now, but it's finally happened. Nine years in the making! 
There are some brilliant stats that have come out of the race for McLaren, so we put them together in one handy article. 
MCLAREN'S FIRST WIN SINCE 2012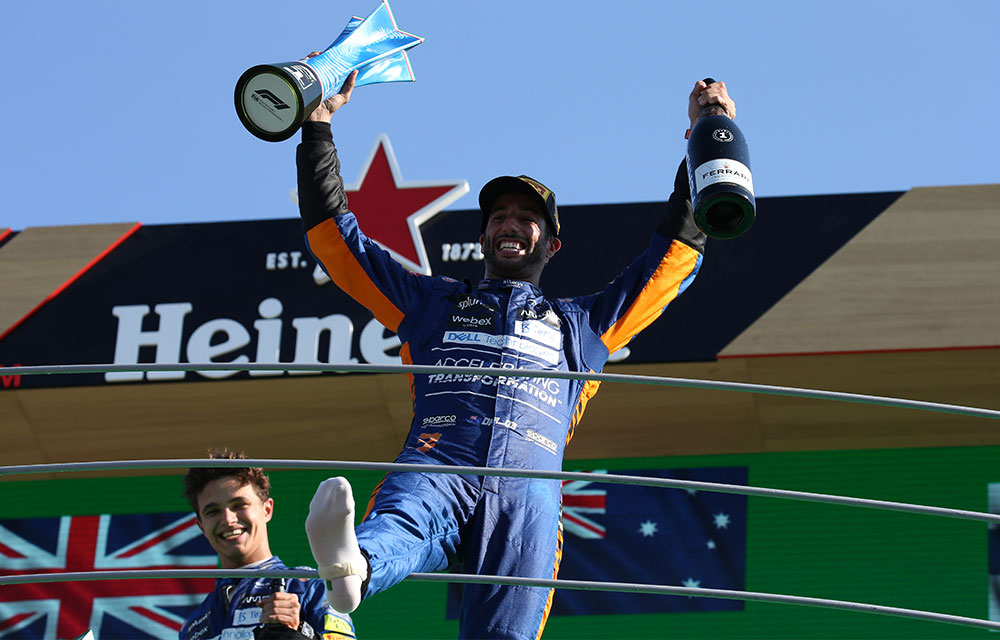 It's been 3,213 days since McLaren's last win, which came when Jenson Button won in Brazil 2012. To put that into context, Daniel Ricciardo was at Toro Rosso, Lando Norris was just 13 and still racing karts, and Toto Wolff worked at Williams.
It's McLaren's 183rd win in total.
DANIEL'S FIRST WIN SINCE HE LEFT RED BULL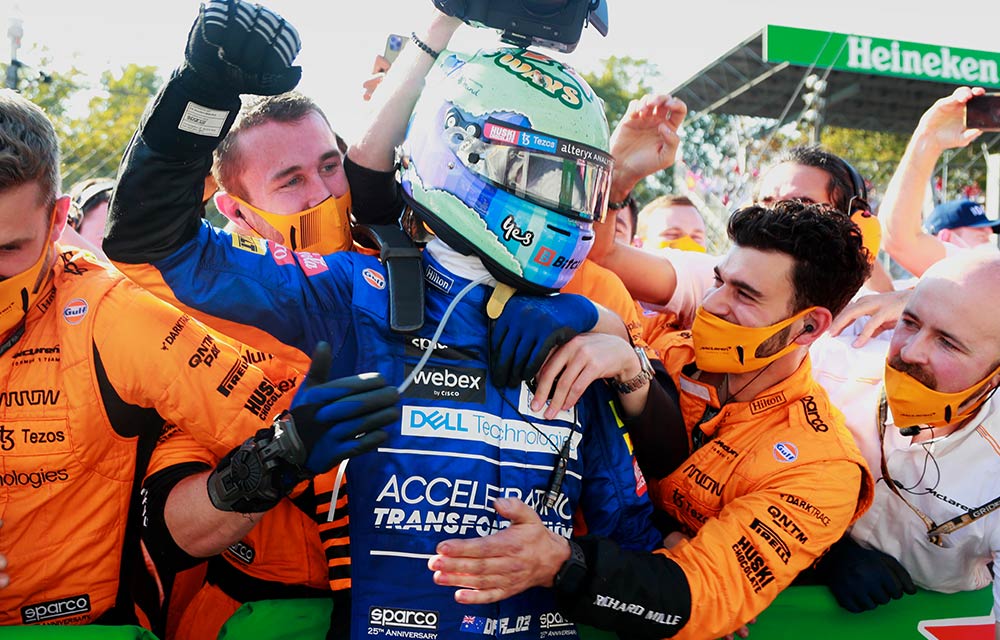 Daniel's last win was Monaco 2018 when he was still at Red Bull. That was 1,204 days and 66 races ago! It's Danny's eighth win in total and his first not sat in a Red Bull. He's now the 20th different driver to win for McLaren and the third to win after leaving Red Bull. Ricciardo also becomes the 50th driver in F1 history to win a race with more than one constructor. 
LANDO'S BEST-EVER FINISH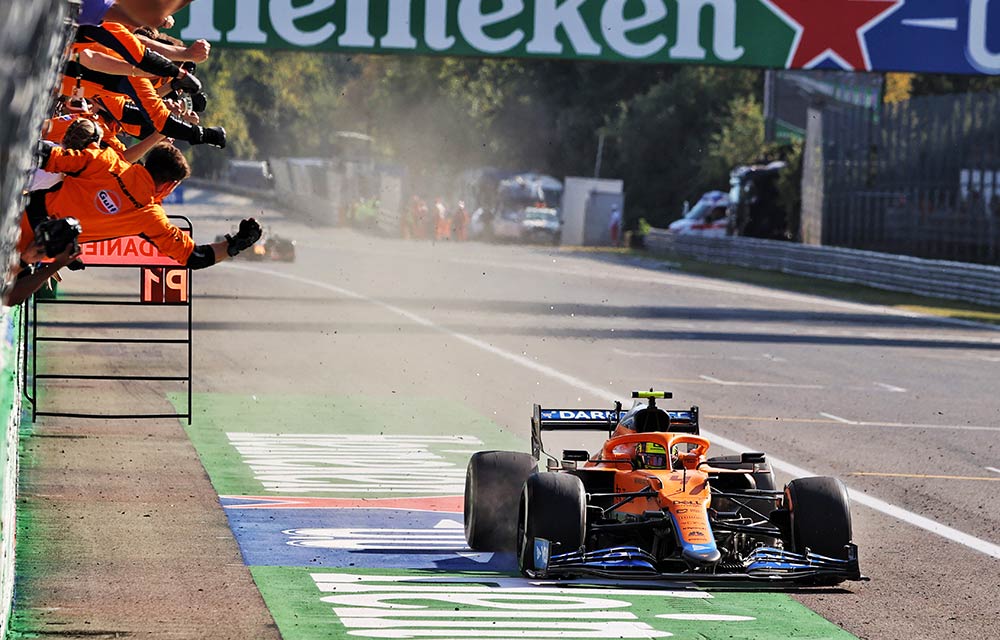 Second place is Lando's best-ever result in F1 and the fifth podium in his career. After four third places, he's now achieved this result after holding off the Mercedes drivers at different points all weekend and pulling off a ballsy move on Ferrari's Charles Leclerc. It was the first second-place finish for the team since Carlos Sainz in Monza last year and is the team's 160th second-place finish in F1. 
THE FIRST ONE-TWO FINISH OF THE YEAR FOR ANY TEAM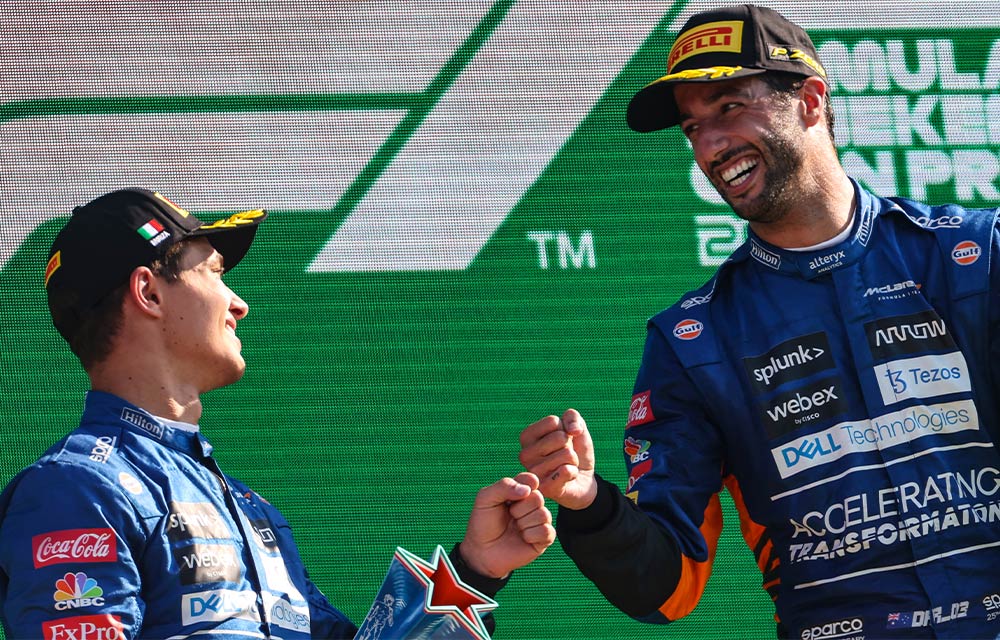 It seems a crazy statistic, doesn't it? No team had secured a 1-2 result this season until McLaren today. The last time two McLarens finished in the top two positions in a race was at the 2010 Canadian GP with Lewis Hamilton leading home Jenson Button. That was 4,109 days ago! This is the teams 48th one-two ever.
The last time there was a one-two finish in F1 was Mercedes at the Emilia Romagna GP in 2020, which was also the last time Danny Ric got a podium!
MCLAREN'S BIGGEST-EVER POINTS HAUL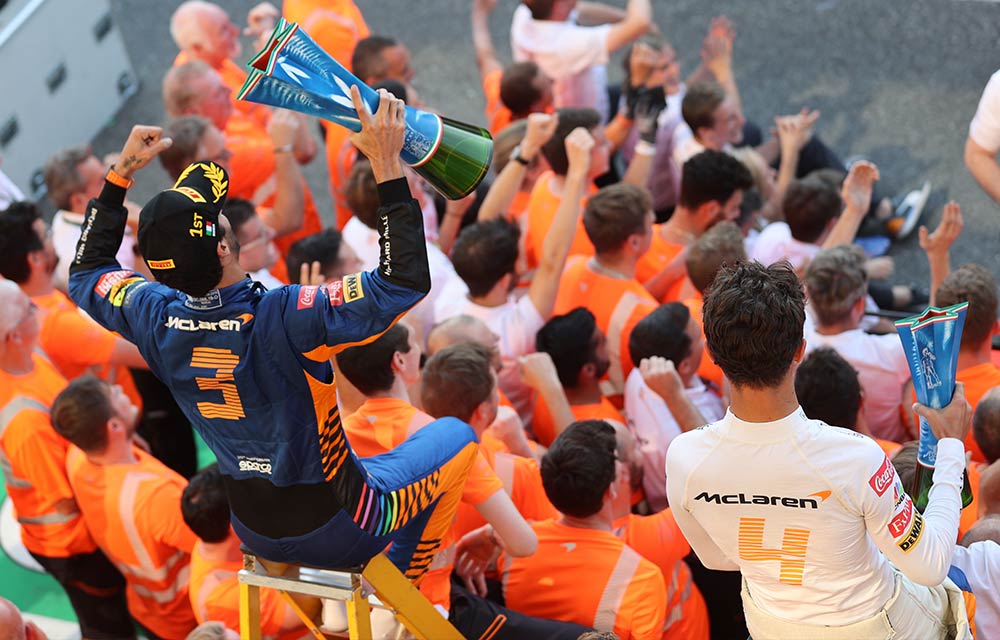 McLaren scored 45 points in Monza, the most they've ever scored as a team! They got 25 points for Danny's win, 18 for Lando in second, one for Daniel's fastest lap and another for Daniel's third place in the Sprint!
MCLAREN'S FIRST WIN IN THE TURBO-HYBRID ERA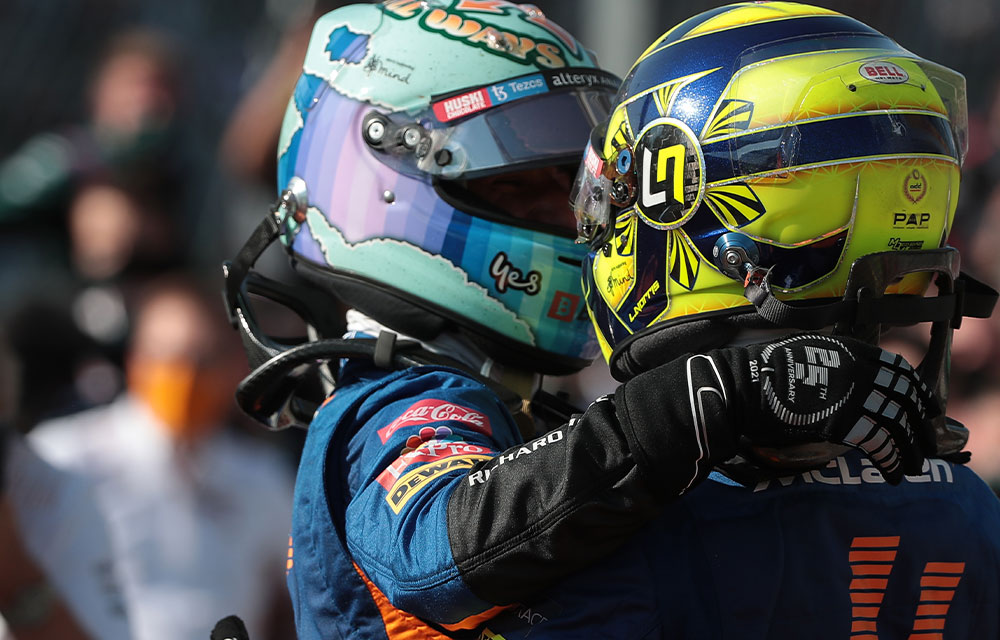 This is their first win since the new engine formula began. In total, it's the 85th customer win for Mercedes, the 206th win for a Mercedes engine, the 79th McLaren-Mercedes win as a partnership, and the most laps McLaren's led since 2012. In fact, they led more laps at Monza (49) than they did in the 2013-2020 seasons combined (14)!
What's your favourite stat to come out of the Italian GP?