They've been fighting on track and before the stewards, but now Red Bull and Mercedes could be on their way to settle the championship in court. The Silver Arrows have announced their intention to appeal the stewards' decision to dismiss their protest against the Safety Car restart on the final lap of the Abu Dhabi Grand Prix.
Surprisingly, this isn't the first time a season finale has ended in the courtroom. In 2007, McLaren's attempts to have Williams' Nico Rosberg and BMW Sauber's Nick Heidfeld and Robert Kubica disqualified from title-deciding Brazilian Grand Prix for an apparent fuel infringement was thrown out. If successful, Lewis Hamilton would have been crowned champion rather than Kimi Raikkonen.
So how does this appeal system work, and what happens next?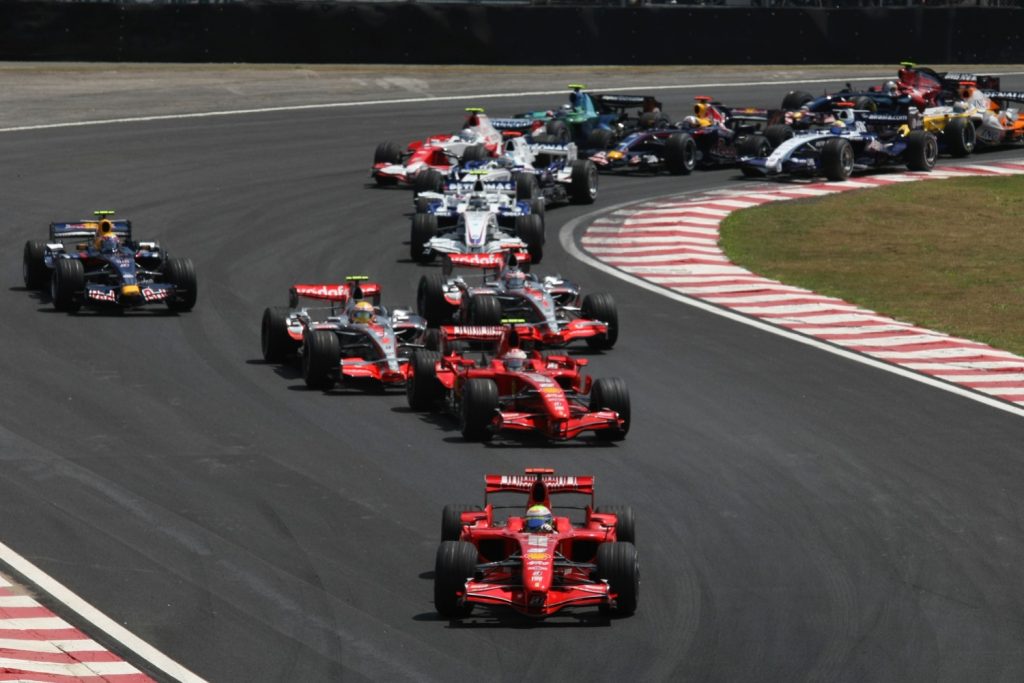 WHERE DO THEY APPEAL TO?
Under Article 15.1.5 of the FIA's International Sporting Code, if a team are unhappy with a stewards' decision, they can appeal to the International Court of Appeal (ICA).
The ICA isn't a regular court. It's dedicated exclusively to settling disputes across the various FIA championships worldwide. Made up of 36 elected judges, it's independent from the FIA, so no officials can interfere with their decisions.
— Mercedes-AMG PETRONAS F1 Team (@MercedesAMGF1) December 12, 2021
HOW DO THEY APPEAL?
According to Article 10 of FIA's Judicial and Disciplinary Rules, Mercedes had to give a written notice of an intention to appeal within one hour of the stewards' dismissing their protest, and they'll need to pay a €6,000 deposit.
This isn't the appeal itself, but more of a 'we're thinking about it'. From there, they'll have 96 hours to decide whether or not to actually go through with it and inform the stewards of their choice.
Mercedes will then have 15 days to detail why the Sporting Regulations were breached at the restart and that the stewards were wrong to throw out their protest. The stewards then have a further 15 days to present their response.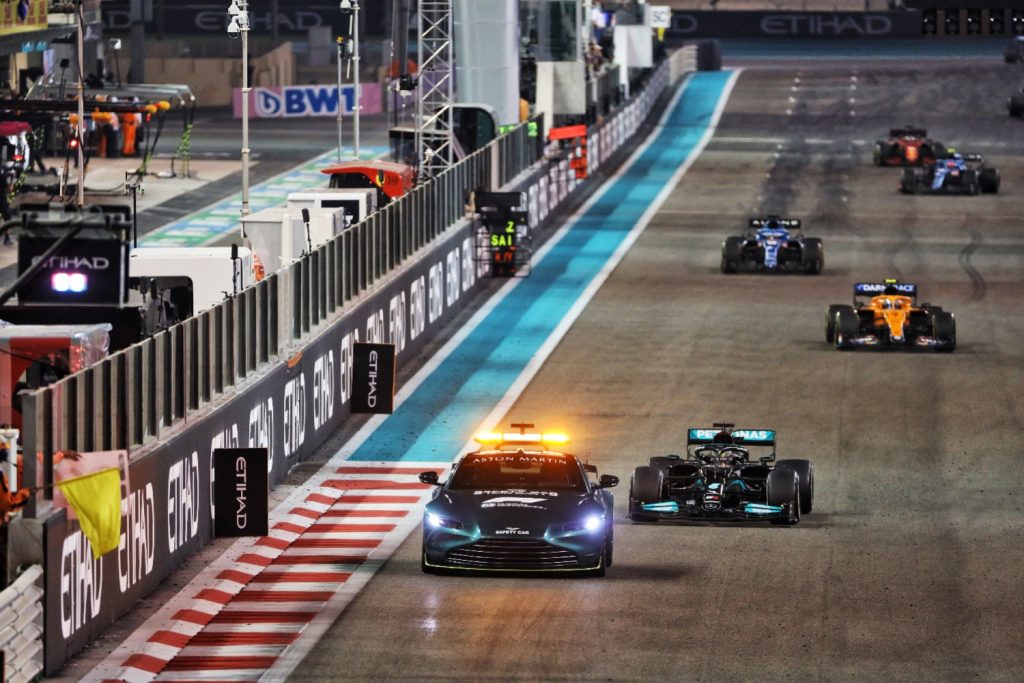 After that, all those involved needed to wait another fifteen days, although these time limits may be shortened if all sides agree to it. Can anyone else spot the problem here? This is taking at least a month already, and nobody's come to a decision yet.
When Alfa Romeo tried to appeal Kimi Raikkonen and Antonio Giovinazzi's 30-second time penalties for clutch offences at the start of the 2019 German Grand Prix, the appeal took almost two months to be decided. 
Their appeal was ultimately unsuccessful, allowing Robert Kubica to keep Williams' only point of the season.
Haas' appeal against Romain Grosjean's disqualification from sixth-place at the 2018 Italian Grand Prix took around the two-month mark as well. The judges upheld the decision to exclude him for an illegal floor.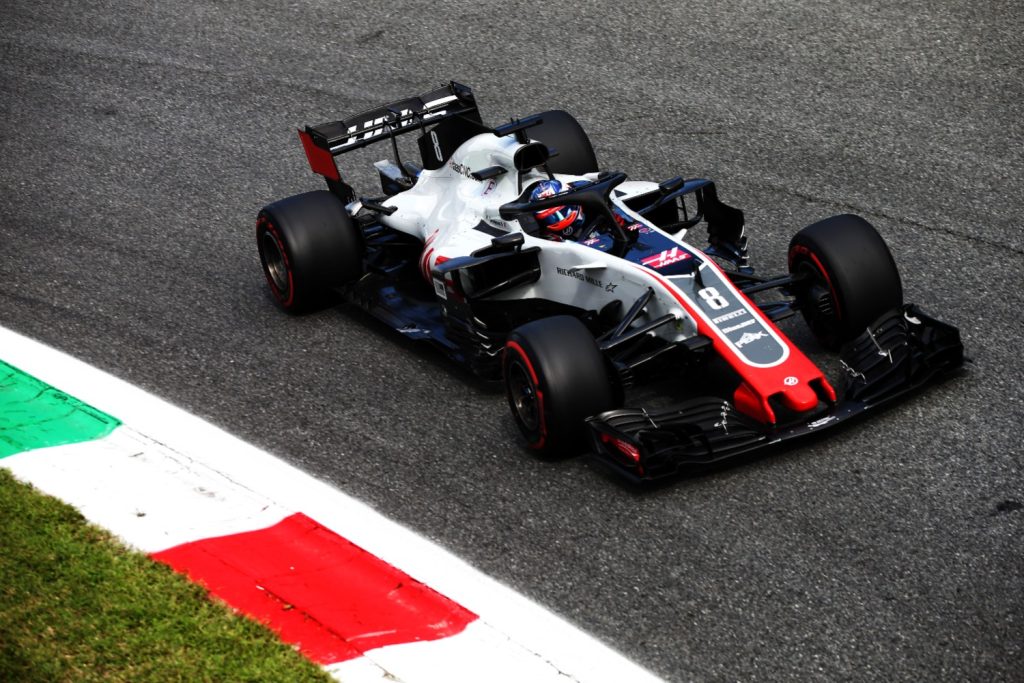 Once everything has been submitted, it's time for the hearing. A panel is formed of at least three judges, and because F1 is special, Article 2.4 states the panel "shall comprise at least one judge elected on proposal of any group of five competitors of such Championship". To put it simply, the teams can help decide one of the judges.
At the hearing, both sides present their arguments, calling up witnesses and experts who can be questioned. For example, Mercedes potentially might enlist representatives from their rival teams who would have unlapped themselves under the usual circumstances.
Lastly, the judges can go off to come to a decision in secret. However, they don't all need to agree as only a simple majority is needed.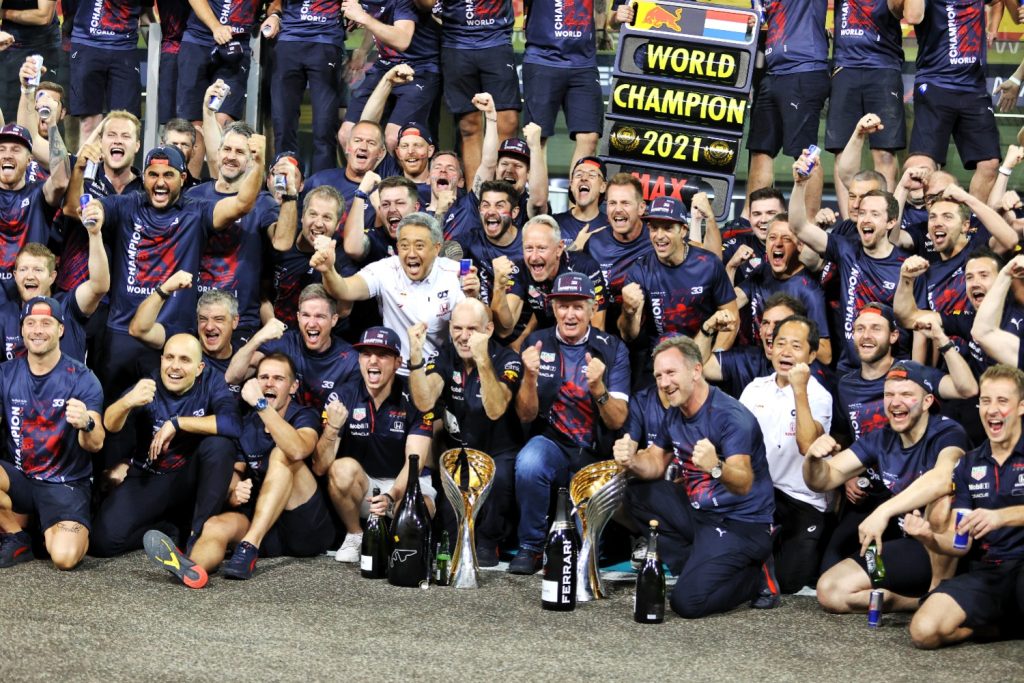 WHAT DECISIONS CAN BE MADE?
They can admit or dismiss the appeal, all of it or only parts of it. They can confirm, overturn, reduce or increase any penalties awarded. 
Fundamentally for Mercedes, they can annul or amend the results of a competition, but they can't order it to be re-run.
Consequently, the Abu Dhabi results could be switched back to what they were on the penultimate lap. However, no matter how much Red Bull or Mercedes kick up a fuss, we're not having another 2021 season finale.
An opinion to re-examine the decision is always there if new evidence is discovered after they've made the decision, and no, that doesn't mean getting Alex Albon to recreate the last two laps, Christian Horner.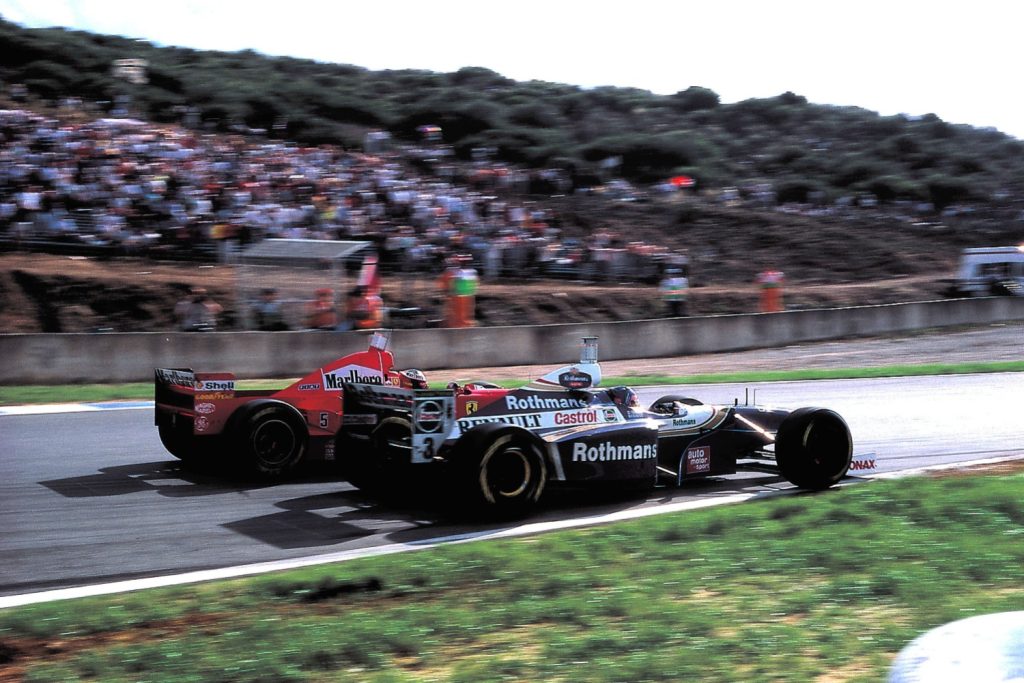 WHAT ABOUT SCHUMACHER'S 1997 DISQUALIFICATION?
That decision wasn't made by the ICA. Michael Schumacher's disqualification from the 1997 Championship for his controversial title deciding collision with Jacques Villeneuve at the season finale European Grand Prix in Jerez went to a disciplinary hearing at the FIA World Motor Sport Council.
Crucial difference is, the ICA can only act if someone appeals a decision, whereas the stewards can directly reference incidents to the World Motor Sport Council if they think it deserves further punishment without needing an appeal.
Basically, the fight for the 2021 title is probably going to continue on well into the New Year!
Should Mercedes appeal the stewards' decision? Let us know in the comments below.