With the third and final F1 Sprint of 2021 finished, WTF1 takes a look at who benefited most from the new format and who won't be jumping for joy when the Sprint comes back for double the number of races next year.
Here are the winners and losers from Sprint Qualifying in 2021!
WHO SCORED THE MOST POINTS IN SPRINT QUALIFYING?
Valtteri Bottas and Max Verstappen scored the most points from Sprint Qualifying in 2021, with both drivers scoring seven points each. While Bottas picked up two sprint race wins and a third place, Verstappen finished in the top two in all three sprint races, winning at Silverstone and finishing as runner-up at both Monza and Interlagos.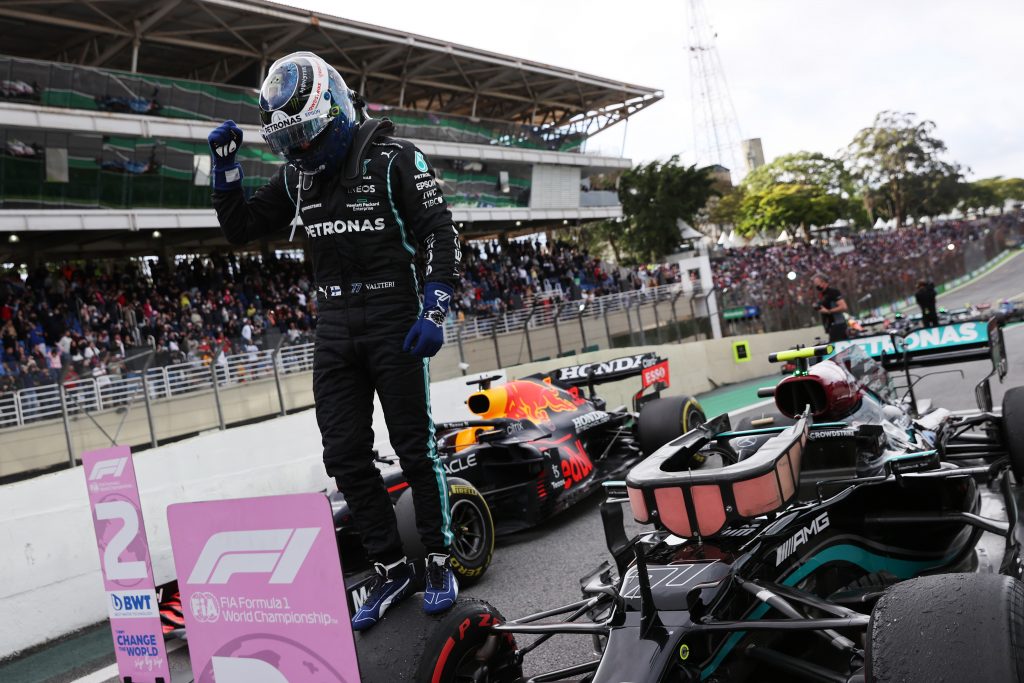 Three other drivers scored in Sprint Qualifying – Lewis Hamilton picked up two points with second place at Silverstone, while Daniel Ricciardo and Carlos Sainz scored a single point each with third places in Italy and Brazil, respectively. 
Hamilton, Bottas, Verstappen and Lando Norris were the only drivers to finish in the top five at all three Sprint Qualifying events. Charles Leclerc was the only other driver to finish in the top ten at all three events. 
WHO GAINED THE MOST PLACES IN EACH F1 SPRINT?
Before today, Hamilton was the only driver to have lost places in both previous sprint races. After being disqualified from Friday qualifying at the Brazilian Grand Prix, Hamilton fought his way through the field to finish fifth in Sprint Qualifying. He gained fifteen places in the sprint race – many more than anyone gained in either of the two previous events. 
Fernando Alonso and Kimi Raikkonen were the biggest gainers in Sprint Qualifying at the British Grand Prix. Alonso made up no fewer than six places at the start of the first lap of the sprint race, going from 11th to 5th. The Alpine driver fell two places later in the race but still gained four positions overall from where he started. Meanwhile, Raikkonen finished 13th, having started 17th. 
Nikita Mazepin was the driver who made up the most places in Sprint Qualifying at the Italian Grand Prix. Starting last, he finished 17th – though two of those positions were gained due to Pierre Gasly's retirement and Robert Kubica's spin on the opening lap.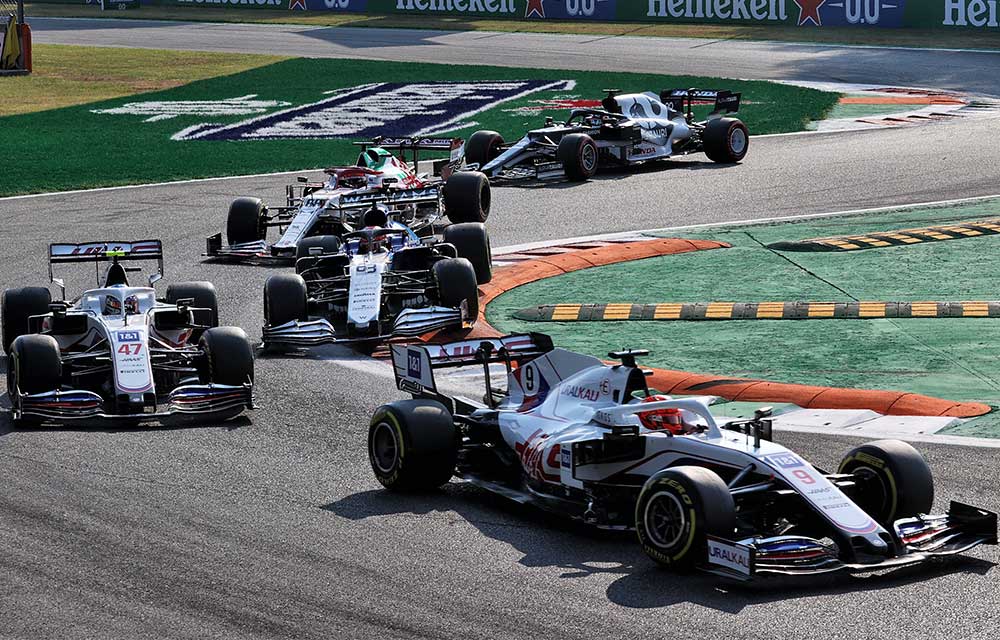 Besides the four instances above, Esteban Ocon is the only other driver to have made up more than two positions in Sprint Qualifying. He gained three places, going from 13th to 10th at Silverstone. Ocon was one of only two drivers to gain places in all three Sprint Qualifying events, the other being Lance Stroll. 
DRIVERS WHO DIDN'T LOSE ANY POSITIONS IN THE F1 SPRINT
Five drivers on the grid didn't lose any positions from where they started in all three of this year's sprint events. Aside from Ocon and Stroll, Bottas, Norris and Nicholas Latifi also never finished in a worse position than where they started.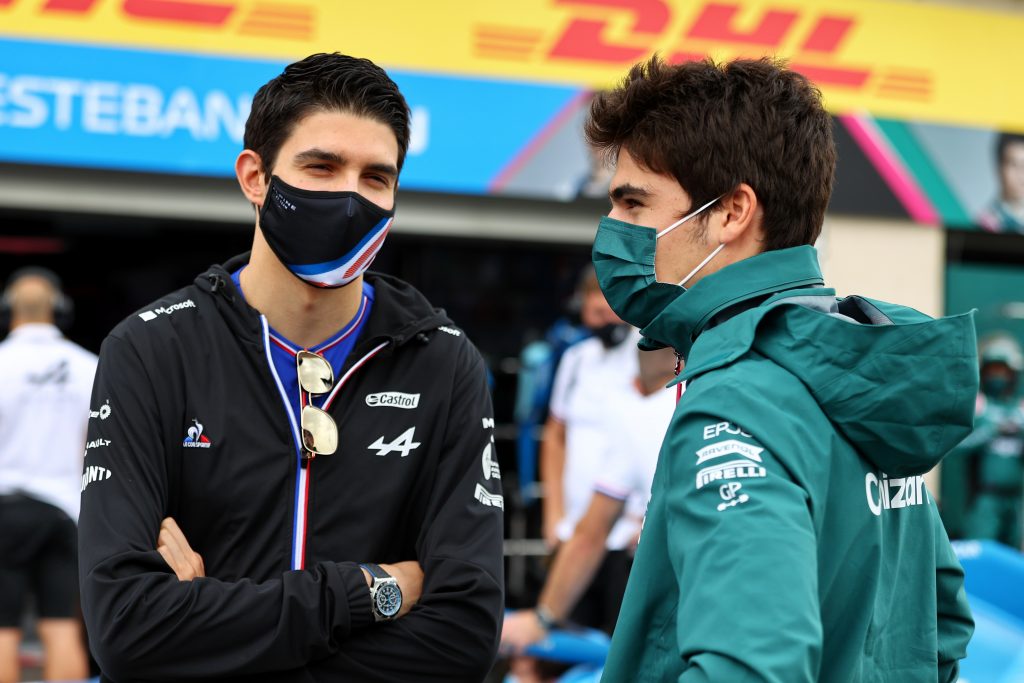 Bottas started where he finished at both Silverstone (3rd) and Monza (1st) and gained one position to win the Sprint in Brazil. Norris gained one position in both Britain and Brazil and started where he finished in Italy, while Latifi gained places in the first two sprint races and started where he finished at Interlagos. 
WHO LOST THE MOST PLACES AT EACH SPRINT EVENT?
Sergio Perez and Pierre Gasly were the biggest losers from Sprint Qualifying in 2021. 
After qualifying fifth on Friday at the British Grand Prix, Perez spun on the fifth lap of the sprint race and dropped to the back of the pack. Red Bull ultimately retired the car to take on extra power unit components, so Perez started from the pit lane – 15 places down on where he originally qualified. 
LAP 7/17

A big spin from Sergio Perez – no real damage done apart from dropping him down to P18 👀#BritishGP 🇬🇧 #F1Sprint pic.twitter.com/oEqmYDBgX7

— Formula 1 (@F1) July 17, 2021
At Monza, Gasly started sixth but picked up front wing damage at the first chicane after clipping the back of Daniel Ricciardo's McLaren. The wing came loose, went under the car's front, and Gasly crashed out at the next turn. Like Perez at Silverstone, Gasly took on extra power unit components and a new gearbox and started from the pit lane, 14 positions away from his original qualifying position. 
The Brazil sprint race was the first which all 20 drivers finished. Kimi Raikkonen was the biggest loser at Interlagos, losing five positions from where he started after a spin. 
DRIVERS WHO FAILED TO GAIN ANY POSITIONS IN THE SPRINT
As well as losing the most places in a single sprint, Perez and Gasly also failed to gain a position at any of this year's three sprint events. George Russell is the only other driver in that group.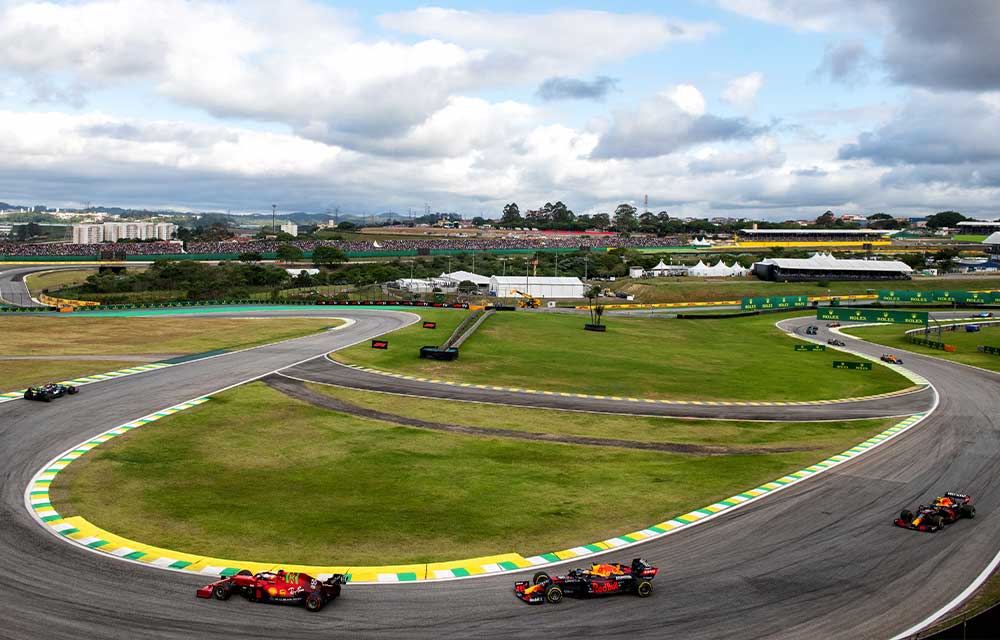 He lost one place from where he started at Silverstone and went on to finish where he started at the other two sprint races. At Silverstone, Russell was later penalised a further three places on the grid for first lap contact with Carlos Sainz. 
Have you enjoyed the new Sprint Qualifying format this year? Leave a comment below!