If there's one thing Max Verstappen fans didn't want to see this weekend, it's a stationary Red Bull with a lot of smoke coming out of it. Unfortunately, that's exactly what they got in FP1 for the Dutch GP!
Being the only Dutchman on the grid, Verstappen is the fans' obvious favourite to claim the top step of the podium at Zandvoort, but his day got off to a bit of a smokey start.
Despite going top of the timesheets early in the session, Verstappen's Red Bull ground to a halt at Turn 2 after suffering a gearbox malfunction.
The reigning F1 champion said over team radio that his gearbox "sounded terrible" and was instructed to stop the car before the damage got any worse!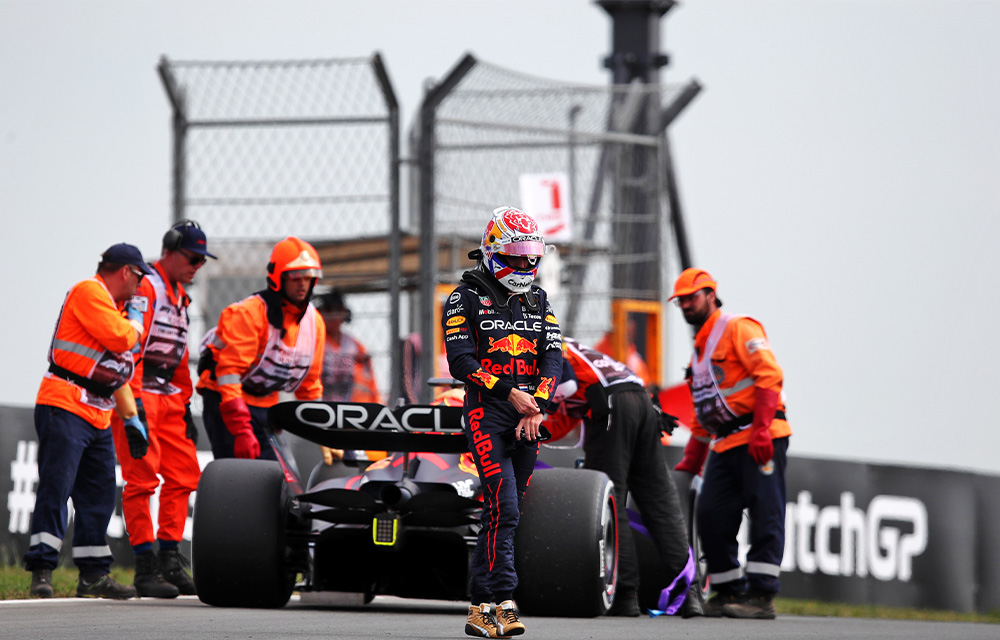 Speaking after the session, team boss Christian Horner revealed to Sky Sports F1 that Verstappen had "lost drive whilst he took a shift from fourth to fifth" but the team needed to get the car back in the garage to get any more detail.
When asked if the failure would have any implications for the rest of the season, such as making a future penalty more likely, he replied: "I don't think so, until we know what the actual issue is. We need to get the car back and fully understand it."
Luckily for Verstappen, it doesn't look like he'll receive any grid penalty and should be back out on track for FP2.
Panic over Red Bull fans!