With such a long season and strict allocations for how many engine parts you're allowed, we're not that surprised to see a few engine penalties being issued in the final few races of the year. However, the engine supplier, Honda, can't wrap their heads around how many internal combustion engines rivals Mercedes have gone through.
With all eight Mercedes-powered cars on the F1 grid taking an engine penalty this year, including Lewis Hamilton, who has taken another ICE this weekend in Brazil, Honda's F1 Technical Director Toyoharu Tanabe says he can't actually believe what's going on!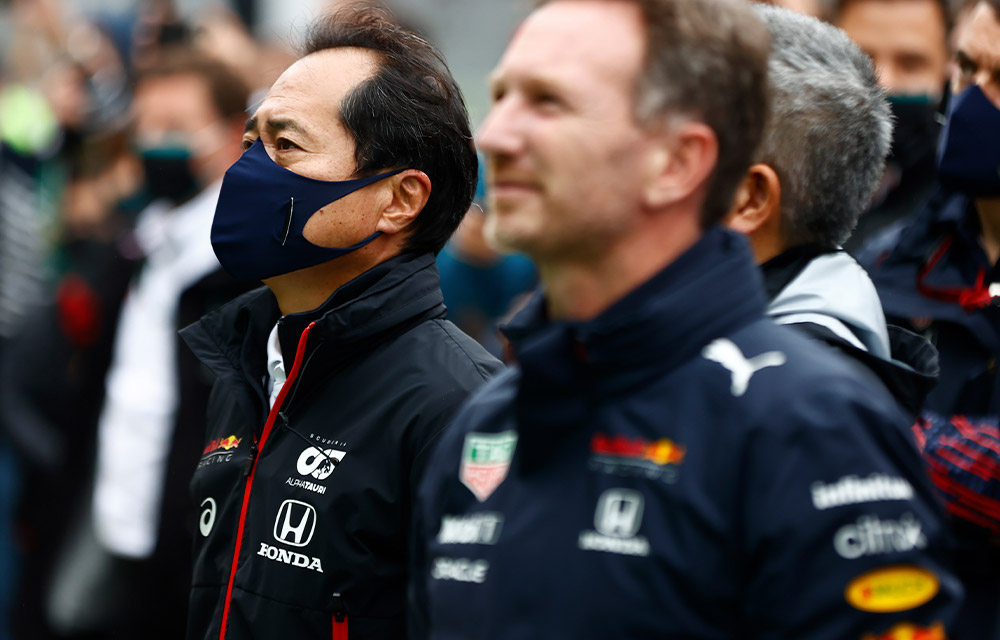 "Yes, I'm very surprised," Tanabe started.
"They are changing the ICE frequently. Actually, I cannot believe what's going on and why.
"But from the PU manufacturer point of view, it's kind of disappointing to get a PU penalty for the driver.
"I'm sorry [for Mercedes] about that."
It's a front row start in the Sprint for @Max33Verstappen 👊 Bring on Saturday in São Paulo 🇧🇷 #PoweredByHonda pic.twitter.com/gphuTW1sjM

— Honda Racing F1 (@HondaRacingF1) November 12, 2021
Asked by F1 if he expects any more drama from Honda engines in the remaining four race weekends, Tanabe said there were no plans for future penalties.
"No one knows the future, but if there is no big accident or unexpected failure on our gear, we have no plan to put another unit for our driver."
This year, both Red Bull drivers have taken engine penalties; Max Verstappen in Russia and Sergio Perez in the Netherlands. At AlphaTauri, Pierre Gasly also took a fourth engine in Monza. His teammate, Yuki Tsunoda, has also been given a penalty for an engine change as recently as last weekend's Mexico City Grand Prix.
Do you think F1 should have given a fourth power unit on their 2021 season allocation? Let us know in the comments below.