It's not just drivers getting called up to the stewards' office this weekend. Red Bull Racing Team Principal has been summoned after the Qatar Grand Prix. Honestly, this season is just wild, isn't it!
Horner has allegedly breached two articles in the FIA International Sporting Code. They are as follows:
12.2.1.f Any words, deeds or writings that have caused moral injury or loss to the FIA, its bodies, its members or its executive officers, and more generally on the interest of motor sport and on the values defended by the FIA.
 12.2.1.k Any Misconduct towards:
• licence-holders,
• officials,
• officers or member of the staff of the FIA,
• members of the staff of the Organiser or promoter, • members of the staff of the Competitors,
• doping control officials or any other person
involved in a doping control carried out in accordance with Appendix A. 
Although there is no confirmation of what exactly caught the attention of the stewards, Horner was critical of the marshals after his driver, Max Verstappen, was penalised for ignoring double-waved yellow flags yesterday and was handed a five-place grid drop for the offence.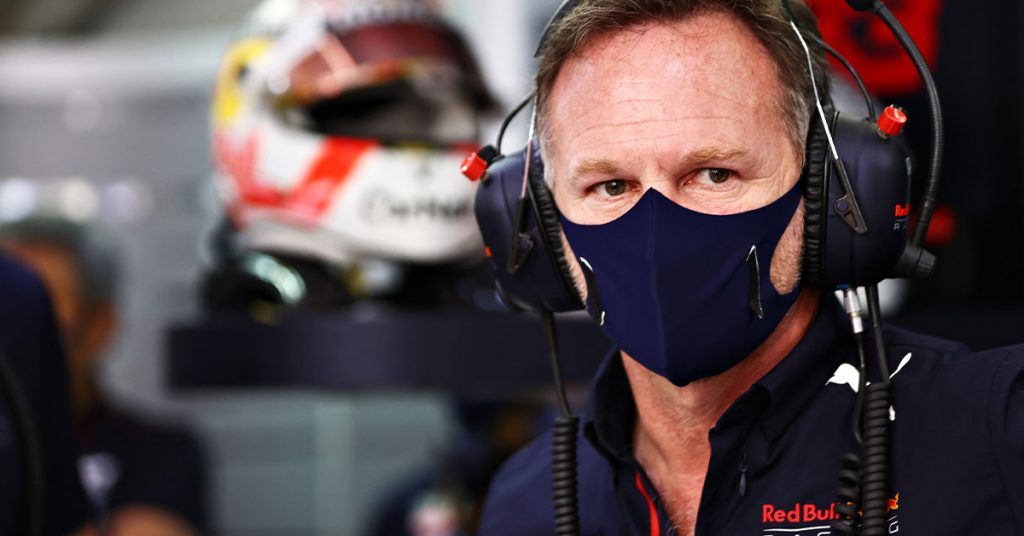 "I think it's just a rogue marshal that's stuck a flag out and he's not been instructed to by the FIA," he told Sky. "They've got to have control of their marshals, it's as simple as that because that's a crucial blow in this world championship for us. Now starting P7 at a track you can't overtake at, that is massive."
"What's frustrating is that the race director has said 'get on, it's fine, it's a safe track, finish your laps', effectively, by turning off the yellow," Horner added. "So all the GPS, all the signals that we have saying 'track is safe', even the slippery surface is gone so there's nothing to communicate to the driver."
This story will be updated.