Christian Horner was praying for a Yas Marina miracle as Max Verstappen struggled to catch Lewis Hamilton. It looked as though the championship was all wrapped up, with Horner saying he'd need help from the racing gods for things to change. 
Then the Williams driver Nicholas Latifi crashed into the wall with five laps to go and set off an unintended domino effect, allowing Verstappen to eventually pass Hamilton for the title in the final lap.
Believing that they've had the short end of the stick all year, Horner was pleased to have at last had a stroke of luck when they needed it the most, even in the most unlikely of circumstances.
LAP 54/58

Huge drama as Nicholas Latifi goes into the barriers – he reports that he is ok

But the Safety Car comes out and Max Verstappen immediately goes into the pits for some fresh tyres

We *could* have a final lap shootout here… WOW#AbuDhabiGP 🇦🇪 #F1 pic.twitter.com/j9uUZxGPaW

— Formula 1 (@F1) December 12, 2021
"We needed something from the racing gods, and we got it today," he told Channel 4.
"He'll be getting a lifetime supply of Red Bull for sure. We needed a bit of luck. It felt finally, for the final roll of the dice, we got that bit of luck with the Safety Car, and Max made it work."
Battling with Haas' Mick Schumacher towards the end of the race, Latifi was forced wide at Turn 9 and ran off track, dirtying his tyres. Attempting to wrestle his car back under control after a small mistake, the lack of grip caused the Canadian to end up in the barriers.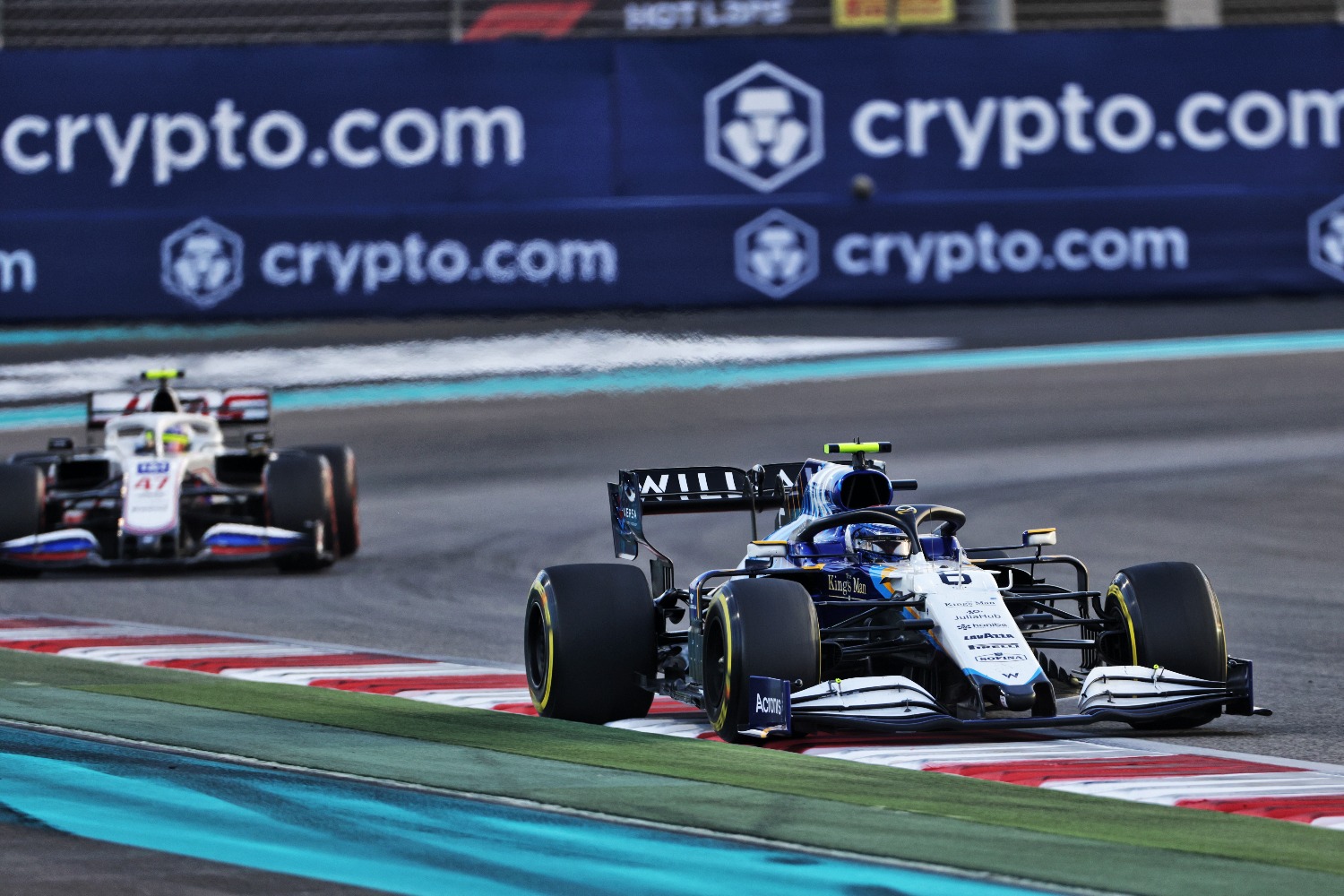 Triggering the Safety Car, all hell then broke loose. Whilst marshals cleared up the debris, decisively, Verstappen boxed for fresh softs as Hamilton was ordered to stay out to hold track position.
Crucially, Race Director Michael Masi's decided to allow only five cars to unlap themselves between the two title contenders, enabling the Red Bull to close in on the Mercedes at the restart and snatch the drivers' title out from under their rivals with an overtake into Turn 5.
Poor Latifi. He didn't intend to impact the title fight and isn't responsible for the choices Race Control made. That's all on Masi and the stewards to explain 👀
Did Red Bull deserve a change in luck in Abu Dhabi? Let us know in the comments below.