It was certainly a nail-biting US Grand Prix for both the Red Bull and Mercedes garages. With just laps to go, Max Verstappen lead the race but all his hard work to keep Lewis Hamilton behind nearly came crashing down because of every driver's biggest enemy – blue flags.
With Max having lost the lead off the start to Lewis, it was up to the Red Bull pit wall to save the day. Catching Mercedes out with the undercut, not once but twice, gave Verstappen a nine-second lead with 19 laps to go.
Pitting for fresher tyres, the chase was on as Lewis cut tenths of Max's lead in virtually every sector. Red Bull's gamble looked to have backfired when Lewis closed to within DRS range with two laps to go.
Mick Schumacher not doing Verstappen any favours and Hamilton is within DRS!!! #WTF1 #USGP

— WTF1 (@wtf1official) October 24, 2021
Following the close finish, Red Bull boss Christian Horner joked to Sky Sports F1 that he thought he'd "aged about 25 years in that race".
"I really didn't think we could hang on at the end there because it was such a long stint. We were out of tyres after I last spoke to you, and I didn't want to give that away.
"So for him to protect the tyres, hang in there, be quick where he needed to be, he deserves that victory today."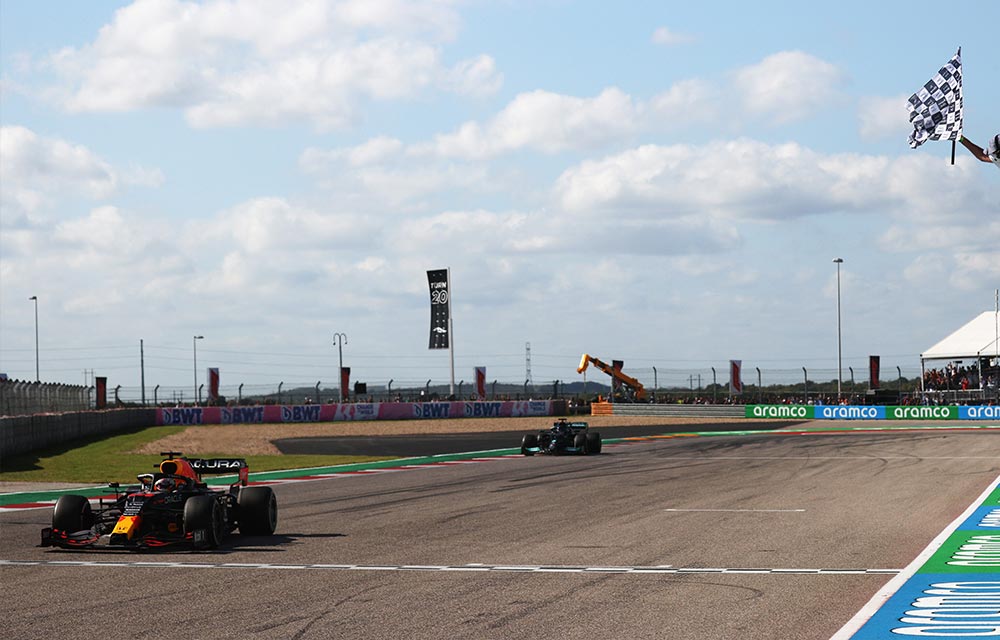 We had our hearts in our mouths with laps to go, especially when we saw the lapped car of Mick Schumacher ahead. The Haas driver struggled to get out of the way of the pair despite the blue flags and allowed Lewis to close right in on Max.
Yet, in a twist of fortune, the Dutchman managed to get DRS from the Haas, giving him just enough extra speed to keep Lewis behind by only 1.3 seconds in a nail-biting finish.
"Mick on the last lap cost us, but he also gave us the DRS. He nearly gave me a heart attack as well. Max just managed to keep enough in hand, and that was a classy, classy drive today," Horner remarked.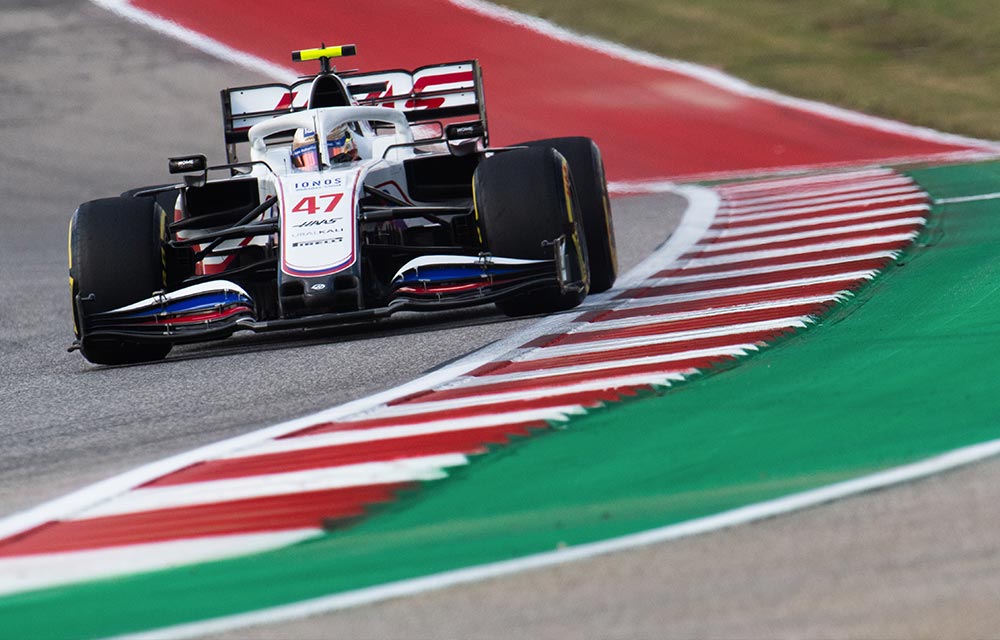 Max now has a 12 point advantage over Lewis heading into the final five races. All we know is, it's never a dull weekend with these two title contenders!
Do you think Mick should have got out the way?