Last year's Red Bull driver Alex Albon is today's hot topic in F1's silly season. Rumours started to circulate that Albon could be heading back to Formula E before being linked to the Williams F1 seat, followed by an Alfa Romeo drive. Honestly, we can't keep up!
Alex is now stuck in a tug of war between Alfa Romeo and Williams for that 2022 seat. It's been suggested there's also a teeny bit of opposition. 
Apparently, Red Bull's championship rivals are trying to block Alex's move to customer team Williams as best they can. Red Bull's boss Christian Horner spoke to Sky Sports about Alex's opportunities.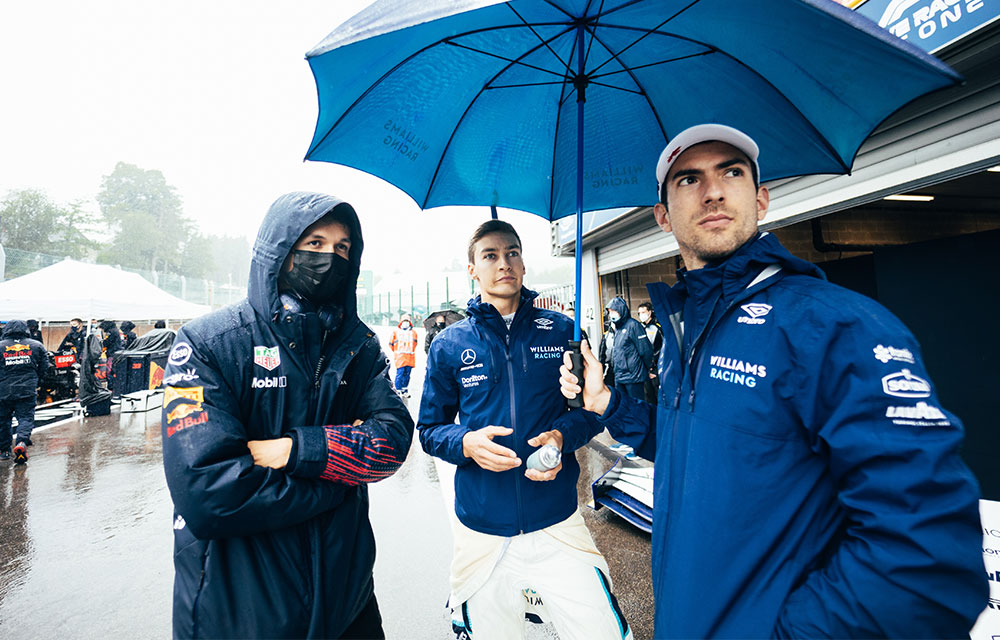 "Alfa and Williams are the two that are showing a lot of interest," he said.
"I think his preference would be Williams, but obviously, there are a few hurdles. He's had about four phone calls telling him not to go there from the team next door.
"I just told him to ignore them."
It's understood that by 'the team next door', Horner means Mercedes. 
From pole to my first DTM win, thank you to the whole team!! 😁🏆 @AFCorse pic.twitter.com/njGLORWJZW

— Alex Albon (@alex_albon) August 22, 2021
Since the start of the turbo-hybrid era in 2014, Williams has been a Mercedes-powered team. They've also recently entered a technical partnership and have run Merc junior driver George Russell for three years. Before he was made Mercedes boss, Toto Wolff was also a partial owner of Williams, so the links are solid.
Naturally, Mercedes don't want a Red Bull driver in a car that would have many similarities to theirs.
"We're working hard to get him a seat," Horner continued. "I really hope that Mercedes don't block his opportunity at Williams.
"It's because of his linkage to Red Bull. That would be a great shame if a driver were to pay the penalty for that. Hopefully, that won't come to play, but there are opportunities at a couple of teams, and our priority is to see him racing next year. 
"If we can't do that, then he'll still be with us in a reserve role because we rate him extremely highly."
The other drivers in play for Williams and Alfa Romeo seats include new Formula E world champion Nyck De Vries and F2 championship leader Guanyu Zhou. The deals are expected to be confirmed early next week so keep an eye on WTF1.com and all our social media accounts to be the first to know!
Do you think Alex will end up at Alfa or Williams?