Every year when we visit the Autodromo Hermanos Rodriguez, there are two words that are mentioned endlessly. Aside from 'Sergio Perez' and 'more tequila', everyone always talks about the high altitude. There is a good reason for this, though, with the circuit being over 2,200 metres above sea level!
With the circuit in Mexico City being so high, a change in altitude presents many challenges to teams and drivers alike. As explained by Simon Cole, Mercedes' Chief Engineer Trackside, "25% of the air is missing when you go there" compared to what you experience at sea level.
With the air being thinner and oxygen levels considerably lower than most venues on the calendar, both the human and technological sides are impacted.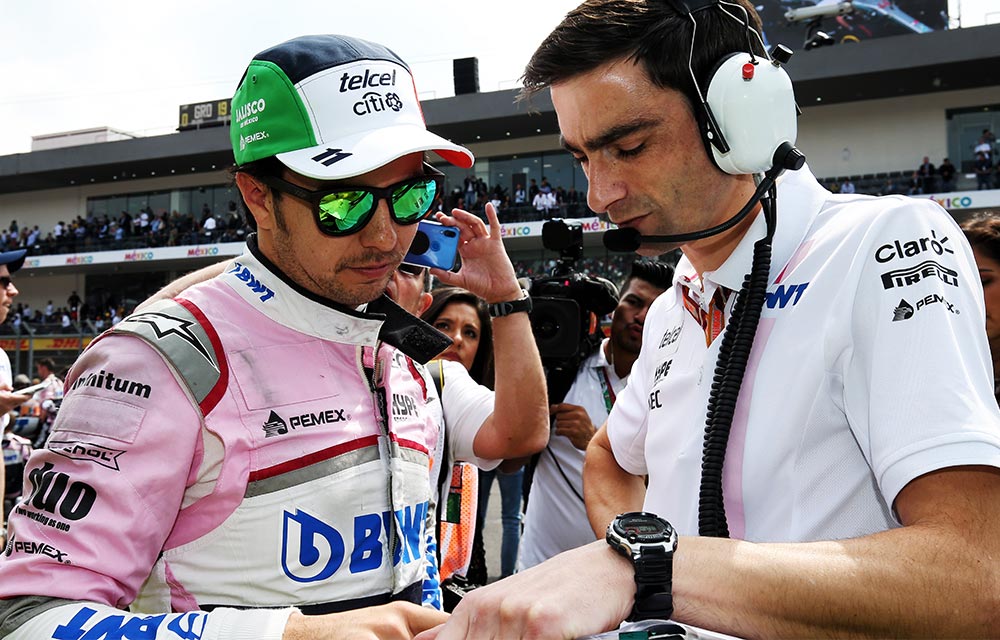 For a driver, getting less oxygen into their bodies means less energy. Ideally, you want to be able to train in high altitudes to get used to the effects it will have come race week, but with such a tightly packed calendar, that's not always possible.
Then there's the tech side of things, especially the power units. With thinner air and less oxygen being fed into the engine, less power will be produced. This is where the turbo is your best friend as it will try to force more air into the engine.
Normally a turbo runs at around 100,000 revolutions per minute. However, for races such as Mexico, you can expect them to go 10% faster to help get more power into your PU. That's a lot of strain and heat generated from your turbo, so you've got to make sure it's an invincible bit of kit.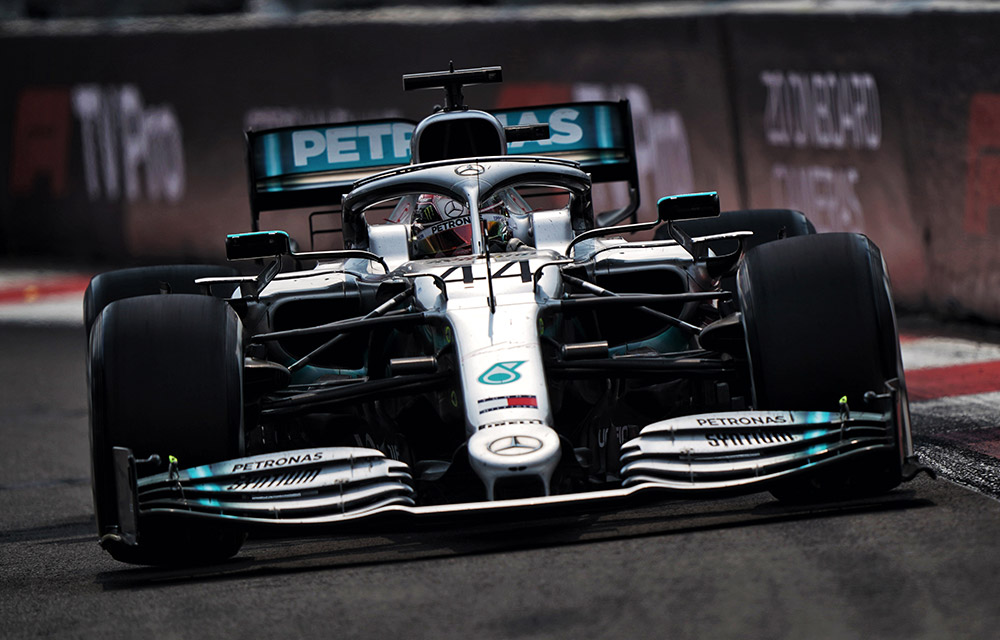 Then there's downforce, or lack of. With less air for the car to push upwards, there is less air to push the car down to the track surface. You'll see teams try to create maximum downforce on the cars by slapping huge front and rear wings onto them to help this scenario. In fact, despite the cars running tiny skinny wings in Monza, and with these monstrous aero packages here in Mexico, it's still in Monza where more downforce is generated.
With less downforce, there's less grip. Drivers like Kimi Raikkonen described the circuit as "very slippery" and how it's "easy to make mistakes, especially in qualifying" when previewing this weekend's Mexican Grand Prix.
Now, you might be thinking, are there actually any perks to this thinner air? Well, actually, yes. The drag on the cars is much lower as there are fewer air particles to get out of the way and so there's less resistance, and the car can cut through the air much quicker. This is why we see some awesome speeds around the Autodromo Hermanos Rodriguez.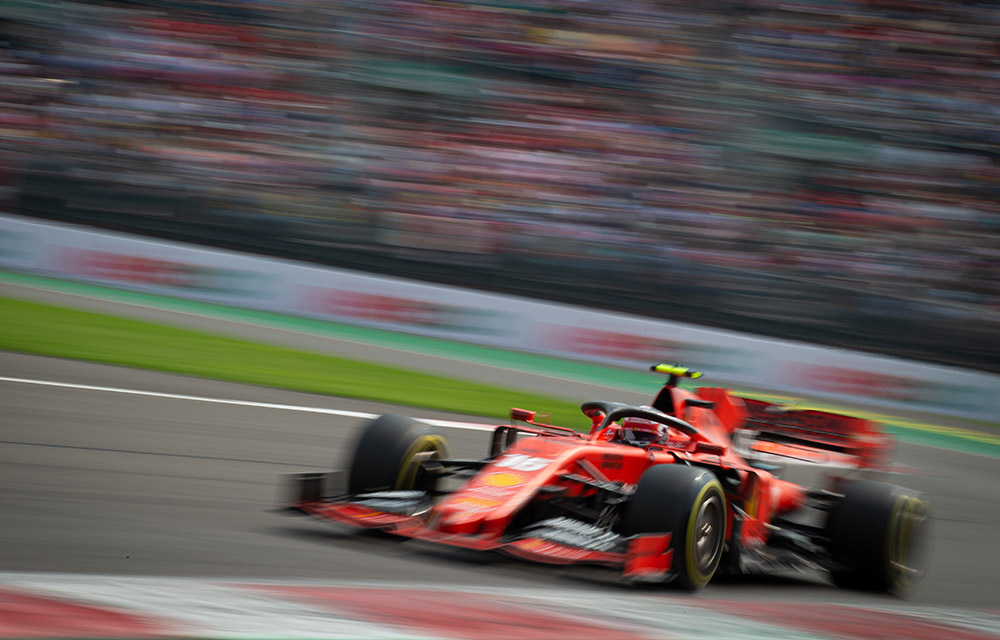 One final point that heavily influences the car is the cooling. Once again, you guessed it, the lack of air density means that there's naturally going to be less air to cool the important parts of the car.
Components like brakes and the engine take a real hit around the Mexican circuit. Cars can be modified to try and allow as much air into the car as possible, such as larger brake ducts, but it's still a balancing act for the teams. The last thing you need is the internal parts of the car failing because they've become too hot.
The brakes also get battered around Mexico City with some very heavy braking zones around the circuit with the temperatures rising to 1200°C. Wowza.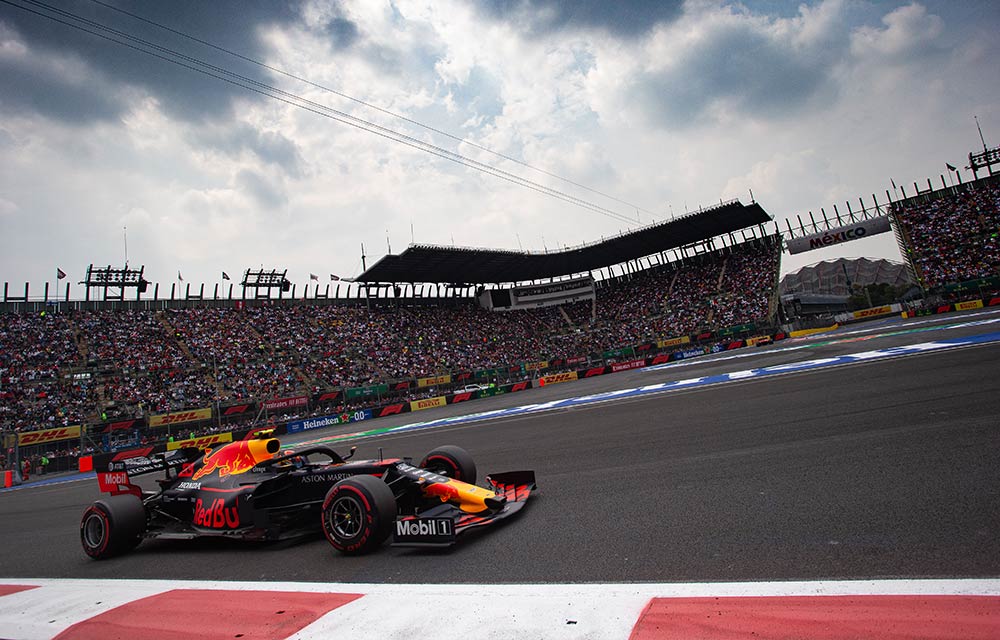 Overall, it's a very challenging weekend for teams and drivers. Red Bull look to be the favourites, with Max Verstappen winning at the circuit in 2017 and 2018. Max also went fastest in qualifying for the 2019 event before receiving a three-place grid drop for failing to slow for yellow flags. Verstappen faced several issues in the race, including light contact with Lewis Hamilton at the start and then a puncture a few laps later. We also missed the 2020 race as a result of the pandemic.
With a very competitive car and a championship battle on his hands, Verstappen and home hero Sergio Perez will be hoping for a weekend to remember for all the right reasons.