Aside from winning world titles, it seems Lewis Hamilton has picked up a new hobby! Teaming up with Apple TV and Brad Pitt, the Britain is producing his first Hollywood feature film! 
With a budget of $140 million, Top Gun: Maverick director Joseph Kosinski at the helm, and a seven-time world champion producing, it sounds like we might as well buy our tickets now! The only problem is, F1 movies haven't done particularly well in the past…
For the most part, F1 'films' haven't actually been films at all. Senna, Schumacher, Williams and McLaren (just to name a few) were really just documentaries made for us hardcore F1 fans.
So for anyone randomly flicking through Netflix, they're probably just going to keep scrolling until they see a picture of Tom Cruise or Leonardo DiCaprio.
However, if you really want an F1 'movie', your options are pretty limited.
Driven (2001)
Excuse the pun, but this movie was a straight car crash. The basic plot was an old retired racer coming back to help out a young up and comer. Although it featured a prime Sylvester Stallone, the movie was an absolute yawn fest and that's not even the worst part.
Unfortunately it sounds as if Driven will be the blueprint for Apple's new F1 movie, with Brad Pitt playing the old experienced driver. Although he may look the part, it's not exactly a great foundation to build from…
Rush (2013)
I know what you're thinking: Why on earth is Thor driving a F1 car? Well, although Chris Hemsworth lost the hammer in this movie, he did keep British accent as he played James Hunt in his battle for the 1976 F1 world championship. Although there were a few historical inaccuracies here and there, the movie was otherwise pretty much perfect.
Unfortunately, due to a lack of interest in F1, the movie quickly became under-appreciated and flopped at the box office – and that's probably why Hollywood are cautious about making another one!
Cars 2 (2011)
Nope, I'm not joking. Although this film is based around a NASCAR racer (Lightning McQueen, to be exact), this film does feature several F1 references. Not only does it feature Lewis Hamilton himself but also tips its hat to some famous F1 landmarks including the Singapore street circuit and Monaco's Fairmont hairpin – not to mention an F1 car as McQueen's arch rival as well.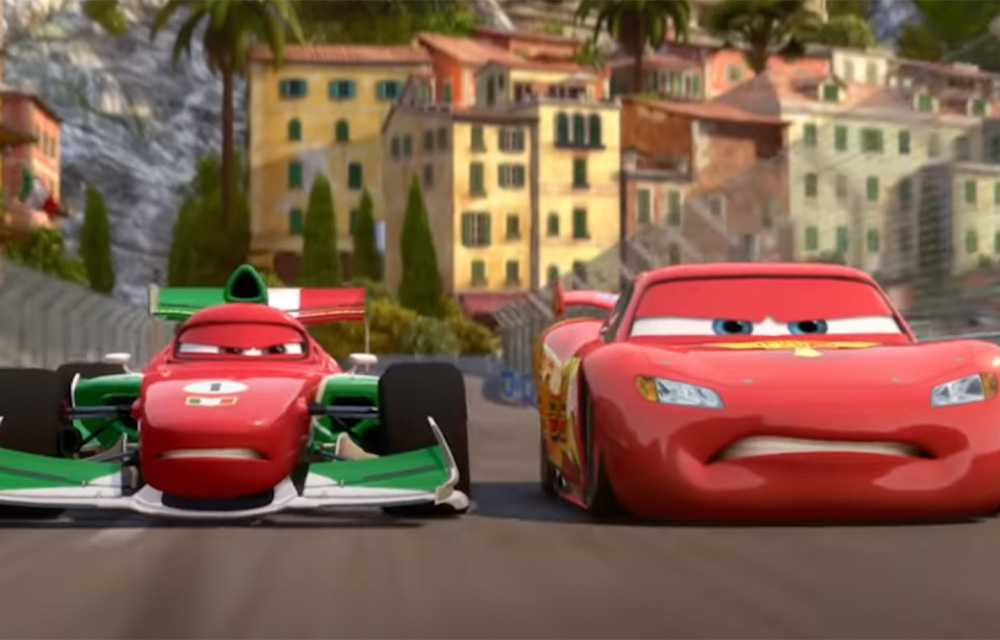 Grand Prix (1966)
Here's one for the old-timers! Grand Prix followed the careers of numerous F1 drivers at different stages of their career throughout the 1966 F1 season. You even get to see Monaco in it's glory days!
We don't really want to sound like movie critics here but it was way ahead of it's time and if you can find it, it's well worth the watch. It even won an Oscar!
Bobby Dearfield (1977)
It took some serious digging to find this one but it starred Al Pacino so it had to be good right? We'll let you decide for yourselves, but the plot followed an American racing driver who joined F1 in 1976. The movie even used actual shots of the 1976 F1 season!
Of course, there are other motorsport-related movies, but unfortunately there are hardly any that focus solely on F1. However, with the fanbase building and the interest in F1 at an all-time high, we can think of no better time for Hollywood to jump on the bandwagon!
Who else would you cast in the new F1 movie? Let us know down below!