The F1 Sprint returns this weekend, with the 100km 'mini race' helping set the grid for Sunday's Emilia Romagna Grand Prix. It's the first of three Sprint races this season, despite F1's big bosses campaigning for double the number of events we saw last year. 
Thankfully us F1 fans only have another three races impacted by the Sprint this year, with Imola and Austria hosting the spectacle for the first time, alongside Brazil, which did deliver good entertainment last year. 
It's no secret that F1 got lucky with the Brazil Sprint last year, though.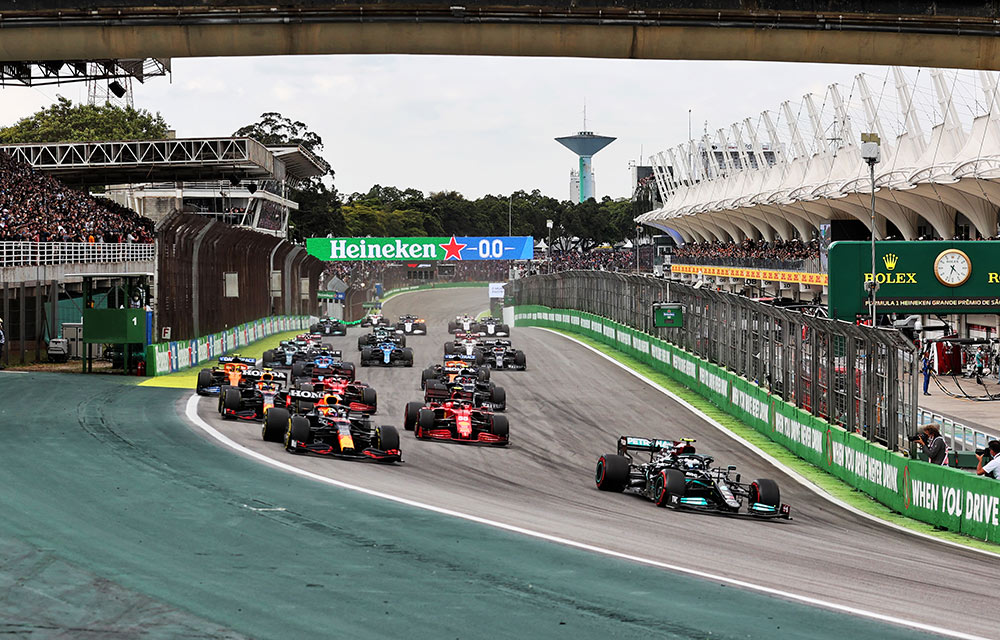 Lewis Hamilton delivered a stunning fight through the field as he started last, having been disqualified for a DRS infringement after qualifying, and finished in an impressive fifth during the Sprint. 
Although I'm sure Lewis would have much rather started on pole, there's no denying his masterclass certainly provided us with great entertainment and left lots of fans thinking highly of the final Sprint of its debut season. 
F1 were keen to push the number of these events to six for 2022, doubling what we had in 2021, and you can see why.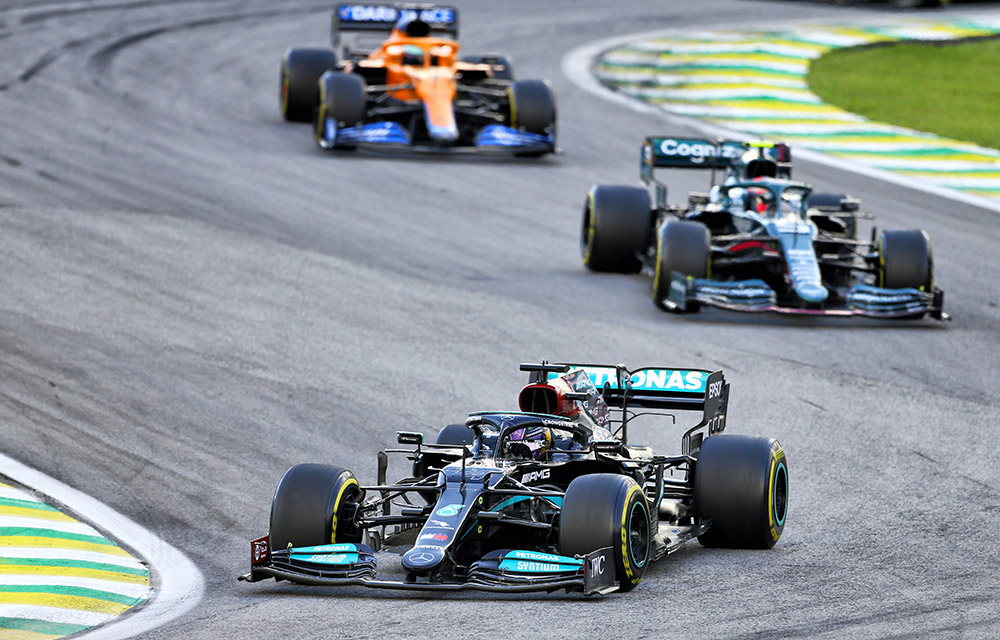 More bums on seats equals more money in pockets, and less time for practice should create more unpredictable on-track action, which can only be good for the championship. It seemed like a win-win, but the reality is pretty different. 
It was reported that there was a genuine possibility that the Sprint might not have gone ahead this year due to teams being pissy about cost cap concerns. 
There's also the fact that in 2021, the Sprints didn't really changing the order much at all. Apart from Hamilton at Interlagos, there weren't many crazy examples of the grid being really mixed up.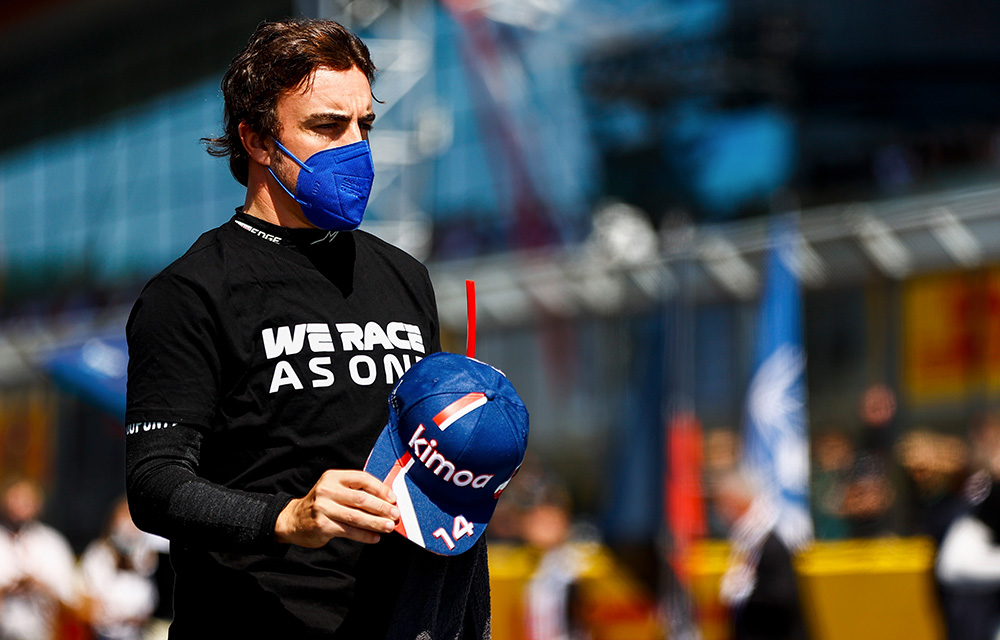 Fernando Alonso and Kimi Raikkonen both made up four positions at the Silverstone Sprint, with Nikita Mazepin being Monza's biggest winner by moving up two places – although they were gained due to Pierre Gasly's retirement and Robert Kubica's spin on the opening lap. 
Perhaps with more points on offer this season, with the top eight now earning championship points, there will be more reward for any risks. 
Imola, Austria and Brazil are all to host a Sprint this season 👀 pic.twitter.com/DmUOERLvI8

— WTF1 (@wtf1official) February 14, 2022
Nevertheless, F1 needs to use 2022 as the final trial for the Sprint. If it gets much better, keep it. If it's more of the same, throw it into F1's Room 101 and let's never speak of it again. Just think, it can join the likes of the quali format for the 2016 Australian and Bahrain GPs… *shudders*
To be fair, F1 have listened to fans when updating the rules for 2022. Whether that was changing who has the title of pole position for the record books or handing out more championship points, there are signs of progress.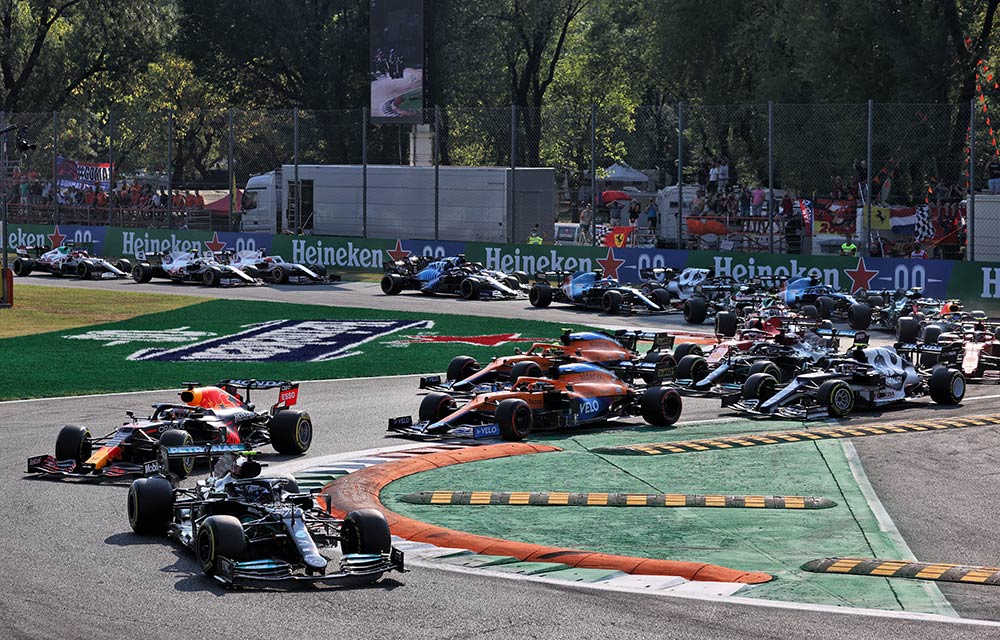 However, if the Sprint is just going to be more of what we saw last year – a somewhat processional parade on occasions – I hope F1 can hold their hands up and say 'we tried, but it's time to stop'. 
Also, Imola? Seriously? I love the circuit, but it's notorious for being tricky to overtake, especially in these wider modern F1 cars. But perhaps this new generation of cars will manage to make it work. Consider me curious. 
Do you think Sprints should stay or go? Let us know in the comments.