Midway through the 2006 season, one of F1's brightest stars departed when Juan Pablo Montoya announced he would be moving to NASCAR. However, after an absence of over 15 years, Montoya is back in F1… sort of.
When Montoya announced he'd be leaving to compete in NASCAR, McLaren boss Ron Dennis wasn't best pleased. The seven-time race winner ended up out of his seat a little sooner than anticipated, bringing an abrupt end to an impressive but short career in F1 where the feisty Colombian was more than a match for the great Michael Schumacher on more than one occasion.
Ahead of this weekend's Finali Mondiali event at Mugello, where all of Ferrari's in-house racing and track day programmes draw to a close for the year, Montoya got behind the wheel of a Ferrari F2008 for a few laps!
Can we also have a turn, please 🙋
The F2008 was a solid weapon in its day, winning eight races and the Constructors' Championship in the hands of Kimi Raikkonen and Felipe Massa – although it's probably best remembered for missing out on the Drivers' Championship with Massa thanks to a certain Mr Glock.
A few years before that, during his career, Montoya reportedly turned down a chance to race for Ferrari because of the presence of Schumacher in the team, fearing he'd have to play second-fiddle to the seven-time champion.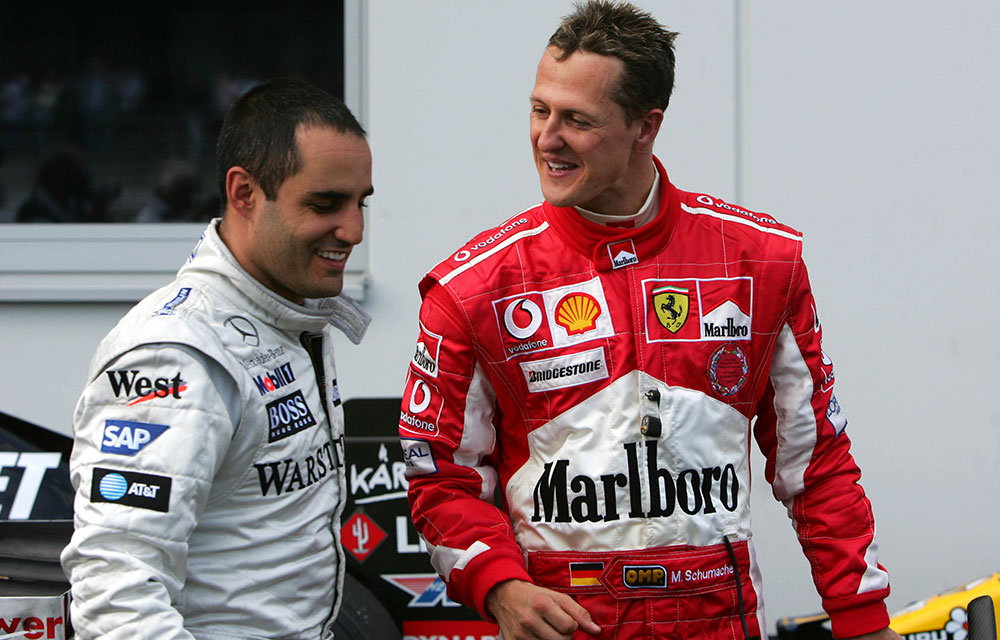 Instead, Montoya was a championship challenger at Williams before moving on to McLaren, where he'd partner Kimi Raikkonen, who would replace Schumacher at Ferrari himself in 2007, and drive the very car Montoya's been having a go in a year later.
Montoya is at Mugello with his son Sebastián, a German and Italian Formula 4 racer who was formerly a part of the Ferrari driver academy alongside Mick Schumacher.