Taking the phrase 'And We Go Green' to a whole new level, Envision Virgin Racing have teamed up with Kids Against Plastic to turn school litter picks into their very own replica Formula E car.
It took a whopping 700 hours and 100kg of single-use plastics for British design studio Lazerian to bring the 1:1 scale replica to life.
But why does this matter?
It's all part of Envision Virgin's 'Race Against Climate Change' and its Recover E initiative, aiming to raise awareness about single-use plastics to children across the UK. 380 million tonnes of plastic are produced every year, with up to 50% made for single-use.
We've collaborated with @KidsVplastic, @COP26 and @GlasgowCC to create a replica @FIAFormulaE race car using single-use plastic ♻️

It's made from 100kg of plastic collected by school children and took @lazerian more than 700 hours to build.

INFO ➡️ https://t.co/Y7o6QAy9KD pic.twitter.com/LwQCwk1pNV

— Envision Virgin Racing (@EnvisionVirgin) October 28, 2021
Ahead of the UN Climate Change Summit (COP26) in Glasgow, the team joined forces with Amy and Ella Meek, founders of Kids Against Plastic. The sisters collected plastic litter and encouraged others to become 'Plastic Clever', helped by local pupils from Garrowhill Primary School.
Amy and Ella said: "It's really fitting that the Recover E car will be seen by audiences from school children to shoppers and world leaders because to make change happen, we need everyone to join a movement of people that are breaking their plastic habits and lobbying for change.
"It's been amazing to partner with an organisation like Envision Virgin Racing, whose values and goals match ours and can help put our campaign on the world stage."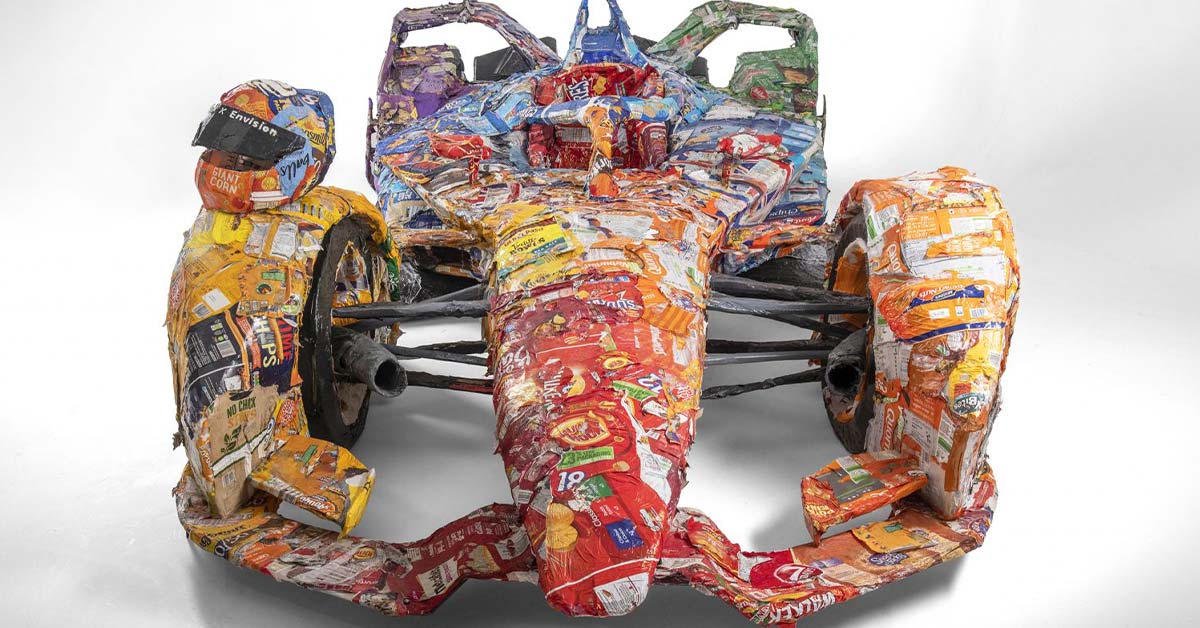 The car will be unveiled at the Silverburn Shopping Centre in Glasgow on November 1st. This isn't the first time Envision Virgin have encouraged children to learn more about climate change.
Last year, 11-year-old Kitty Thwaite won a competition that saw her livery design, featuring endangered animals on a warming planet, recreated on a real-life Formula E car.
Do you see cars made out of recycled materials racing in the future? Let us know your thoughts in the comments below.