Apart from slamming into a tyre wall, Kimi Raikkonen enjoyed a pretty good NASCAR Cup Series debut. It actually went so well, other ex-F1 drivers are already fighting to see who gets to have a go next 😂
The former F1 champ started 27th but climbed to 19th during a soggy first stint at Watkins Glen. He continued to improve during thereafter, moving all the way up to the top 10 before pitting again. GO KIMI!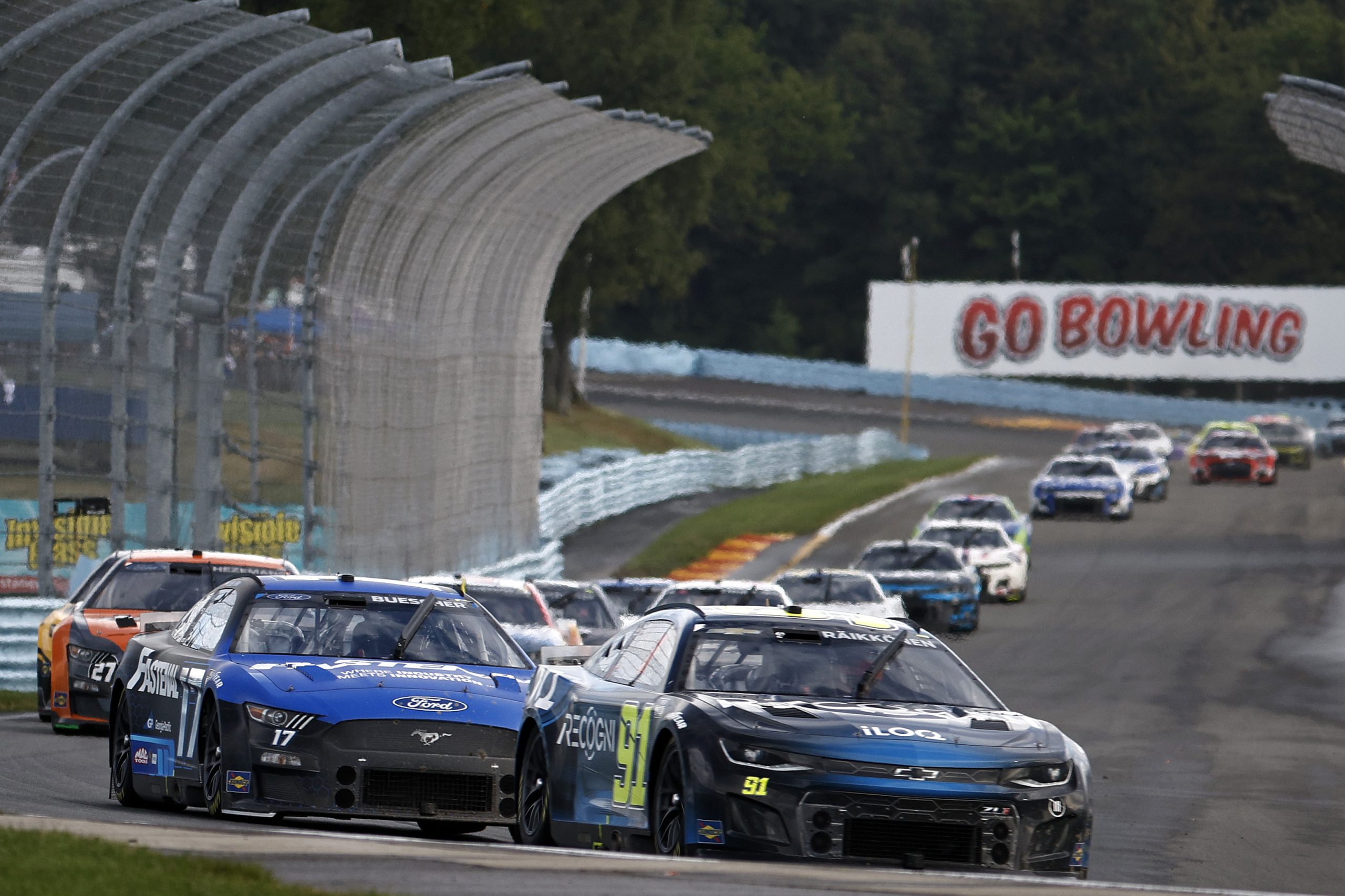 But it all went wrong after that…
Nearing the end of the race, Raikkonen was left with nowhere to go as a collision ahead of him caused him to swerve, hit another car, and punch a decently sized hole in the nearest tyre barrier.
Luckily, Kimi walked away with nothing but an achy wrist, but at least he had a good time!
Kimi: pic.twitter.com/sef5c8nIBh

— PROJECT91 (@THProject91) August 21, 2022
"Yeah it was good fun," he said. "I felt more confidence all the time and had some good battles. It's a shame – I think the car felt like it had a lot of speed in there, but that's how it goes sometimes."
When asked if he would be coming back, the Finn wasn't really sure, but there is already a Twitter feud over who should get their shot.
Kimi's fellow ex-F1 world champion Jenson Button and former F1 driver turned IndyCar star Marcus Ericsson, have agreed to a friendly game of rock-paper-scissors to see who gets to sit in the Trackhouse Racing car next. It's not clear yet if it's a best of three or just a winner takes all kind of thing, but either way, it sounds fair to us!
Rock Paper Scissors for the seat?!!! https://t.co/KNkqV34q9X

— Jenson Button (@JensonButton) August 21, 2022
Which other F1 drivers would you like to see in NASCAR?