It's here. The day most of us F1 fans had been dreading. Kimi Raikkonen has announced that he'll be hanging up his F1 racing gloves and steering wheel at the end of the 2021 season. Although we often joke that Kimi would stay racing in F1 until he's old and grey, this news hit us right in the feels.
This announcement marks the end of an era, with Kimi joining F1 back in 2001. Having won the 2007 F1 World Championship, he departed F1 in 2010 before returning in 2012 with Lotus. In that time, he's proved himself to be an incredible racing talent as well as providing us all with some iconic quotes that will go down in motorsport history, even if he didn't mean to.
Kimi is the driver with the most grand prix starts to his name, 341 to be exact, and has earned himself 21 victories and an outstanding 103 podiums during his F1 career.
He started his F1 career with Sauber, before making the jump to McLaren in 2002. The 'Iceman' then left McLaren in favour of Ferrari in 2007, winning the drivers' championship with the team in his first year with them.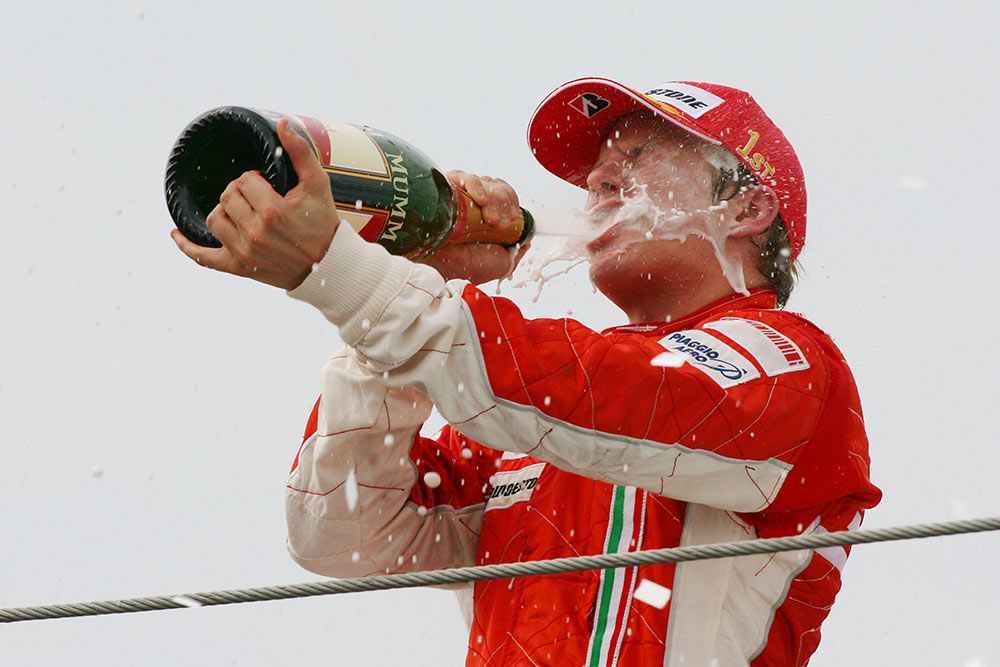 Ferrari then confirmed that despite a contract for 2010, Raikkonen would be leaving the team at the end of the 2009 season. There were suggestions he could head back to McLaren or even go to Mercedes, but it wasn't meant to be. He didn't race in F1 in 2010 or 2011, instead completing a stint in the World Rally Championship.
He returned back in 2012 with Lotus, and finished that year third in the championship. In 2014, Kimi went back to Ferrari and made yet another switch when he went to 'Sauber' in 2019, which was rebranded to Alfa Romeo Racing.
Kimi has stayed with the team since then, and will see out his career with Alfa Romeo who are run by Sauber – the very same team he started his F1 career with.
Are you sad to see Kimi go? Let us know in the comments below.