F1 with no Kimi Raikkonen. That feels weird to say, doesn't it? After 19 full seasons, 21 wins and a world title, Kimi is finally calling it a day. He's such an icon and hasn't stopped doing things his way since his debut in 2001. Here are some of his best-ever moments!
ICE CREAM FOR THE ICEMAN
When the Malaysian GP was red-flagged in 2009 because of a typhoon, Kimi wasn't for hanging around and waiting for a restart. There had been no confirmation from race control on what was happening, but Kimi was changed out of his race suit and filmed getting ice cream.
POST-RACE DEBRIEFS OR YACHT PARTY?
That age-old question! When Kimi's McLaren failed on him during the 2006 Monaco GP, that was him done for the day. Rather than heading back to the paddock for some boring chats about the car's breakdown, he did what we'd all want to do and straight away went partying on his yacht!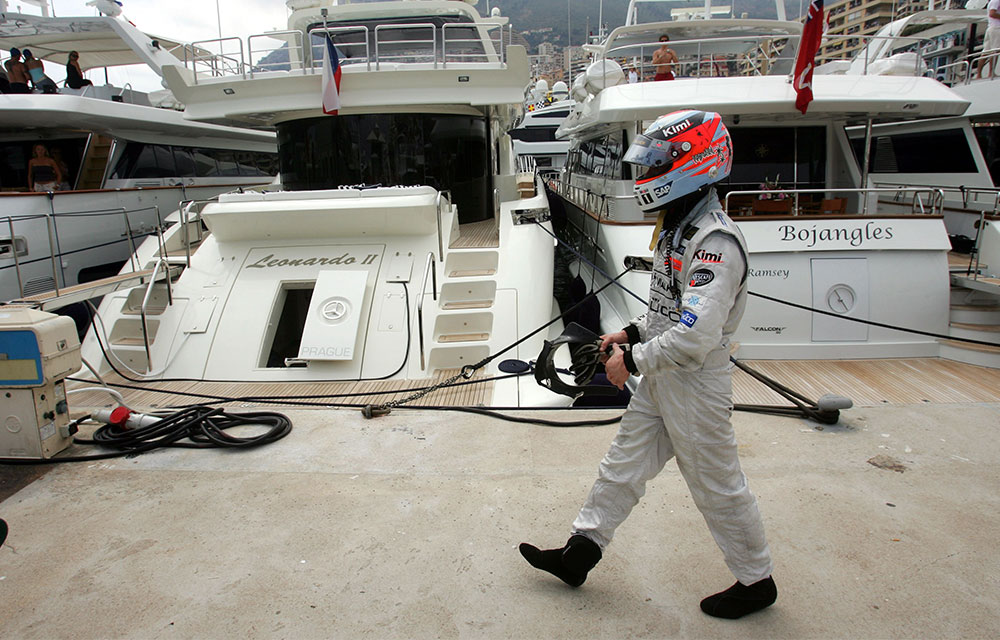 WHEN HE WAS THIRSTY 
Ferrari once forgot to connect Kimi's drinks bottle to him before the Hungarian GP in 2018, leading to this lovely radio exchange:
Ferrari:     We forgot to connect Kimi; you will not have the drink sorry
Kimi:          Is it on or not? The drink?
Ferrari:     No Kimi, no, you will not have the drink.
Kimi:          No, no, my drinking, is it emptying the bottle or not?
Ferrari:     No, no, Kimi, no, you will not have the drink.
GETTING LOST IN INTERLAGOS
It may not surprise you that Kimi, being so chilled, doesn't usually do a track walk at a track he's been to before. So, when he went off the road at Brazil in 2012, he went down an escape road he thought led him back onto the track.
However, it was blocked! So, he just went for a lovely little drive in the middle of the race 😂 He still finished 10th despite losing so much time, ah Kimi!
GLOVES AND STEERING WHEEL
We bet you can picture this one in your head…
"Steering wheel, gloves and steering wheel, yeah! Steering wheel! Hey! HEY! Steering wheel, someone tell him to give it to me! COME ON, MOVE!"
This was of course at the 2017 Azerbaijan Grand Prix and remains one of the most iconic pieces of team radio, ever.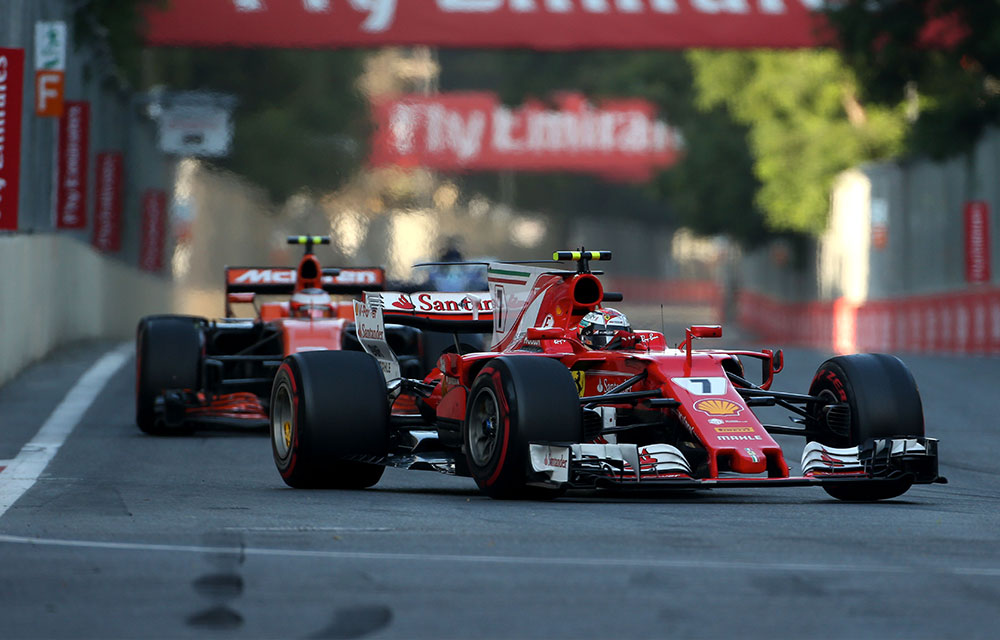 WHEN HE KNEW WHAT TO DO
Kimi found himself in the lead of the 2012 Abu Dhabi GP, and he was a lot calmer about it than the team. When his engineer came over the radio to tell him about the cars behind, Kimi coolly told him to "leave me alone, I know what to do." True to his word, he did and won the race!
TESTING UNDER A CODENAME BECAUSE HE WAS SO GOOD
When Kimi had his F1 test debut, he was so quick and talented that Sauber decided to give him a nickname to stop their rivals from stealing their new superstar. They called him Eskimo, so no one knew who he was! Fast forward to 2001, and Kimi made his F1 debut with Sauber!
2018 UNITED STATES GRAND PRIX
In his last season for Ferrari in 2018, Kimi drove a brilliant race to 'finally' get back on the top step. It had been 114 races since his last win in 2013. We think he may have even cracked a little smile, just a small one!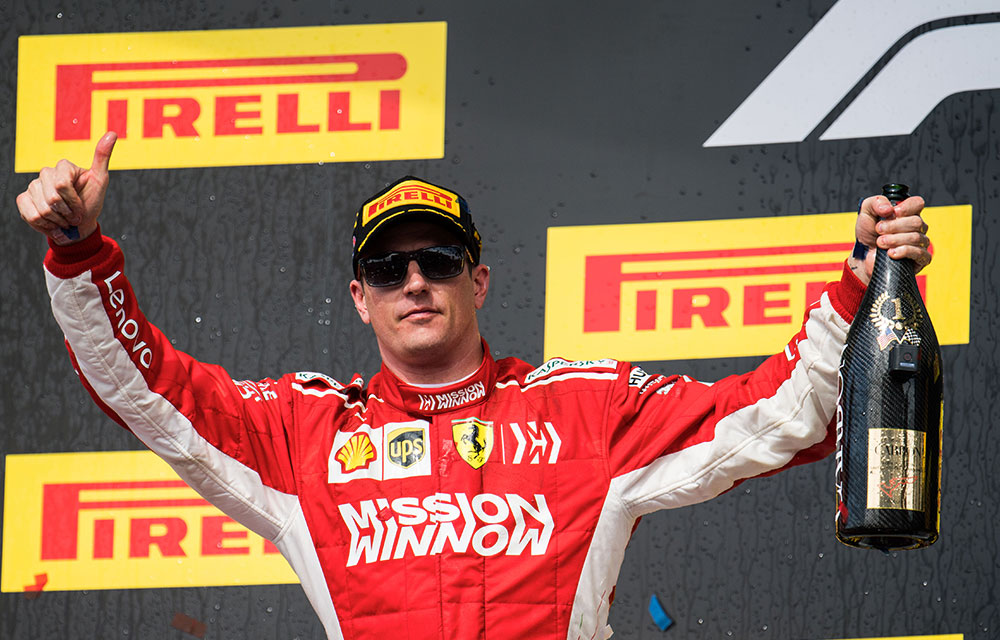 HOW EXCITED HE WAS FOR HIS FIRST-EVER RACE
You'd expect every driver to be very excited and hugely nervous before their first F1 race. But this is Kimi. His engineer found him calmly napping in a small room at the back of the garage. He woke up and finished in the points on debut. Easy.
F1 IS MORE OF A HOBBY FOR HIM NOW
Normal drivers on Drive To Survive: "I race for the thrill, the pressure, the competition. Phwoar, I love the speed!"
Kimi on Drive To Survive: "It's more like a hobby for me, so obviously I don't need to do it if I don't want."
WHEN HE WASN'T CAUGHT SHORT
Drivers can be fined for missing the pre-race protocol, but that sort of thing doesn't faze Kimi. Before Brazil 2006, there was a presentation, but Kimi missed it. Why?
"Because I was having a shit!"
Favourite ever Kimi moment? 🤔 pic.twitter.com/QCBbbeVNQd

— WTF1 (@wtf1official) September 1, 2021
We'll miss you Kimi!