It's media day for the Russian Grand Prix, and 'The Iceman' is back! Kimi Raikkonen was forced to self-isolate and miss the Dutch and Italian Grand Prix after testing positive for coronavirus, but the Alfa Romeo driver is back, and it's like he's never been away.
It's fair to say that Kimi is known for his no-nonsense attitude and blunt but honest answers. He's also a man of very few words. Even his Instagram post confirming he'll be back racing in Russia this weekend was, "I am all good. See you at the next GP". Iconic.
After testing positive for coronavirus, Kimi was replaced for the two F1 rounds by Robert Kubica, who it has to be said did a mega job. However, Raikkonen is back and said that "almost everything works, I'm fine thanks" when talking about how he was feeling in the Thursday press conference.
Delighted to welcome you back, Kimi! 👋🏻 #RussianGP pic.twitter.com/vr2hierO7e

— Alfa Romeo Racing ORLEN (@alfaromeoracing) September 23, 2021
He was then asked if he'd watched the races at Zandvoort and Monza that he missed.
"Not fully, no.
"I was busy. I don't remember what happened.
"I watched the start and some laps here and there but not the full [race]."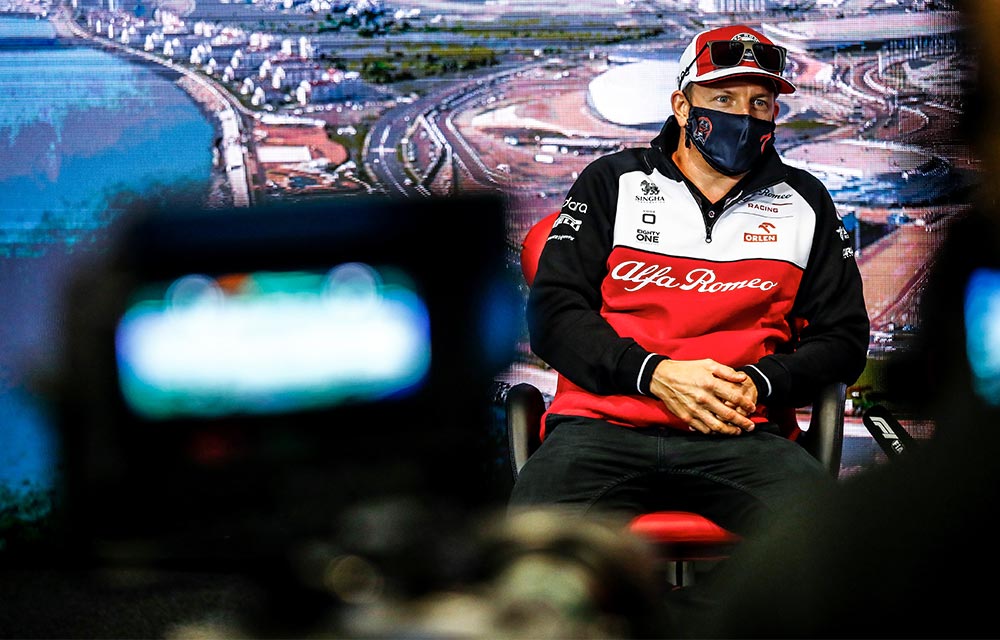 Well, you can't forget this is just a hobby for Kimi 😂
We're sad to think that he missed his final chance to race at Monza and missed the new race in Zandvoort, especially as it's now official that he'll be retiring from F1 at the end of this year.
"I'm pleased to be back in the car after missing two rounds," he continued. "Obviously, nobody wants to test positive, but it happened, and we had to follow the rules: but that is all in the past, and now my focus is on Sochi."
Happy to have you back, Iceman!