Lance Stroll and Fernando Alonso's teammate relationship seems to be going very well at the moment, almost a little too well from what we know of Alonso's past. But it actually goes back further than being in Formula 1. Yep, Stroll is just one of us. 
He's a self-proclaimed Fernando Alonso fanboy 😁
We've heard a lot of praise from Fernando towards his new Aston Martin teammate this season, including complimenting Lance's move into turn 1 in Miami as he watched on the big screens – yes, whilst driving and checking up on his race position. Cute.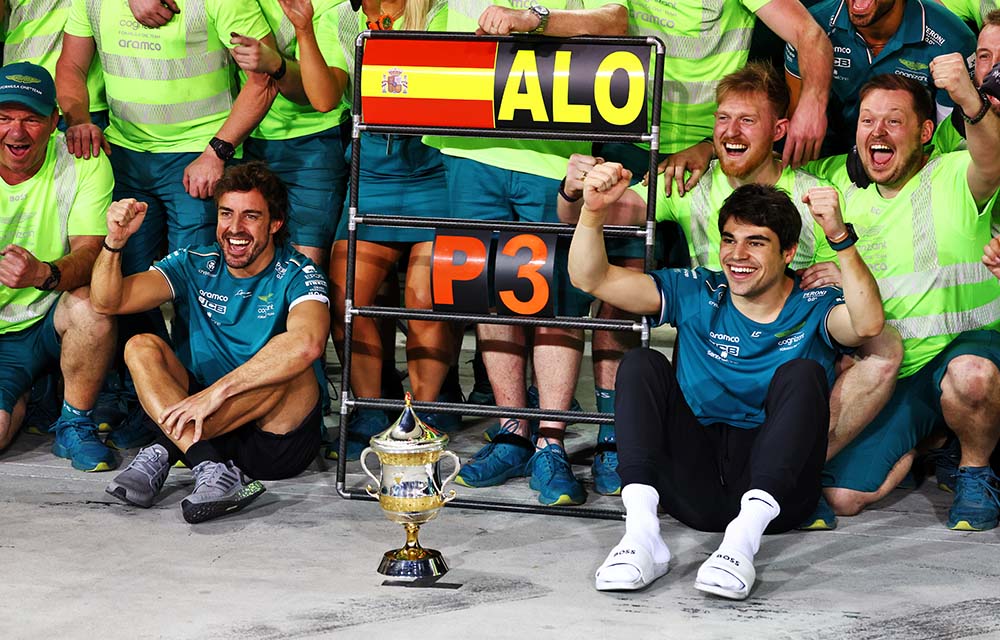 But Lance has equally enjoyed his time with him, too. Speaking to F1 about his relationship with Alonso, he said: "I wouldn't say we had a relationship back when I was 12, I was just a fanboy." No way, us too!
He continued: "There's a great dynamic in the team at the moment. I definitely enjoy working alongside him. He's incredibly talented, knowledgable, experienced and hungry to get the most out of himself every day.
"I have a huge amount of respect for him because he's been doing that for a long time. He's been at the top of his game for… how many years has he been in F1 now? Like, I don't know, more than 20 years?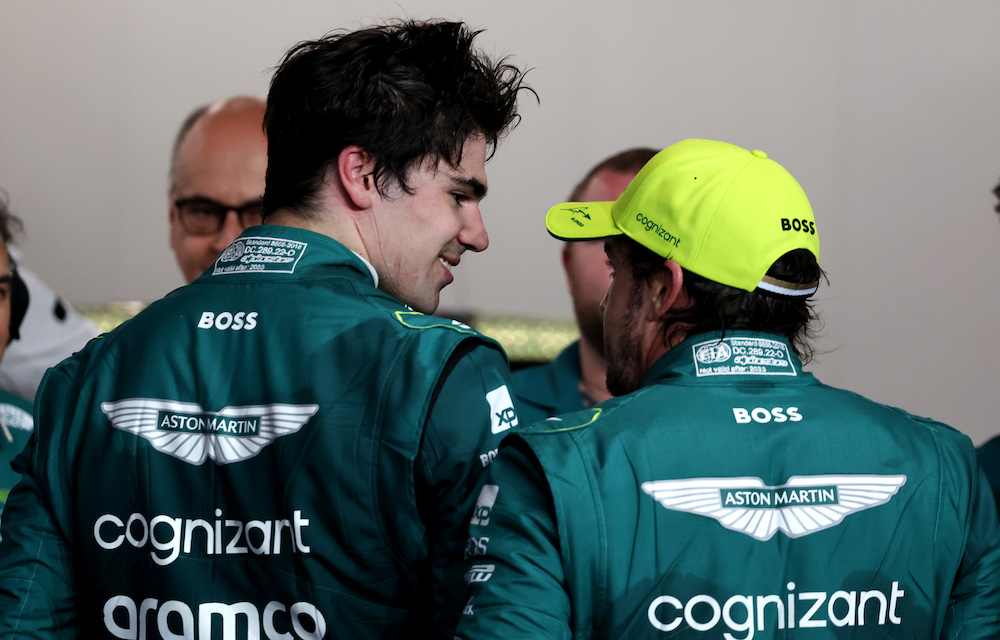 "So, I think just to see that determination and focus and motivation every day, I have a lot of respect for that." Aw, who's cutting onions? 🥺
Admittedly, Lance and Alonso are currently one of our favourite driver pairings, and the dynamic at Aston Martin is clearly doing wonders, with the team getting some of their best results already this season.
Do you think Lance is the best teammate Alonso has ever had – friendship-wise?