Well, that was some uncomfortable viewing! During qualifying for the Japanese Grand Prix, Lando Norris and Max Verstappen almost made contact while both drivers were on out-laps in Q3. Max went on to secure pole, but Norris thinks  it should be taken away after their incident.
As they exit the iconic 130R corner, Verstappen is driving slowly off the racing line and gets on the power, which causes him to have a big snap of oversteer. His Red Bull then finds itself in the path of a fast-approaching Norris, who has to take avoiding action on the grass.
The FIA noted the incident would be investigated after the session (hey, we've heard that one recently!), but Lando has been sharing his thoughts with the media immediately after quali.
JEEEEEEZ THAT WAS CLOSE 🫣 #JapaneseGP pic.twitter.com/IonqVAETqw

— WTF1 (@wtf1official) October 8, 2022
When asked by SkySports if he thought Max was trying to defend his position against him, Lando replied: "It was quite clear he tried to do that, yeah."
"There's no rule on doing what you can do, but doing what he did is something that you cannot do.
"People always overtake before the last corner, [regardless of] as much as everyone always agrees to it, everyone always does it. So it doesn't matter, he probably would have done the same if he was in my situation, but I wouldn't have swerved at him if I was in his situation."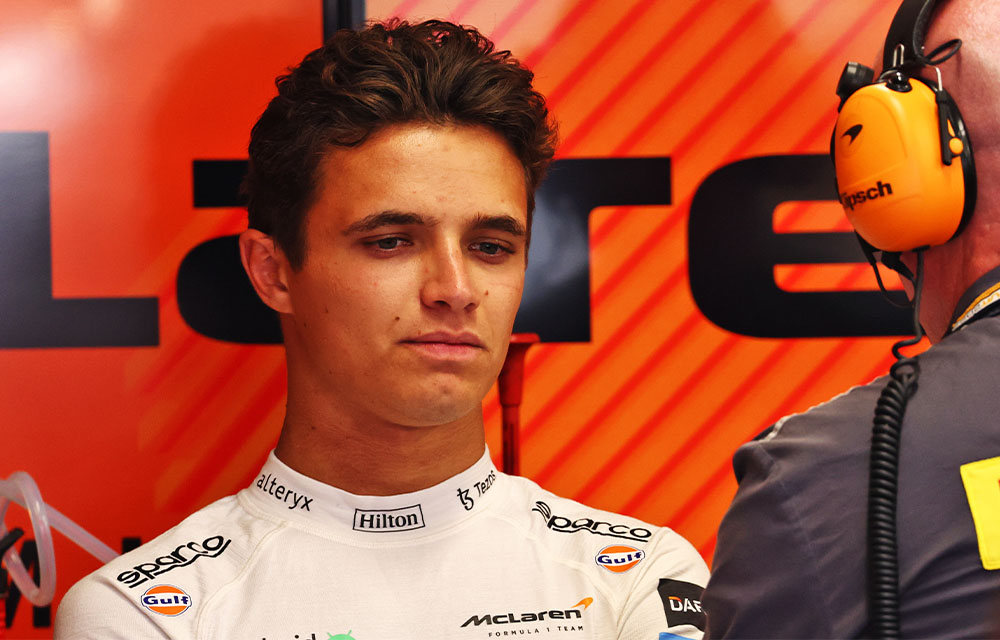 When asked if he'd expect a penalty if he did the same, the McLaren driver said, "oh yeah, for sure".
To be fair, watching the onboard videos it does look from Lando's perspective as though Max just turns hard left as the McLaren approaches, while from Max's view it's just unfortunate timing that his car wheelspins and slews left suddenly as Lando is coming past.
Norris will start P10 for tomorrow's race, with Verstappen currently on provisional pole pending the outcome of the FIA's investigation.
Do you think Max should get a penalty?