Can we just take a moment for McLaren fans everywhere to celebrate this groundbreaking moment? It may only be P3, but it feels like a win considering the team's start to the season. Both boys ended up in Q3, and Lando snapped up a second-row start for the Spanish Grand Prix. EXCITING. 
Although clearly proud of his achievements over the qualifying session, when talking to the media after the race, he joked that his eyes won't be on a podium, they'll be on something else – his mirrors 😂
It was most definitely an unexpected result, but McLaren made the most of the mistakes from Ferrari, Red Bull, and Mercedes drivers to capitalise upon the absence of three of F1's frontrunners to claim third place on the grid.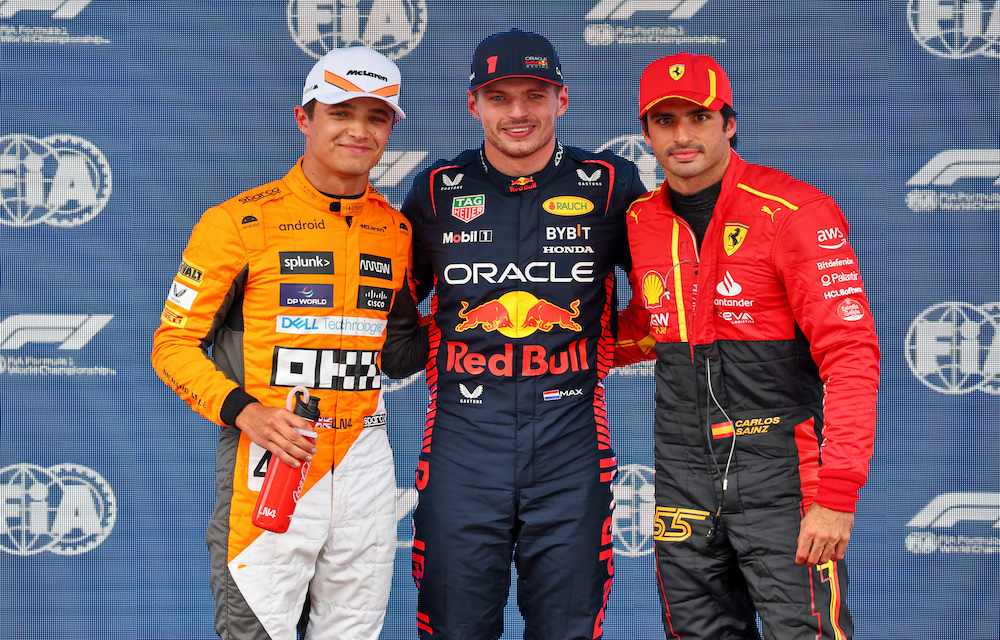 "A few different reasons, I guess. The car felt, definitely felt good, we made some small, little tweaks, nothing big, but it seems to have definitely helped the car move in the right direction," Lando said.
"It was close, you know, I make one-tenths of a mistake, and I'm what five positions back, and I don't look like as much of a hero as a I do now [chuckles]."
He continued: "Many different things come into it, but in the end, the team did a good job with the car, I felt confident with it, and I put in some nice laps, and when you put it together, you get P3."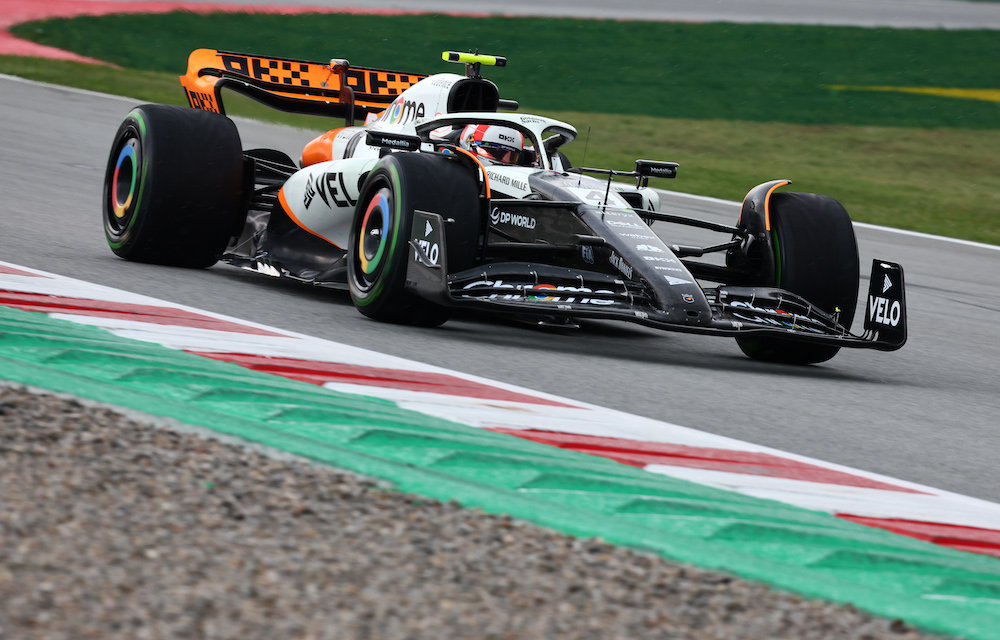 But when asked if his eyes were on the podium, he joked: "Absolutely not, eyes are in my mirrors." 
If we were at a street circuit this weekend, a podium would definitely be on the cards. But given the nature of the circuit, overtaking is more than possible, and McLaren's single-lap pace doesn't always transfer to race pace on Sunday.
Talking to Sky Sports F1, Lando stated that it would be a struggle for him to hold onto a top position during the race, saying: "It's really just hold on for dear life. Top 10. We'll see."
Fingers crossed for a good result for the team! 🤞