Despite capturing their first win since 2012, McLaren had a mixed bag of results in 2021 and painfully fell to fourth in the constructors' standings. However, to give his team a little morale boost ahead of the new season, Lando Norris decided to write a nice little poem for them… and it's brilliant!
Here's how it goes:
"Hi, 2021.
I came here to win.
But this year I didn't (I let Daniel). LOL.
I saved it all for next year.
And that's all I'll hint.
The teams worked their ass off.
And we gave it our all.
So be proud of yourself.
And remember stand tall.
We are all a family.
And next year we will be better.
Let's rise to the challenge.
And we'll be the pacesetters."
The poem's first half hasn't exactly gone to plan, with McLaren sitting fifth in the constructor's standings and Lando only collecting one podium finish so far in 2022. However, in the second half of his touchy-feely love letter to McLaren, things definitely take a turn…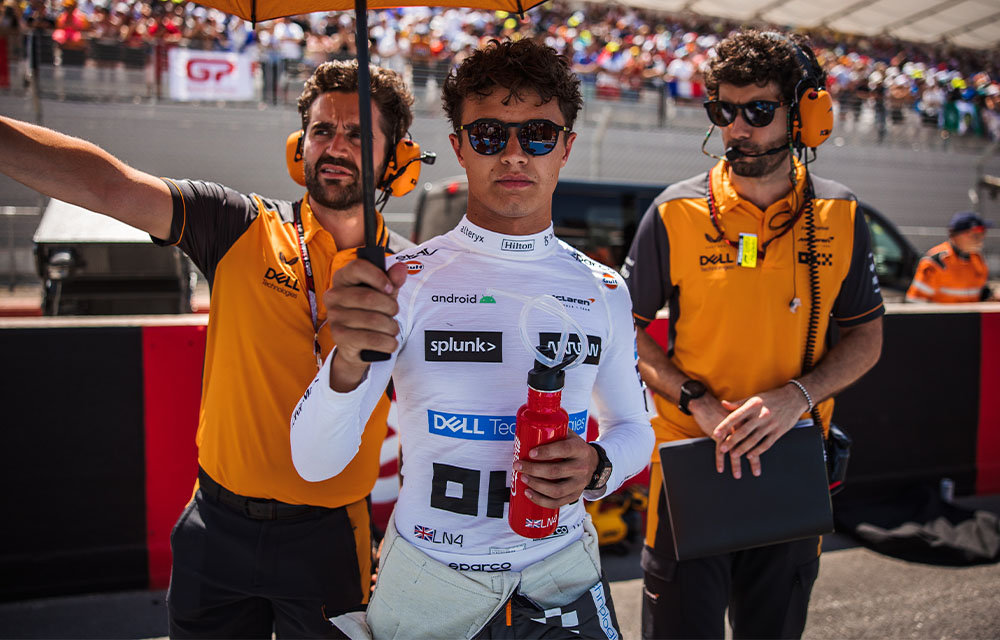 "Now go have a break.
And enjoy some time off.
With friends and family…
Because next year you ain't having a break, not all year, not even for summer.
You better start sleeping in MTC until we get some more metal angles trophy things that we put in the cabinets!!"
See you all soon
I know you can't wait
The clock is ticking
Don't be late, or you're fired!
Lando."
Well, now we all know what the McLaren garage is up to on their summer holidays! 😅
With the final third of the season still to come, where do you think McLaren will end up in the constructors' standings?