Lando Norris let track limits get the better of him in Spain, as his best Q2 lap time got deleted and kept him out of the final part of qualifying. The McLaren driver will now start the race in P11 but said he was very surprised to learn he'd exceeded track limits.
"I thought I did the same as every other lap," he confessed after quali. "I didn't really think it's a corner you can get done for track limits."
Track limits have always been an inconsistent mess in recent years, so we loved it when new Race Director Niels Wittich delivered some proper no-nonsense track limit rules at the start of the season.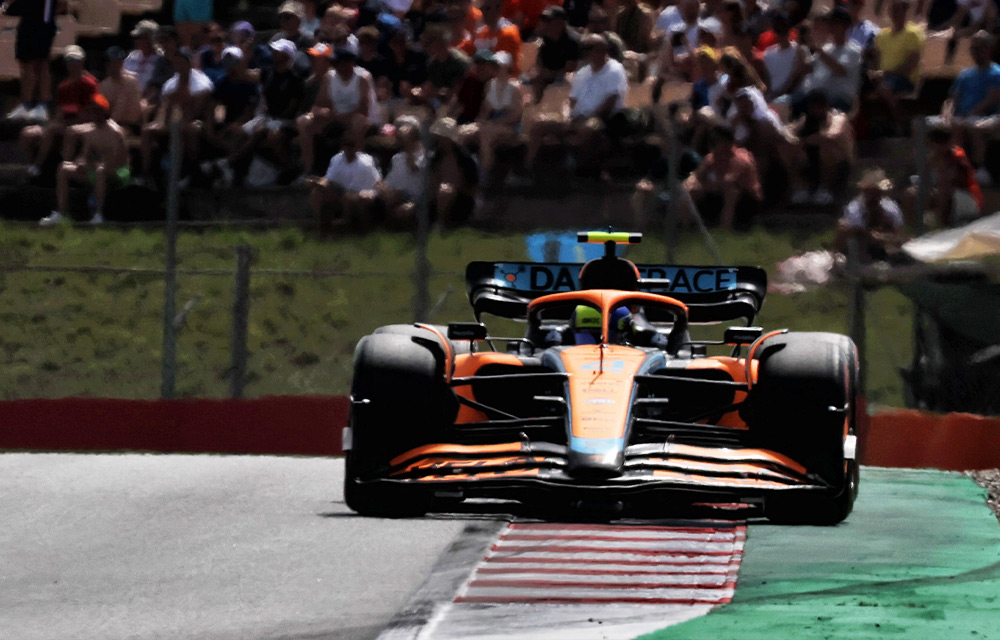 "In accordance with the provisions of Article 33.3, the white lines define the track edges."
Although Eduardo Freitas has taken over from Niels this weekend, that same rule has been applied to Lando, though he's still not a fan of how "silly" it is.
"The rule is the white line, it's the rule for everyone," Norris discussed post-quali. "It's been the same rule all year.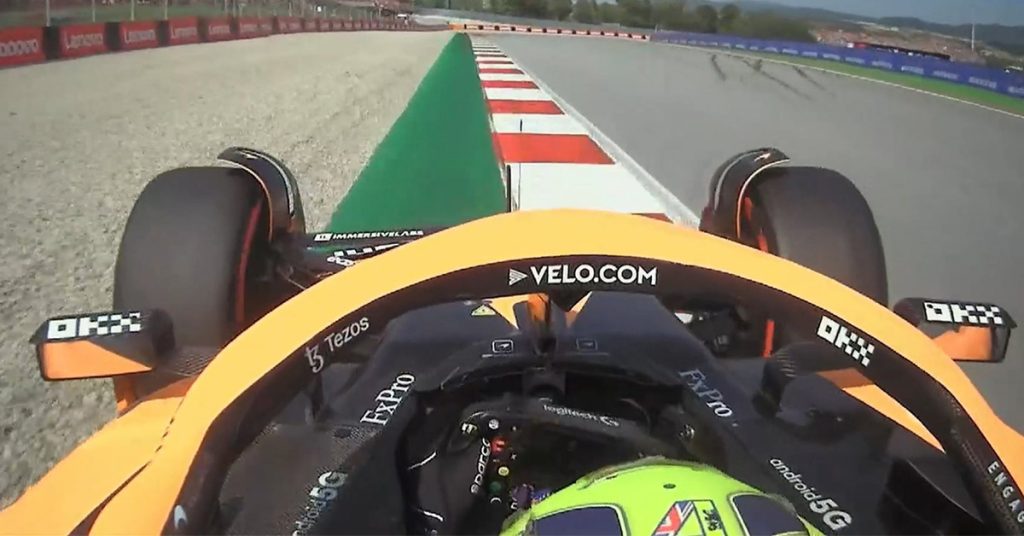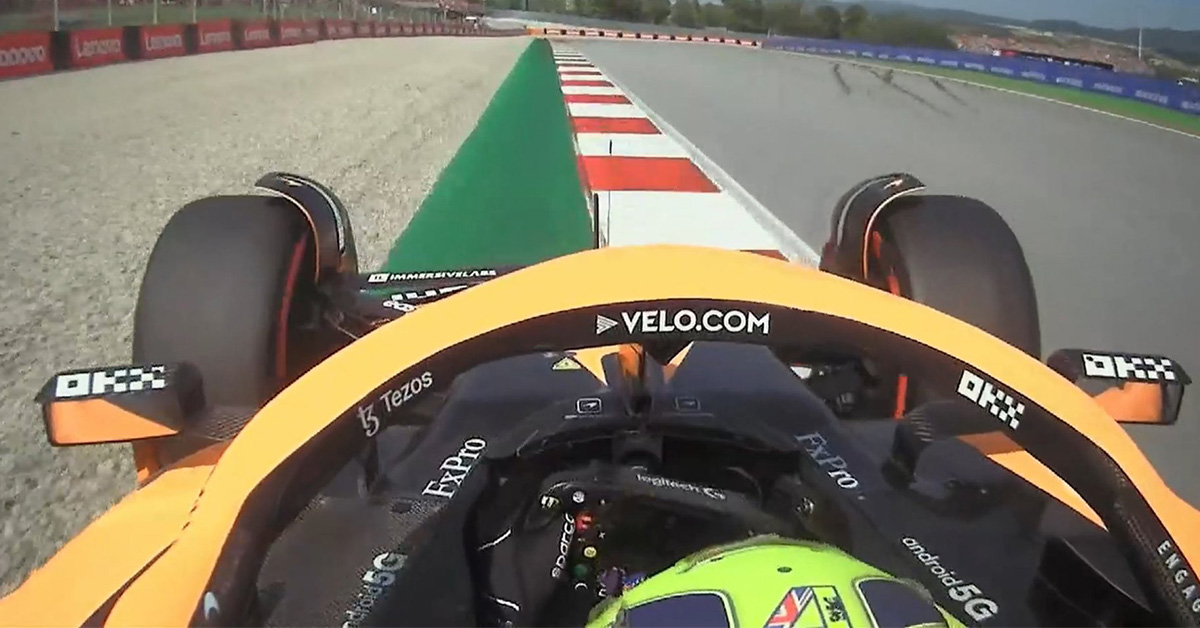 "I mean, I feel like it's silly. I know it's the rule. The rule is the rule.
"But I also feel it's silly when you have gravel which is 1cm away that you still have the white line, and you can't just use 1cm more and use the gravel as the limit.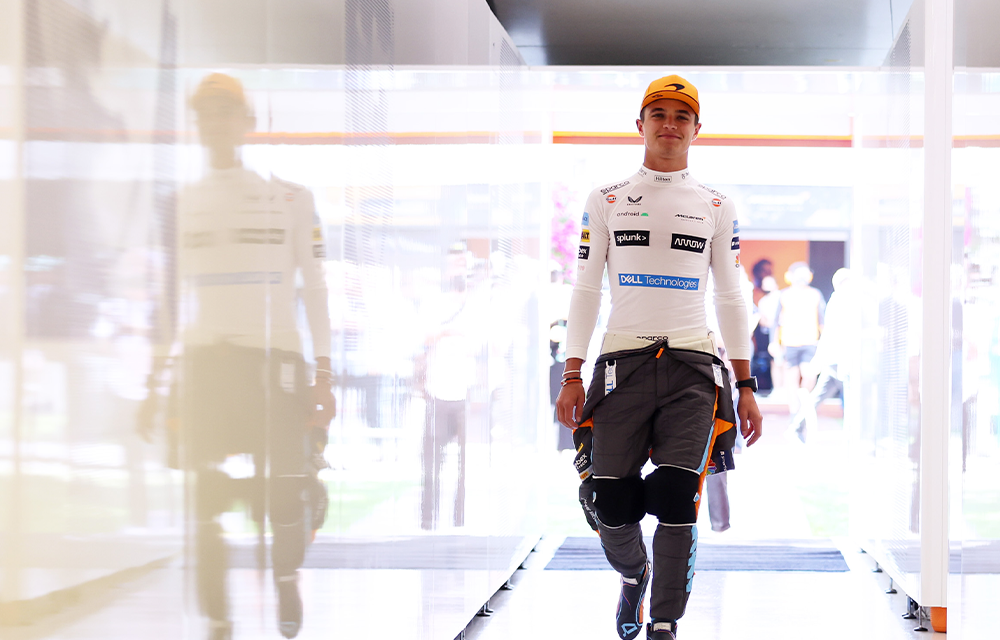 "I think it's a silly thing, but it's the rule, and it's the same for everyone, and I was the only one who got penalised. So… my fault."
Lando also revealed he's been suffering from a really nasty cold – not coronavirus – but problems with his eyes which was impacting his vision and also his throat. Hope you feel better soon, Lando!
Do you think the deleted lap time was fair? Let us know in the comments.