Everyone had high hopes for Lando and Daniel's friendship when it was announced they would become teammates in 2021, especially after their iconic Silverstone press conference moment in 2019. I do wonder how much that conversation topic has cropped up over the past two years 😂
However, throughout the 2021 season, it became increasingly evident that the friendship wasn't the same as Carlando. The respect was there on track, but their interests and hobbies were alarmingly different off track.
But this year seemed completely different. The boys have spent more and more time together, and the JPG team have ended the season stronger than ever.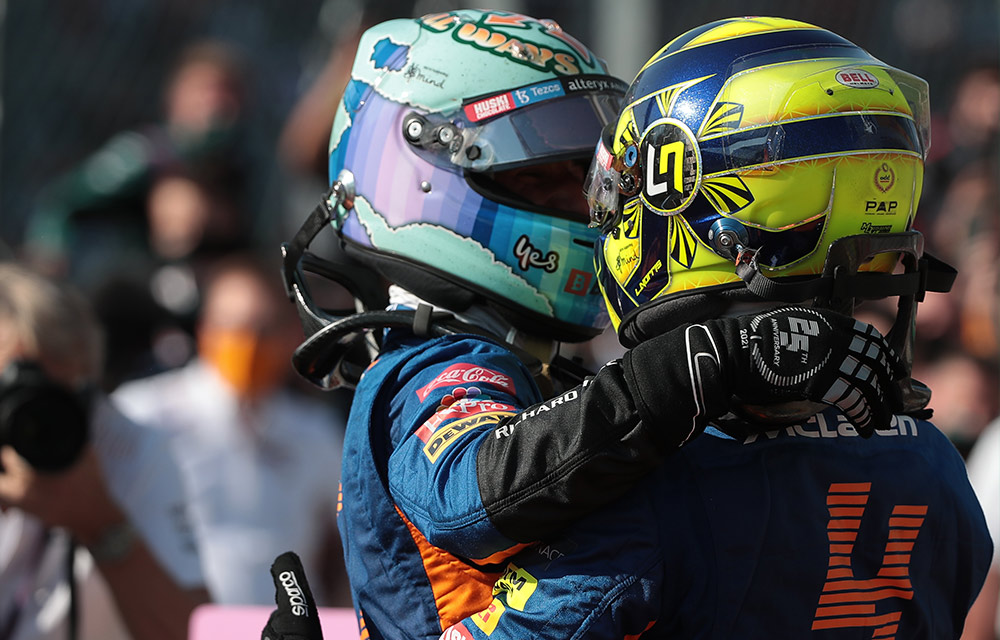 In Daniel's open letter to the 'Papaya Army', he talks about his time with Lando.
"I've really enjoyed my time with Lando, not only as teammates but as people and friends, we've had some great times together, and that friendship has blossomed."
"It started with us banging some drums together and making terrible music, and along the way, we've stuck some rubbish tattoos on each other and were let loose with space hoppers, although Lando might not have loved that so much!"
At the end of the Abu Dhabi Grand Prix, Lando gave a little radio message to his teammate, who will be replaced by Oscar Piastri next season.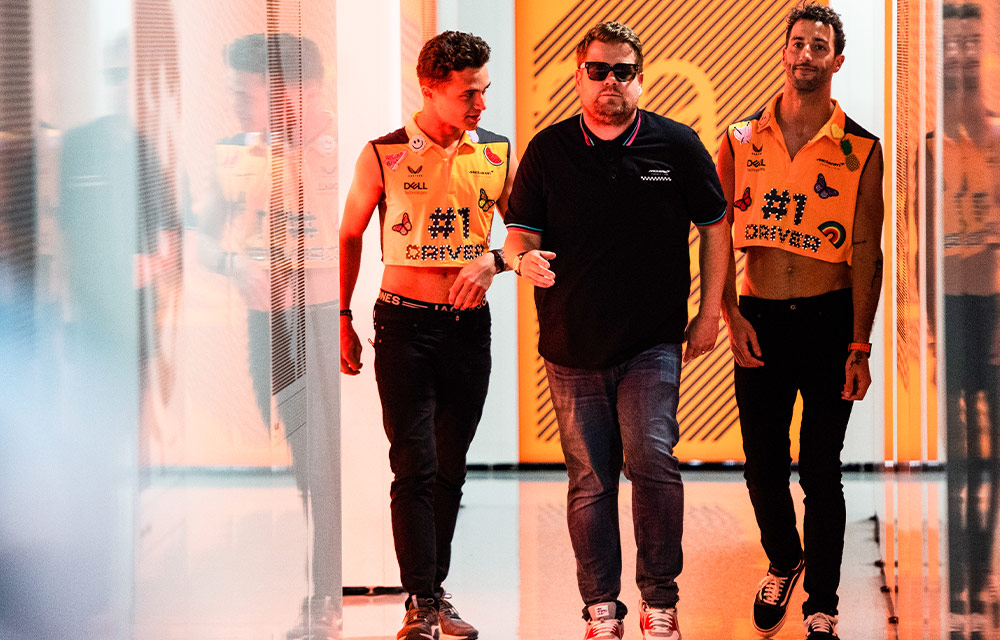 "Danny Ric, It's been a pleasure, my friend. Thanks for everything, thanks for the good times. Thanks for the laughs. Keep up the photography, and I'll see you next year."
I don't know about you, but we're really going to miss these two as teammates next season.
Was Daniel and Lando's friendship one of your favourites? Let us know in the comments.