We've heard from drivers all weekend how much they're enjoying racing this 'rollercoaster' of a track in Zandvoort. The twisty track might not be the best for overtaking come race day, but it's certainly delivering plenty of thrills to those racing around it.
One driver who loves this "very fun track" is Williams Racing's Nicholas Latifi. He came into the Dutch Grand Prix with two consecutive points-scoring finishes to his name, with many wondering if he and teammate George Russell can make it a hattrick.
As he explained to F1, this circuit is "very, very challenging".
Quali Day! Awesome track and crowd – let's do this 🇳🇱 #DutchGP #NL6 pic.twitter.com/zeq9vJt5N4

— Nicholas Latifi (@NicholasLatifi) September 4, 2021
"I think, firstly, just trying to get the right spacing on track with 20 cars out there. It's obviously a very tight and twisty track and not a lot of straight areas.
"Even kind of looking in your mirrors when you're not on a hot lap is very tricky to manage.
"Very high speed and narrow and very old school, let's say. You don't really want to make a mistake around here cause it can punish you. We have some work to do, not where we wanted to be ending FP2."
Williams, Alfa Romeo and Haas have a need for speed!#DutchGP 🇳🇱 #F1 pic.twitter.com/OczRP6Mt5j

— Formula 1 (@F1) September 4, 2021
Latifi isn't the only one who has voiced his thoughts on how tough this circuit is on the mind and body.
"Yeah, it'll be tough on the body," McLaren's Daniel Ricciardo said earlier in the week. "I predict it to be maybe the toughest race for the neck, or I put it up to a Silverstone or a Brazil or something.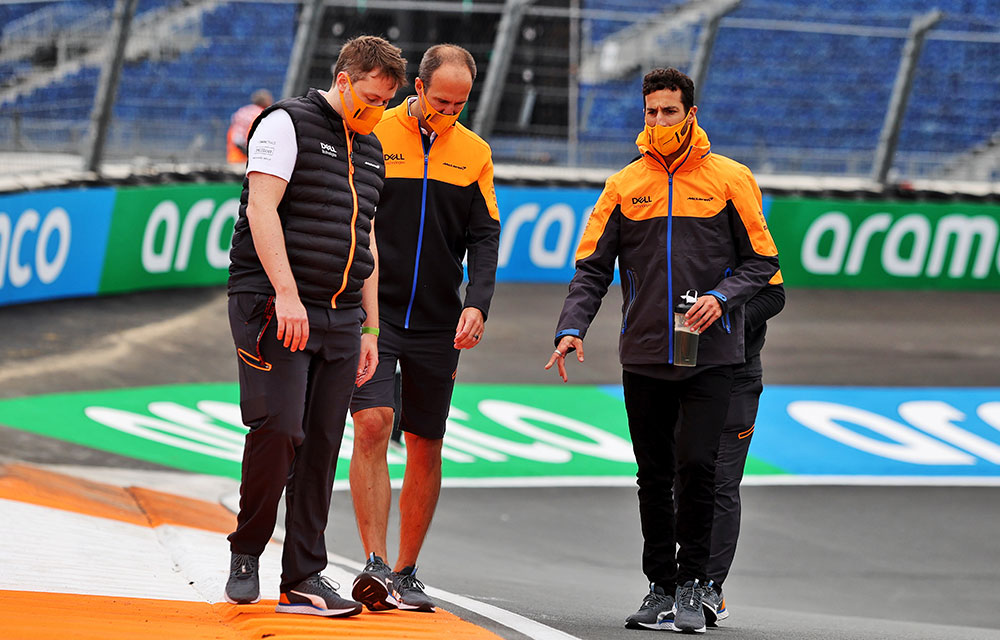 "Just looking at the nature of it, we've got 72 laps around here, such a short lap, that's relentless. [The] straights [are] not that long, so we get maybe two seconds of rest and back in it again for another minute or whatever it's gonna be, so yeah, we'll see.
"May the strongest, fittest, courageous man win!"
Are you enjoying the Zandvoort circuit this weekend?