An FP2 tyre test is just an FP2 tyre test until you bin it, so the old saying goes. On a serious note, it's not the time to be crashing your car. Unfortunately, Charles Leclerc will have to just chalk it up as another unforced error to add to a short if rather painful list in 2022.
Let's think about what the fundamental purpose is for F1 teams to take part in a practice session. They have a long weekend ahead with World Championship points on the line, and prize money to be won at the end of the year. That means setting the car up perfectly, letting the drivers find those final few milliseconds, and practising both long runs and quali simulations. If you crash, and if you stove in a gearbox, engine, or rear wing, you've popped yourself on the back foot. Massively.
So, what happened this time? Well, swinging into the swooping left-hander of turn seven, Charles lost the rear of his F1-75 and was merely a passenger as the rear end speared into the TECPRO barrier.
In the sobering words of everyone's notebook-wielding reporter, Ted Kravitz, "I don't think it's an over-exaggeration to say he's made a right mess of that".
🚩 RED FLAG 🚩

Charles hits the barriers hard at the exit of Turn 7

He's OK and out of the car #MexicoGP #F1 pic.twitter.com/8xs4k7KUvx

— Formula 1 (@F1) October 28, 2022
As I mentioned, this was a tyre test. So, it wasn't representative running for the rest of the weekend. Now, clearly, drivers are obliged to drive quickly. It wouldn't be much of a test if they just pootled around at 20 mph just to ensure no crashing takes place, but you don't want to throw away your chances of a possible Grand Prix victory for the sake of a tyre test.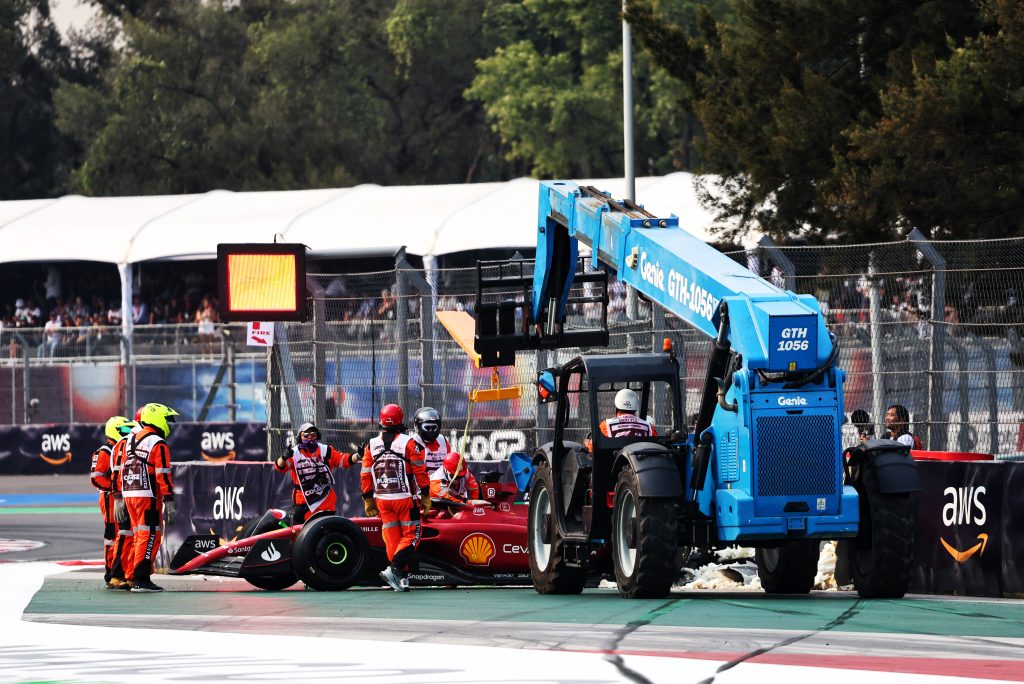 Kravitz also pointed out that, despite the fact that the rear of the car was turned into a real dog's breakfast, there is a silver lining.
"They do have lots of gearboxes or the season. It's not necessarily going to add on an additional gearbox penalty for that, but it is something to bear in mind for tomorrow."
Do you think Leclerc has been too mistake-prone this season?