Charles Leclerc can't catch a break, can he? After securing pole position on Saturday, the Ferrari driver looked to be comfortably dominating the Spanish GP. That was until his car suddenly had a failure after leading for the first 27 laps, taking him out of the race. Unbelievable.
With the DNF and the fact that championship rival Max Verstappen took the victory, Charles has now slipped to second in the Drivers' Championship.
Speaking about the reason for his shock retirement, Leclerc told Sky Sports he had no idea the problem was coming.
LAP 27/66

📻 "No, no, no! What happened?" Leclerc radios

The Ferrari driver has lost power and is out of the race #SpanishGP #F1 pic.twitter.com/iA2VPKueqT

— Formula 1 (@F1) May 22, 2022
"I had no indication before it broke, and I lost the power. It's a shame. In those moments, I believe that there's nothing else I can do apart from looking at the positives, and there are plenty this weekend.
"There's the qualifying pace, the race pace and most importantly the tyre management, that has been a weakness in the last two races, and I think we have definitely found something this weekend on that, so it gives me confidence for the rest of the season, but we will look at this issue, and we cannot afford for this to happen many times during the season, so we have to find the problem."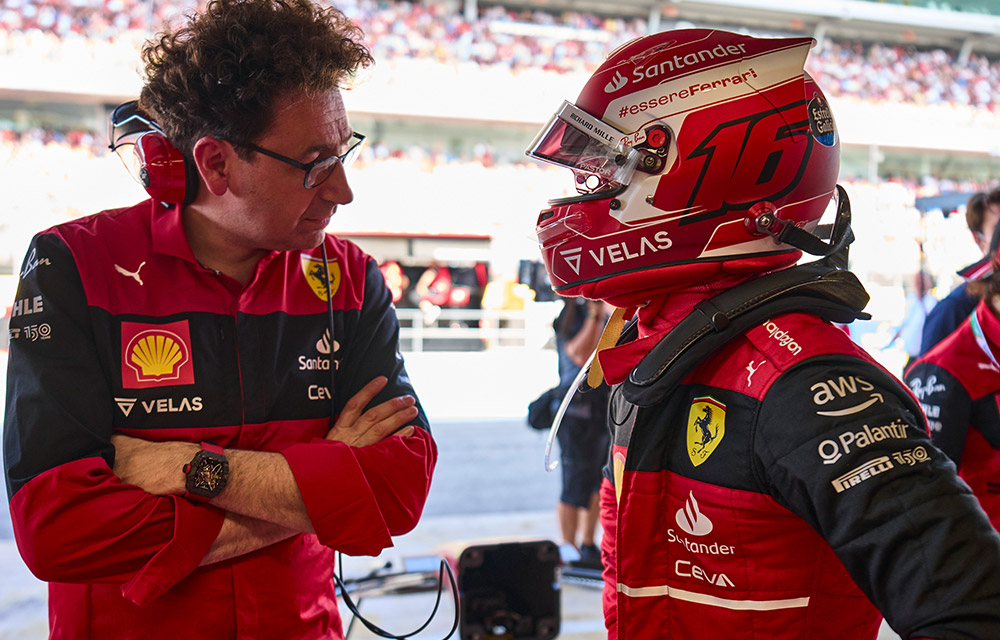 As for the fact he would lose his title of championship leader, Charles said that it was fine.
"I'm not looking at it. I think what is most important is the overall performance, and performance-wise we are performing well. So I can't wait to go home next week, and hopefully, we will have a great result."
What a painful end to the race for Charles 💔