A fourth-place finish is a very different Monza result to two years ago for Charles Leclerc. In 2019, he soaked up all the glory winning for Ferrari after fighting off both Mercedes cars. But, even though he missed out on the podium this year, he's still called the 2021 Italian Grand Prix one of his best-ever races in F1.
"On my own performance, honestly, I rate it in my top five performances in F1," he said to F1 after the race. "I really felt like I had given absolutely everything, so on that I'm happy, but we need to keep working to be fighting for the win very soon."
Even though Monza is Ferrari's home turf, this race was always expected to be a damage limitation for Ferrari against their Constructors' Championship rivals McLaren. McLaren obviously won the race, which gave them a huge points swing over Ferrari. In the Constructors' standings, McLaren are sat in third with 215 points, with Ferrari just below them in fourth with 201.5 points.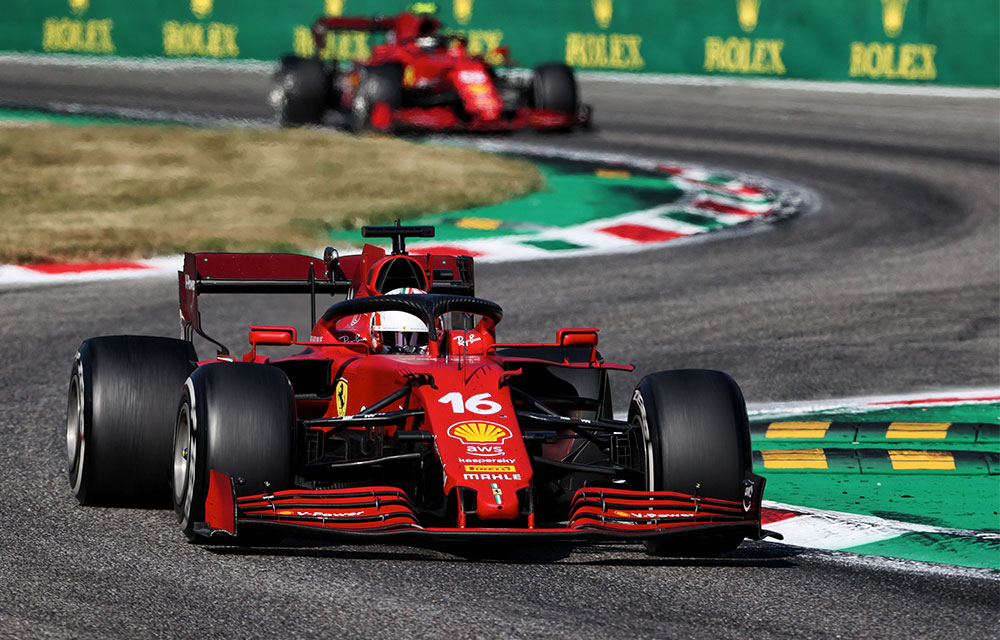 "I gave it all, really everything," said Charles about the fight. "There was not much more to do today. I mean, every opportunity there was, I tried to take it. As soon as Valtteri passed me, I tried to overtake him again. And I succeeded, but they were just too quick, especially in the third sector and into Turn 1. It made us very, very vulnerable to overtaking. So, it was very, very difficult for us to overtake and very easy to get overtaken."
Charles showed some excellent pace early on when he was able to stick with Lando Norris and Lewis Hamilton in the first stint of the race, ready to pounce if they made any mistakes.
They made a choice to go long on the strategy, which paid off because Charles was the lead pitter under the Safety Car and came out in second place but was overtaken very quickly by a very opportunistic Norris. He was then also overtaken by Perez and Bottas and was fifth on the road, but he stuck with them on pace until the flag.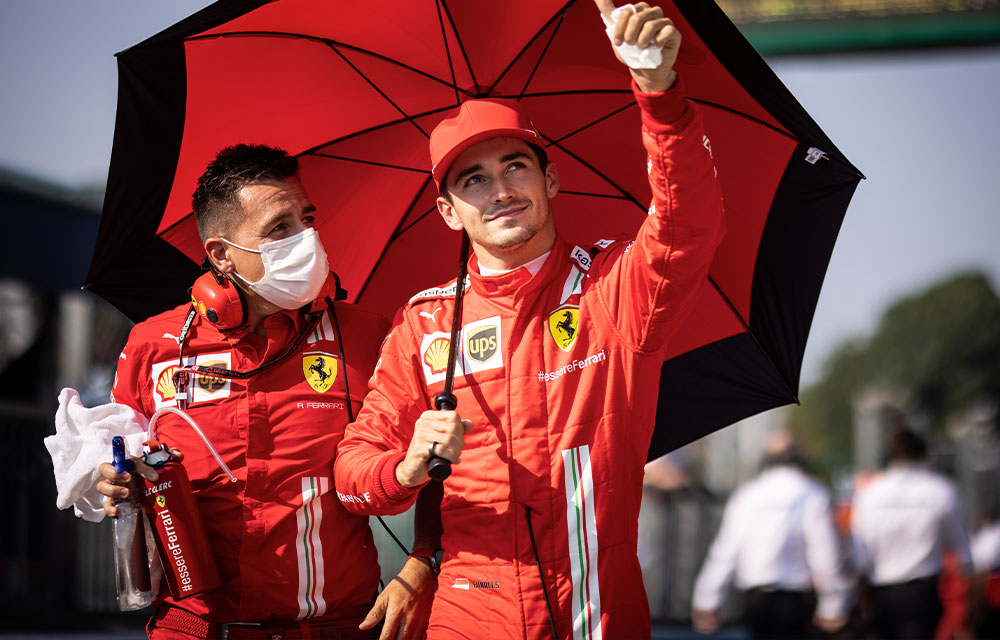 "It wasn't the easiest of races, but at the end if you look at where we were last year and where we were now, it's a big step forward. We need to keep working like this."
Last year, Charles and Sebastian Vettel didn't make Q3 and were trailing around outside the points before Vettel had a brake failure, and Charles had an almighty crash at the final corner. To have a double-points finish is a huge improvement.
Do you agree with Charles? Is this one of his best drives?