Seven-time F1 champ Lewis Hamilton sent the internet into a frenzy when he followed an account on Instagram this week. Although it might not sound like much, before that Hamilton followed nobody on the photo-sharing app, and fans were instantly curious about the new project.
Well, it turns out that +44 is actually a clothing drop!
Currently, there's a short-sleeved t-shirt and long-sleeved t-shirt available to purchase, as well as a very yellow neon poncho.
To be fair, if we get another wet weekend in Spa-Francorchamps, a snazzy poncho could well become your best friend.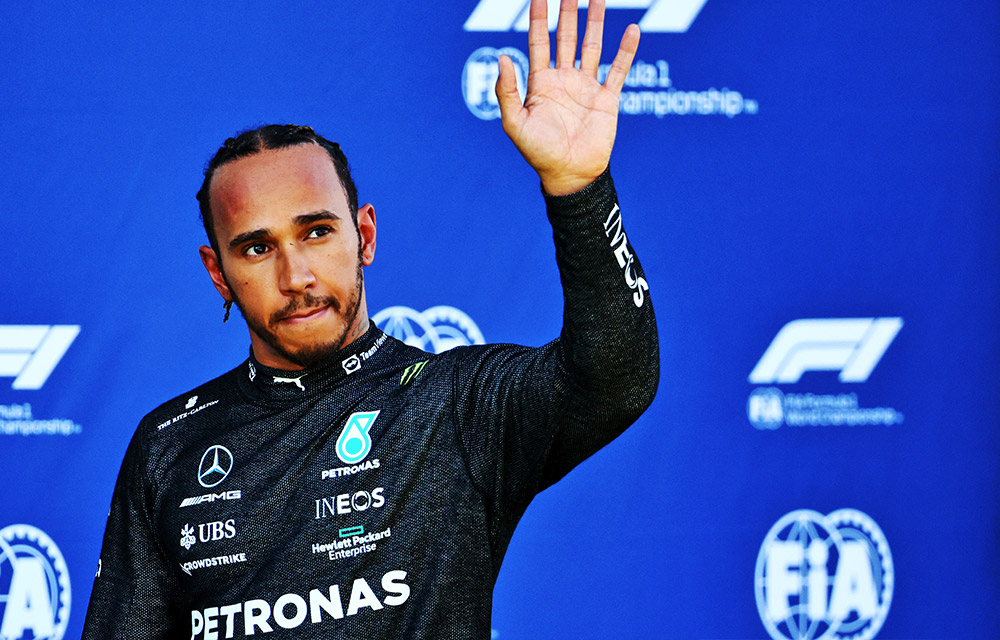 We know Lewis has always got a cool side hustle on the go, whether that's owning an Extreme E team, investing in a vegan burger chain or making his own music. His talents know no boundaries 👏
LH doesn't give any clues about how long this first drop will be available, so grab it now whilst you can!
Nice one, Lewis 👕