Lewis Hamilton fans, rejoice! From one F1 fan to another, how heartwarming was it to hear the words "It's Hammertime" again at the US Grand Prix? It's been a while, but we're so glad it's back.
No, as much as we love a MC Hammer classic, we're not referring to 'U Can't Touch This.' 

Since 2013, the well-known phrase has become more recognisable by F1 fans and was regularly heard on Lewis' onboard radio. This year though? Not so much.
Mercedes' performance has been somewhat of a rollercoaster this season. At the start, the core reason for the team's struggles was porpoising, and it seemed unlikely that we'd see Lewis or George have any real hope of winning a race this year.
The team have worked tirelessly to climb back up to the top and have managed to fight for podiums and challenge for race wins, most recently at the US Grand Prix.
It was here when we heard Pete Bonnington, Hamilton's race engineer, say his first "IT'S HAMMERTIME!" of the season. Ah, nostalgia.
Lewis… it's HAMMER TIME!

— Mercedes-AMG PETRONAS F1 Team (@MercedesAMGF1) October 23, 2022
Speaking after the race, Lewis shared the wholesome story of how it became a go-to phrase for him. "I think I came up with hammertime," he said, "there was a point where he [Bono] was like, 'Now's the time to push', and I got frustrated with him because I was like, 'Dude, I'm already pushing.'"
"But I was like – if you're trying to signify 'go all out, now's the time to go all out and use everything you have', I'd say 'just tell me when it's hammertime'.
"I'm so incredibly grateful for Bono, I've had an amazing journey with him."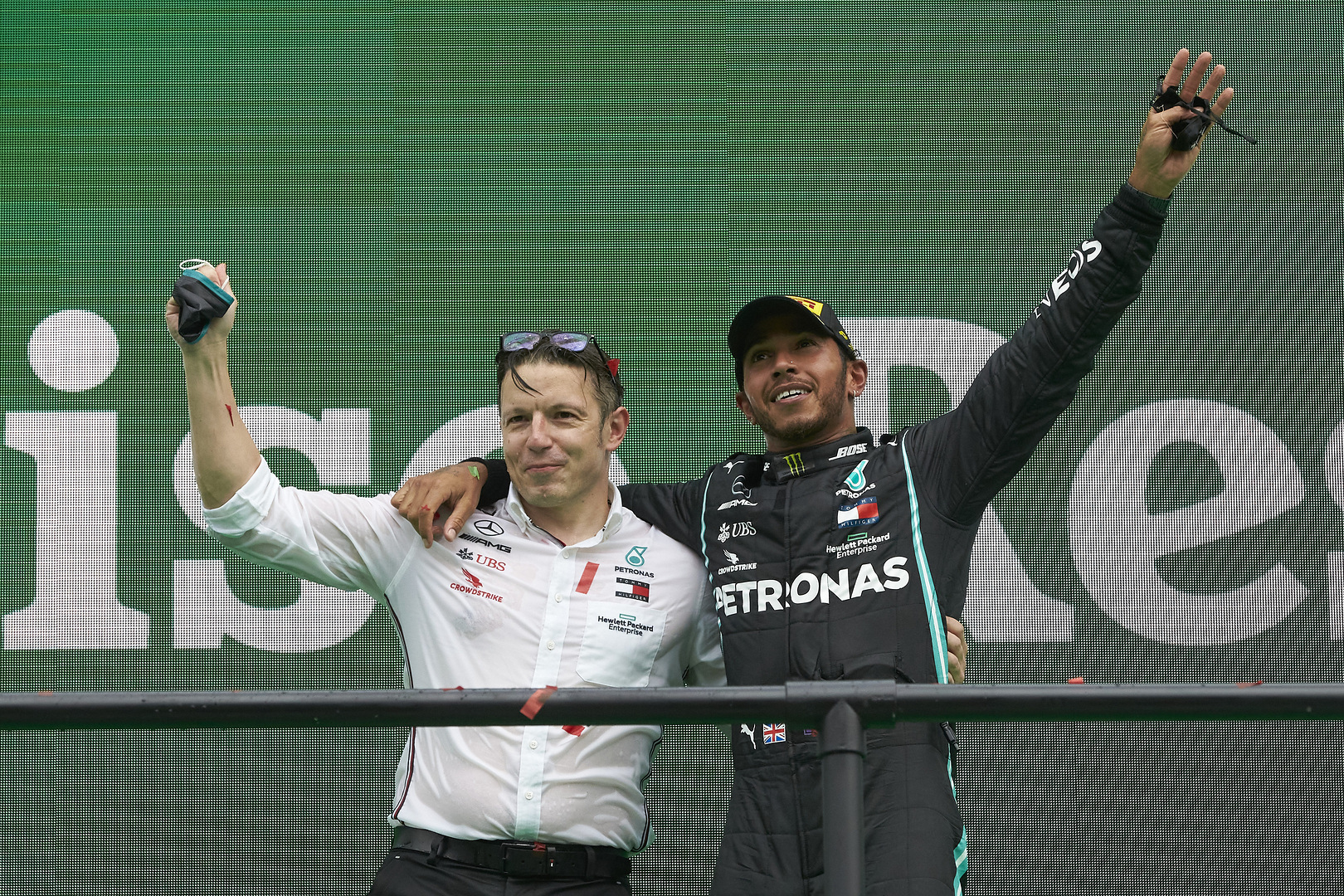 Lewis and Bono's bond is like no other; they've had one of the longest-running driver-engineer partnerships that have ever graced the grid and Lewis sees Bonnington an integral part of his success.
"We've supported each other on and off track through good and bad times, and I love working with Bono, he's like a brother to me." Lewis continues, "He's probably one of the few people that can truly stand me, I would say, on the good and bad days. Except for Roscoe."
With only two races left, will we get another hammertime moment in 2022?