Thursday driver press conferences have been going on throughout the day, and in his section, Lewis Hamiton was the centre of attention. No surprises there. But there was also a curious line of questioning as to whether Lewis is actually okay with racing in Saudi Arabia, from both a safety and political standpoint. 
Lewis shared his press conference with Sergio Perez, Esteban Ocon, Kevin Magnussen and Lance Stroll. The general reaction from drivers when asked whether they felt they were safe in Saudi Arabia in light of last year's missile attack was trust. "I trust FOM and the [Saudi GP] organisation to keep us safe," said Ocon, with Stroll agreeing and Perez adding that F1 via its presence is "helping the country to evolve.".
When it was Lewis' turn to answer, however, his initial response was: "Not much really to add. All the opposite to everything they said."

And when asked to elaborate on 'opposite', he said: "Well, I didn't elaborate, so it's open to interpretation!"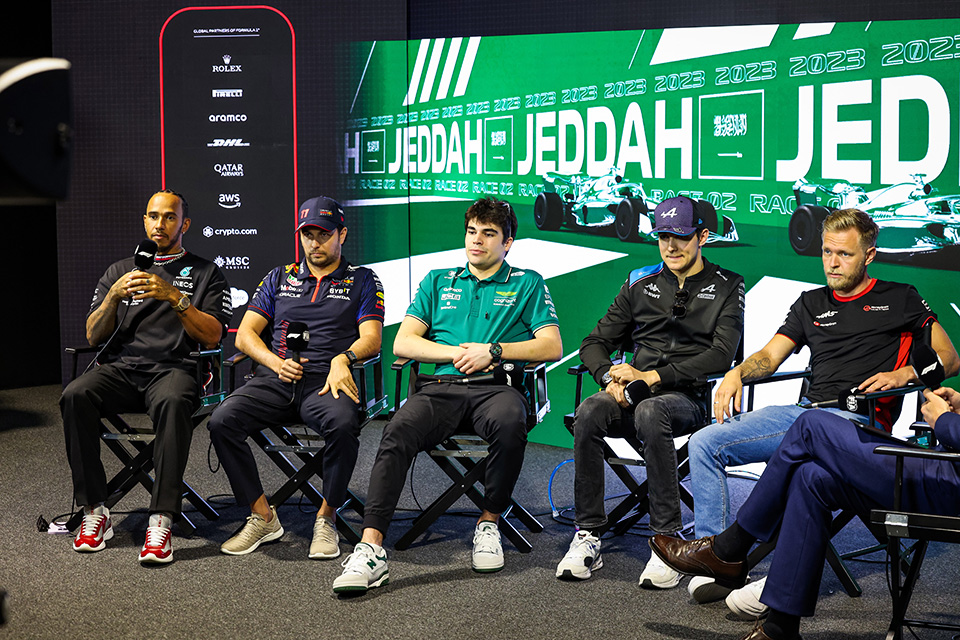 When asked if his concerns about being in Saudi Arabia were political or safety-based, Lewis said: "Don't want to get into either. So… hopefully everyone has a safe weekend and hopefully everyone gets home safe afterwards. That's as much as we can do, right?"
Lewis was also asked if he'd considered boycotting the race. His reply? "Well, the thing is, if I'm not here, Formula 1 will continue on without me. So what I've tried to do is just try to learn as much as I can when I'm going to these different places.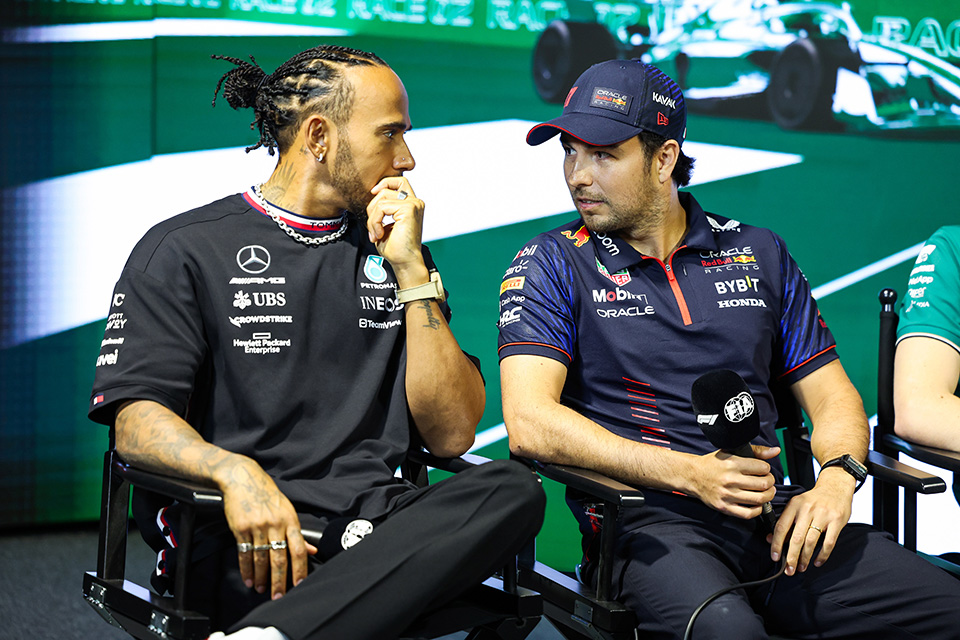 "I still feel that as a sport going to places with human rights issues, such as this one, I feel that the sport is duty-bound to raise awareness and try to leave a positive impact. And I feel like it needs to do more. What that is, I don't have all the answers. But I think we always need to try and do more to raise awareness for things that people are struggling with."
Lewis certainly isn't easing up in putting the pressure on the sport itself to push for positive change.
Are you okay with F1 racing in Saudi Arabia?