Take a bow, Lewis Hamilton! He's written the 2021 Brazilian Grand Prix into the history books as one of F1's greatest comebacks. A titan on the track, he fought his way from 10th to take home a monumental victory and keep his title fight with Max Verstappen firmly alive.
The championship fight wasn't the only battle the two got caught up in around Interlagos. With 23 laps to go, Hamilton was right on Verstappen's tail and finally pounced for the lead.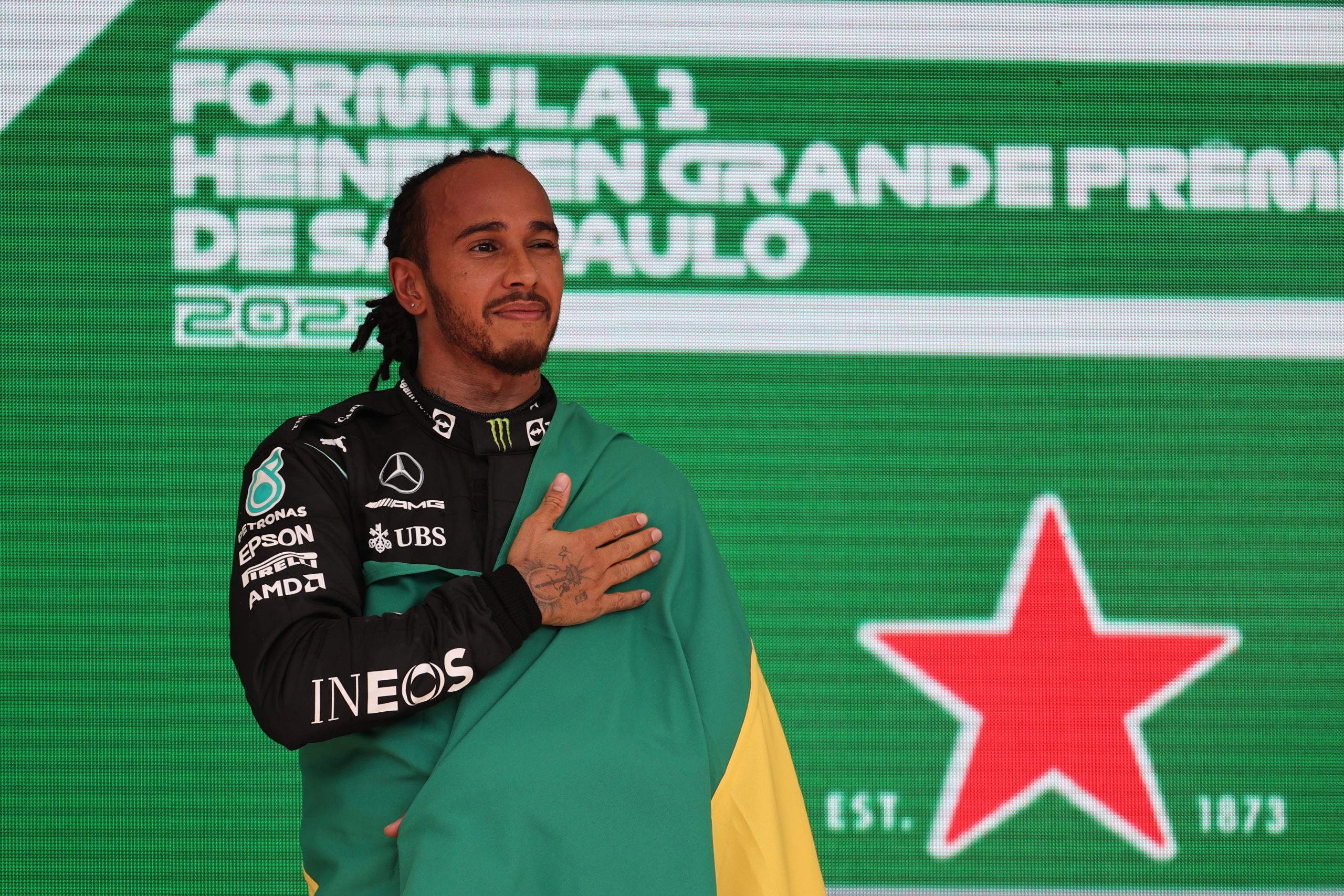 The Mercedes was ahead on the outside line as they entered the corner, and the Red Bull tried to defend by launching himself up the inside, forcing the seven-time champion wide and causing the pair to go off on to the run-off.
The move wasn't without controversy. The stewards noted the incident but decided no investigation was necessary. Mercedes were left unimpressed by the decision and felt that Verstappen had forced their driver off the track. When told the incident wasn't going to be investigated, Hamilton sarcastically remarked on the radio, "of course, man…of course".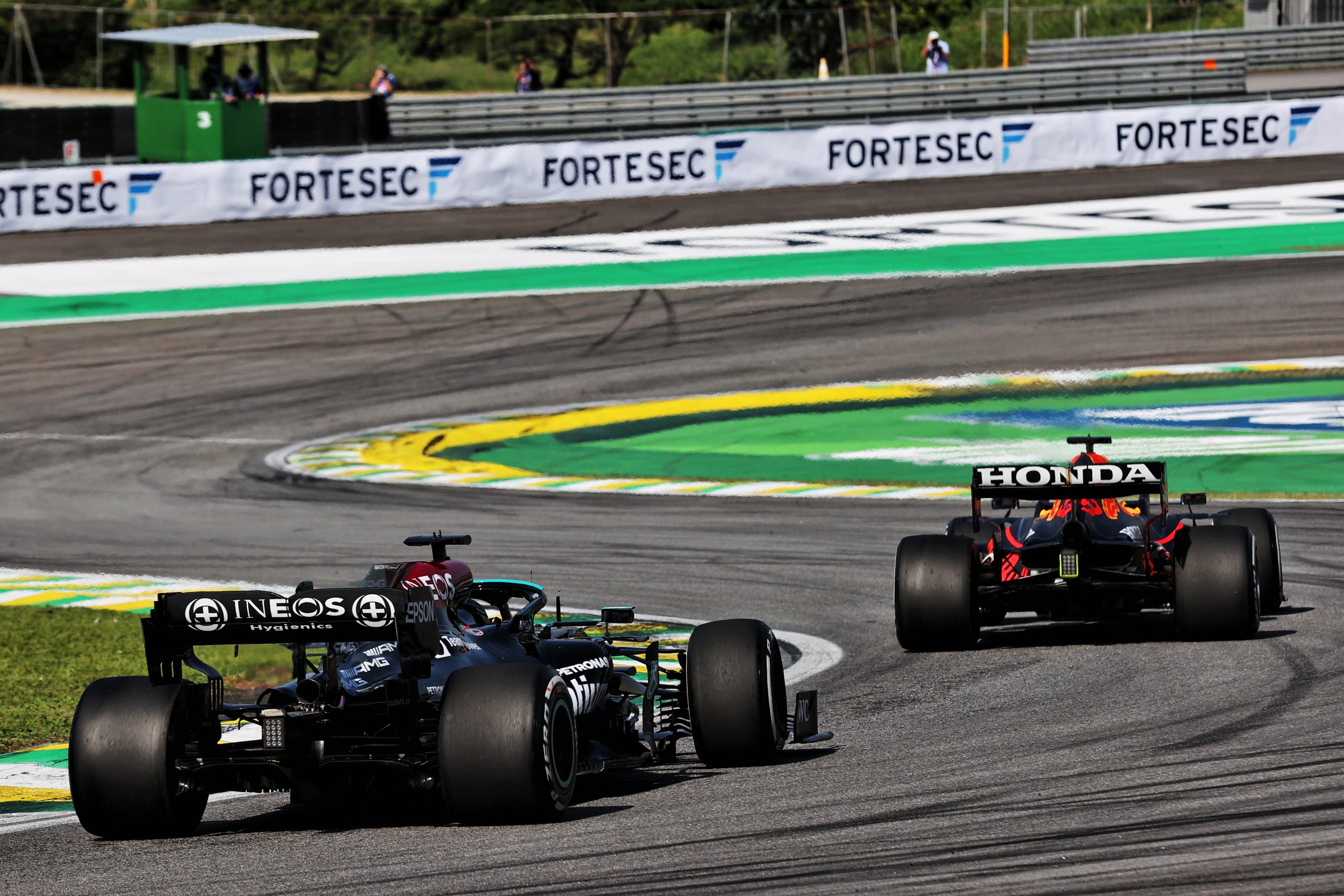 "I knew when they said they were going to investigate, I just knew that was the decision they would come to, whether it was right or wrong," the Brit told Sky.
"I need to go look back at it, but it's a racing incident at the end of the day, probably. Doesn't really matter, got the result I needed."
From qualifying on pole, to being disqualified, and now taking his sixth victory of the season, it's been a crazy weekend for the 36-year-old. With 285 races in F1, Lewis says there's not been another race weekend quite like this one.
LAP 53/71

Stewards confirm no investigation necessary for the incident between Vertsappen and Hamilton #BrazilGP 🇧🇷 #F1 pic.twitter.com/0fN72pZVqq

— Formula 1 (@F1) November 14, 2021
"I don't remember another weekend like this. The last time having something like this was in Formula Three in Bahrain. McLaren cancelled or ripped up my contract, and I was racing for my life that weekend. I came from 22nd to 10th and then 10th to first.
"My dad reminded me of that the other day. He says, 'don't worry, just brush it off and move forward', so that's what I did. I definitely didn't know that I was going to win, course that was always my goal, but yeah it's quite overwhelming, to be honest."
Should Verstappen have been penalised for the Turn 3 incident? Let us know in the comments below.