We were already well aboard the Liam Lawson hype train, but the Singapore GP result has confirmed that we may never climb off of it. After knocking Max Verstappen out of Q2 during qualifying on Saturday, he went on to secure his first-ever F1 points just three races into his campaign. 
Liam was called up to replace an injured Daniel Ricciardo at the Dutch GP after an incident with the barrier left him with a break to a metacarpal in his left hand.
Since making his F1 debut in Zandvoort, he has the obvious choice to remain as Daniel's replacement until Ricciardo has fully recovered and can drive.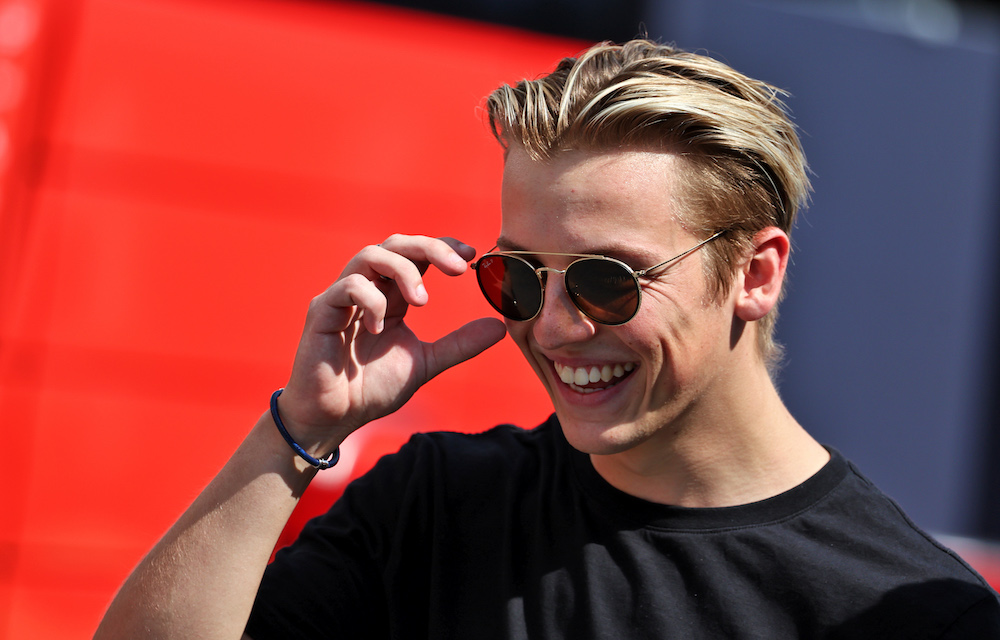 We're now three races into his reserve driver duties, and after finishing P13 in Zandvoort and P11 in Monza, today he secured his first points by coming home in ninth.
Talking to the media, including The Race, he revealed it wasn't until much later in the race that he realised points were even on the cards. He said: "Before Max and the Red Bulls were coming back, at that point, I thought we had a chance. Then I felt like it was slipping away. Again.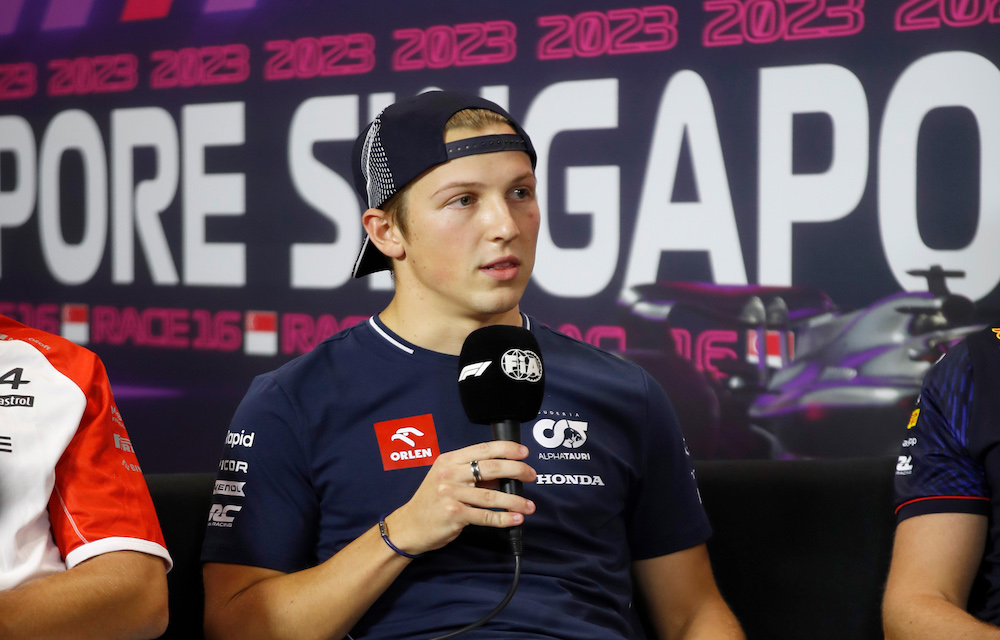 "And I guess when Checo and Albon had their fight, and Albon went back, that was when I felt a bit more, I guess, comfortable that like we could at least score P10, and obviously it was a bonus… I mean not a bonus to see somebody crash out for George, but for us, obviously, it means we get an extra point."
Securing points in your third-ever Formula 1 race is already impressive, especially in an Alpha Tauri (sorry, not sorry), but there are a few details that we think make it even more so.
It was the first time in F1 history that any rookie had scored their first points in Singapore – understandable for such a demanding track and given its place later in the calendar – but it was also Liam's first time racing there. Whilst there have been drivers recently that have scored points on their debut, such as Yuki Tsunoda and Zhou Guanyu, at such a mentally and physically draining track, we think Liam deserves the extra credit! 😌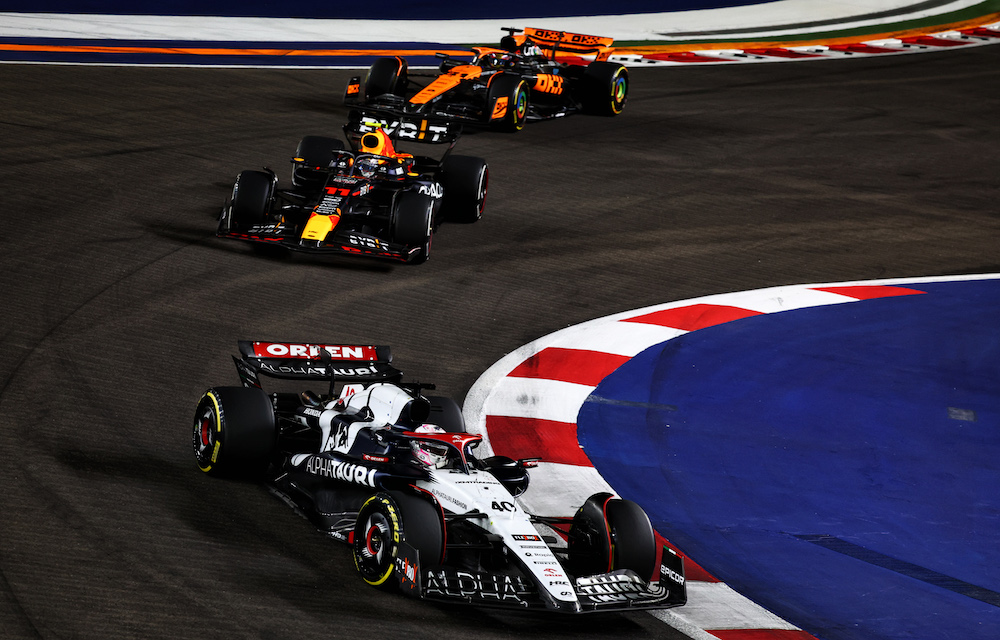 Not only that, but it was the first time this particular chassis scored points in 2023, with neither Nyck de Vries nor Ricciardo scoring with it. Lawson also took home Alpha Tauri's best result since the 2022 Italian GP, where Pierre Gasly finished 8th.
Not bad for a reserve driver, huh?
Do you think Liam Lawson should get an F1 seat next year? Let us know in the comments!