Following his first-lap incident with Daniel Ricciardo during the Brazilian Grand Prix, Kevin Magnussen was left stranded in the middle of the circuit. That's a bad day already, then – but K-Mag's day only got weirder from there.
Normally, when a driver crashes or has to dump their car on track due to reliability issues, they'll either walk back to the pits, hop on the back of a moped, or thumb a lift from a car driven by a marshal. It's a pretty straightforward procedure. But it's fair to say that Magnussen's experience last weekend didn't reflect this…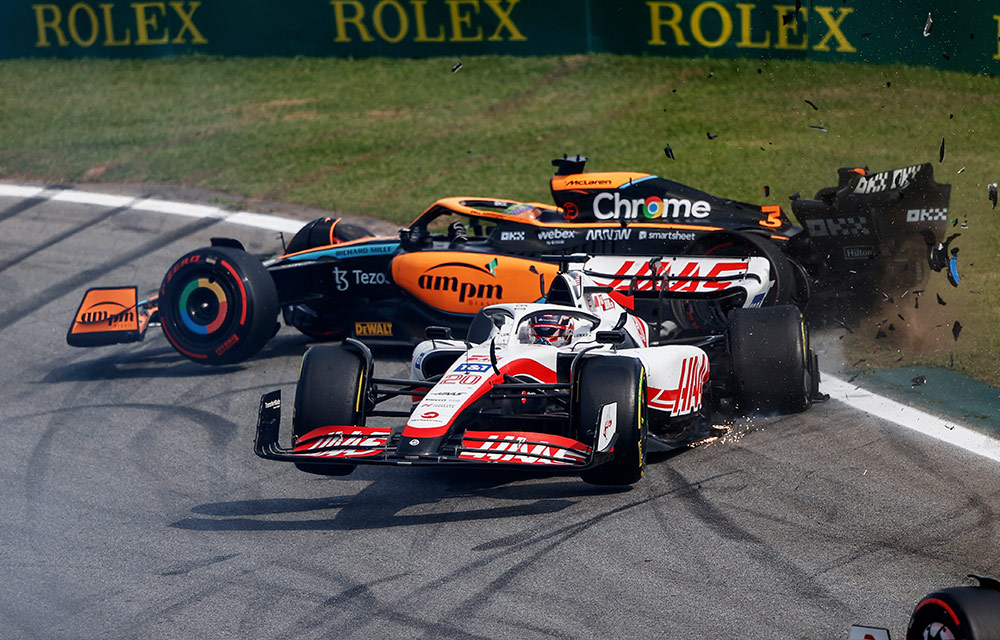 So why did Kev feel the need to describe his journey back to the pits as "crazy" and "the most dangerous thing I did all weekend"? Well, while Ricciardo managed to hop in the back of the medical car after the incident, Magnussen was essentially forgotten about. Baffling as that is, it appears this brain fart continued for the full length of the race.
Danny Ric is back in the garage, whilst K-Mag is still waiting for a lift back 😬 #BrazilGP pic.twitter.com/DGVF9FTPI6

— WTF1 (@wtf1official) November 13, 2022
"Daniel took me out of the race and then jumped in the safety car and took my ride back home to the pits and then I was left at the side of the track the whole race," Magnussen told media including The Race.
Loving the sly dig at Ricciardo there. Anyway, after struggling to overcome the language barrier with the marshals nearby, Magnussen had to overcome a literal barrier in the form of track-fencing once the race had finished.
"The marshals started leaving, and then I was like, 'OK; what do I do?'. So I walked in the same direction, but I ended up by a fence that I couldn't really see a way around.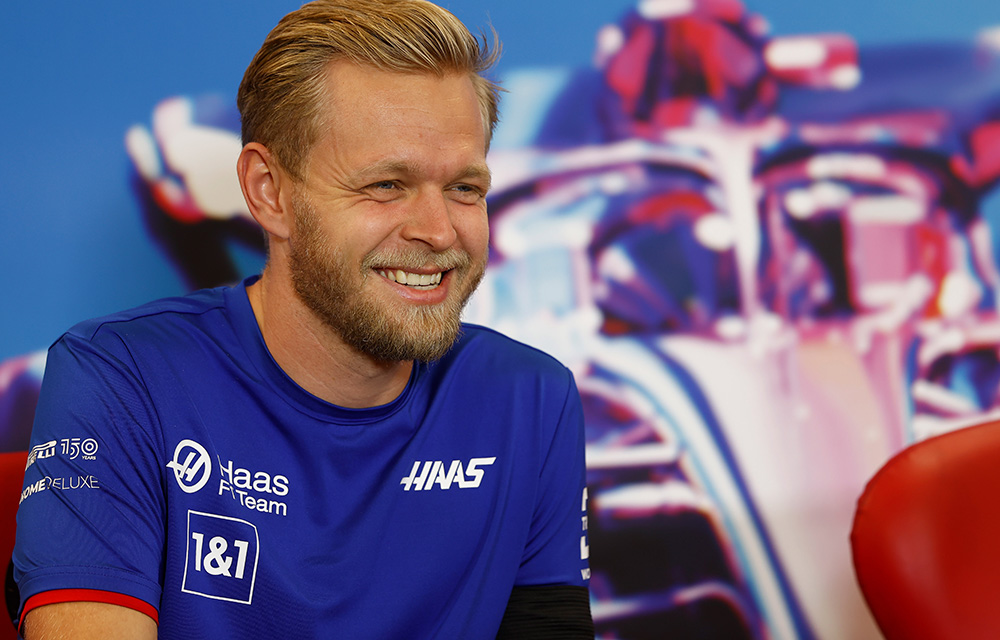 "And then, some of the marshals realised I was in trouble and cut a hole in the fence and lifted me through the fence, which was kind of sketchy."
Just goes to show you, one minute you're scoring your first pole position, and everyone wants a piece of you, and the next, your very existence has been forgotten.
How do you think fiascos like this can be prevented in the future?