With Kevin Magnussen back behind the wheel and a young Mick Schumacher on the rise, Haas are finally on their way back to being genuine midfield contenders.
It's about damn time, right?
After a shaky spell, Haas bounced back to consecutive double points finishes at Silverstone and in Austria, promoting them up to seventh in the constructors' standings. 
Of course, Haas still has a long way to go to match their fifth place constructor finish in 2018, but with upgrades on the way in Hungary, performance could still get even better!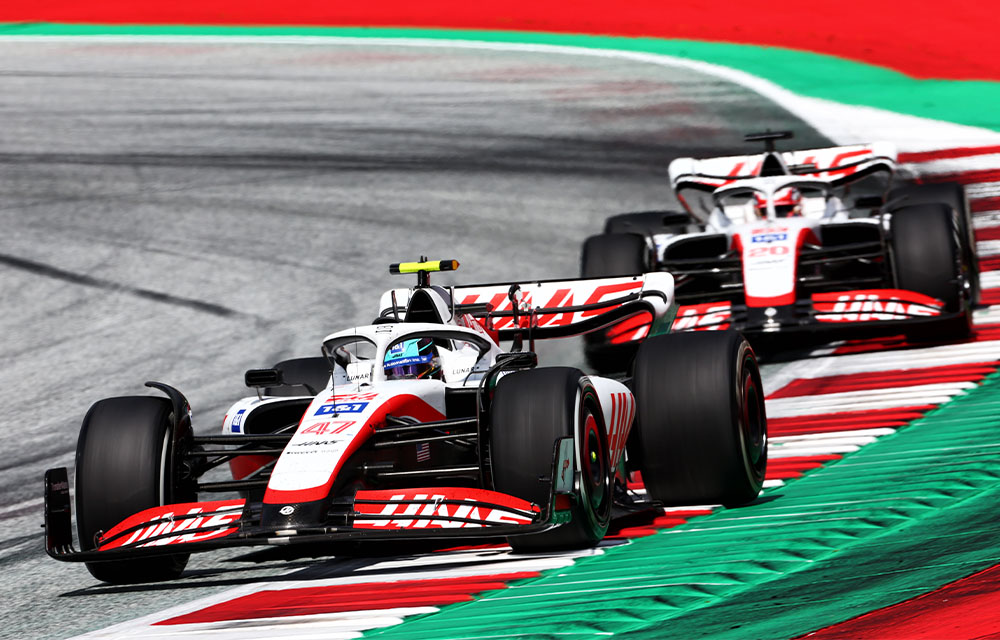 And a big part of Haas's reason to be cheerful is that after so many near-misses, Schumacher has not just finally got his first F1 points but kept on scoring too.
Speaking to media including The Race, Magnussen said of his young teammate: "He's taken a big step in the last two races so it's good."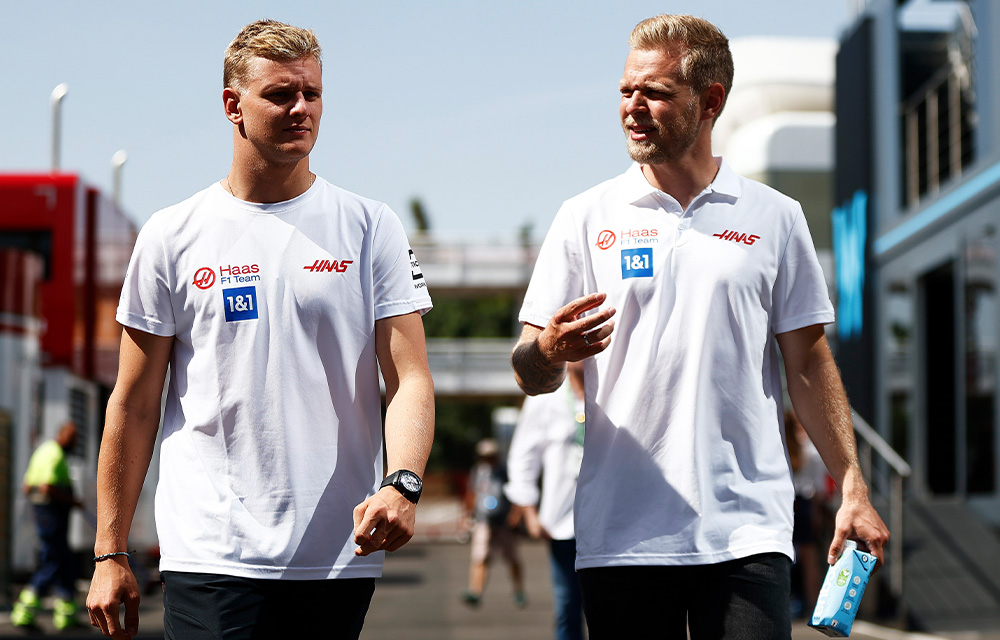 The pair did experience their first bit of spicy competitiveness at the Austrian Grand Prix when Schumacher was not allowed to pass Magnussen during the Sprint Race. 😬
However, during the GP, Schumacher showed better pace and passed his teammate under racing conditions. 😬 x2 
"The way I see it, if he's faster we need to work together as a team," said Magnussen. "I'm not going to block him and slow down the team as a whole, I'm here to help the team."
He added: "I'm very happy that we scored double points and if you'd seen me blocking like mad, maybe we wouldn't have scored both points." 
If the strong performances continue, where could Haas finish in the constructors' standings?